Legacy Gifts
Invest in life-changing research with a gift in your will
A gift in your will changes lives for generations to come.
Gifts in wills to Queen's help fund life-changing research, seeking to overcome some of the major health problems of our time, including cancer, cardiovascular disease, diabetes, cognitive impairment and multiple sclerosis.
We understand that the causes closest to your heart are often personal, which is why you can choose to fund the area of research which means the most to you.
The Tom Simms cancer research team
TOM SIMMS - CLINICAL CANCER RESEARCH TRIALS
One in two of us will suffer from cancer in our lifetime. So it was remarkable when local businessman Tom Simms left a legacy gift of £2 million to Queen's to be used for cancer research trials.
Tom wasn't a graduate of the University but he was a patient of the Cancer Centre at Belfast City Hospital. His gift has offered hope to thousands of individuals with cancer.
It was a hugely generous act which has already made an enormous impact. Tom's family met up with the team at the Northern Ireland Cancer Trials Unit at Queen's, in the Cancer Centre at Belfast City Hospital to learn more about the impact of their late uncle's gift and to recognise the bequest by a plaque in Tom's name.
Based at the Centre for Cell Biology and Cancer Research at Queen's, The Tom Simms Research Team is currently working on research and treatments including personalised therapies, genetic links, inhibitors and biomarkers. All of these offer more targeted individual treatments, a higher cure rate, longer life expectancy and a better quality of life. The group is also behind the trial of the first ever anti-cancer drug developed entirely in Northern Ireland.
CAROLINE JAMISON - MULTIPLE SCLEROSIS RESEARCH
Queen's academic, Dr Denise Fitzgerald, and her team, are undertaking innovative research into how parts of the immune system can help repair the damage to the central nervous system caused by MS attacks.
This research is offering a beacon of hope to thousands of people with MS, including Caroline Jamison from Carrickfergus. A passionate supporter of Dr Fitzgerald's research, Caroline explains the impact this disease has had on her family life.
"My mother was diagnosed with MS at only 33. Six years after her death I was also diagnosed with MS and it was then that I found out about the ground-breaking research Denise and her team are carrying out. It gave my dad and I hope that a cure will be found.
The following year my dad passed away and in his will he left me his beautiful collection of vintage motorbikes which he had lovingly and meticulously restored during his lifetime. I decided to use the bikes to help fundraise for the MS research team at Queen's.
I am proud to be associated with the team – helping, in my own way, to ensure research continues until a treatment is found. I also take confidence from the fact that I know any monies raised or gifted will be spent here in Northern Ireland, for the benefit of MS sufferers worldwide."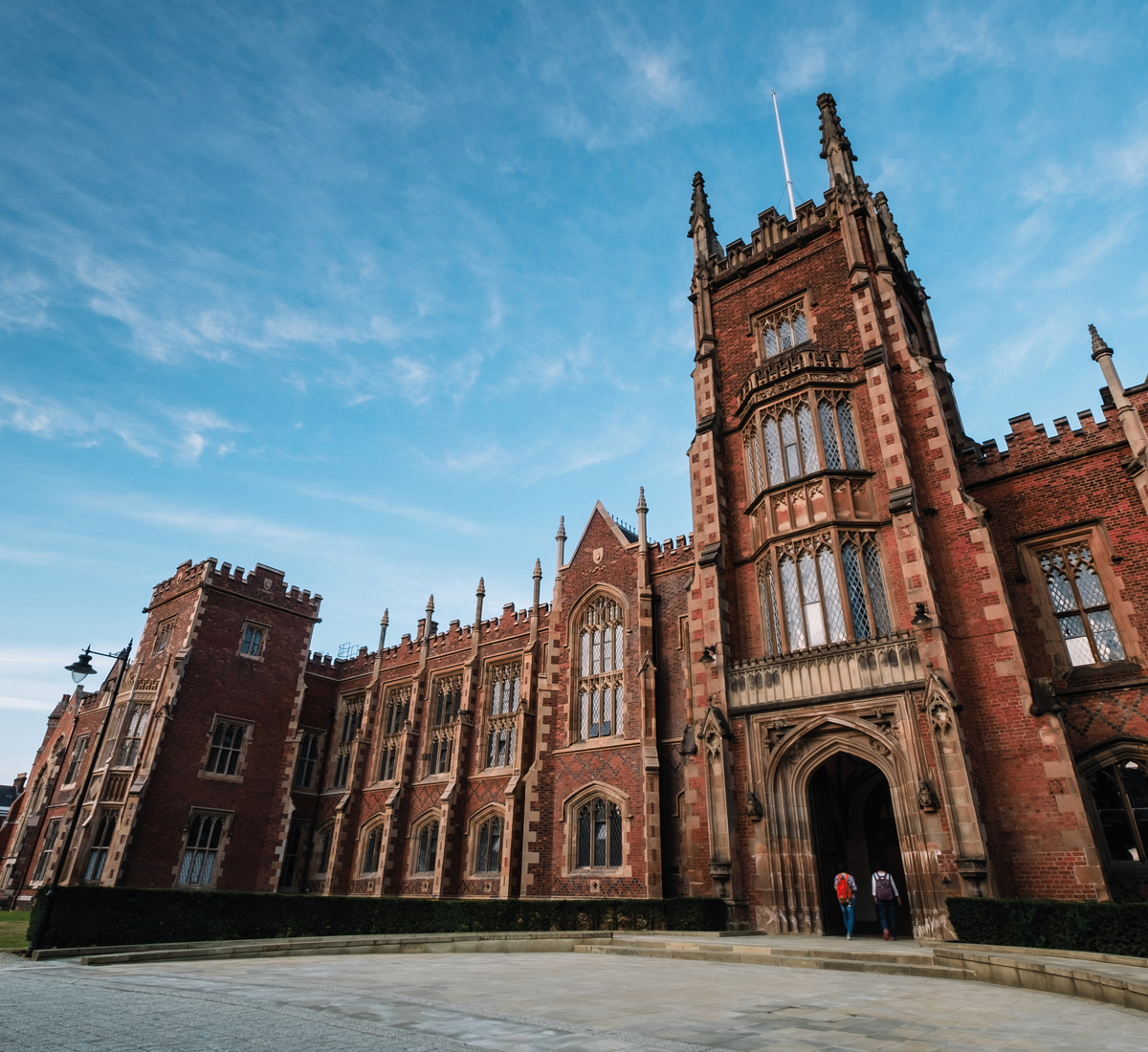 Legacy Gifts
To ensure that Queen's University can continue to invest in research which changes lives in Northern Ireland and worldwide, your help is needed.
When you choose to leave a charitable legacy you become part of the solution.
You inspire the greatest minds and invest in world-class research.
You change lives.
Download a codicil form to amend an existing will
100% of donations support your cause
Local investment with global impact
Queen's is a registered charity: NIC 102044
Funding world-class research