Our Corporate Plan for 2016-21 sets out a roadmap for the further development of our University over the coming five years.
It will support the delivery of Vision 2020 underpinned by our Priorities for Growth and our Core Values.
Our Vision
A world-class international university that supports outstanding students and staff, working in world-class facilities, conducting leading-edge education and research, focused on the needs of society.
Our Values
Integrity
Connected
Ambition
Respect
Excellence
Priorities for Growth
Increase external research income from £55m to £110m
Increase international student population from 8% to 20%
Increase postgraduate student population from 23% to 30%
Supported By Three Enablers
Infrastructure
Queen's Awarded Platinum in NI Environmental Survey
Queen's named among NI's top companies for environmental leadership
Research
Queen's research receives significant EC recognition
Queen's research receives significant 'success project' recognition by the Europ
People and Culture
Human Resources becomes 'People and Culture'
Innovation and Impact
QUEEN'S NAMED WORLD'S TOP ONLINE UNIVERSITY BRAND
Queen's University named world's top online university brand for 2017–18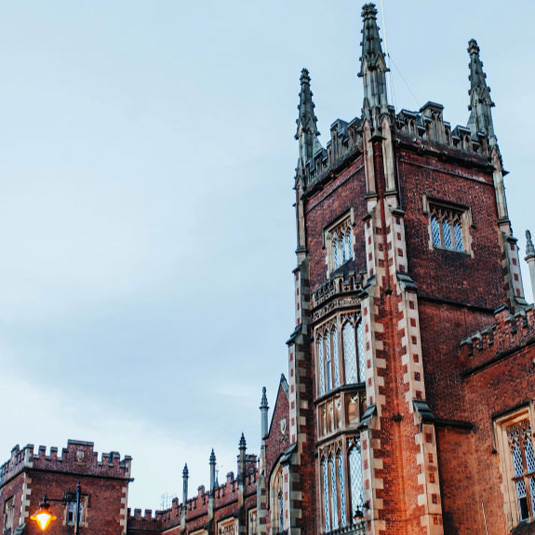 Funding and Governance
University's grant administration praised
Education and Students
Launch of Chinese Alumni Association & opening of FELIA
TELL US YOUR STORIES
Do you have a story, news, or achievement you would like to see featured on this website?