Queen's Scholarship Winners Celebration
The University's Scholarships and Awards Group hosted an event to celebrate the success and achievement of our 2018-19 winners.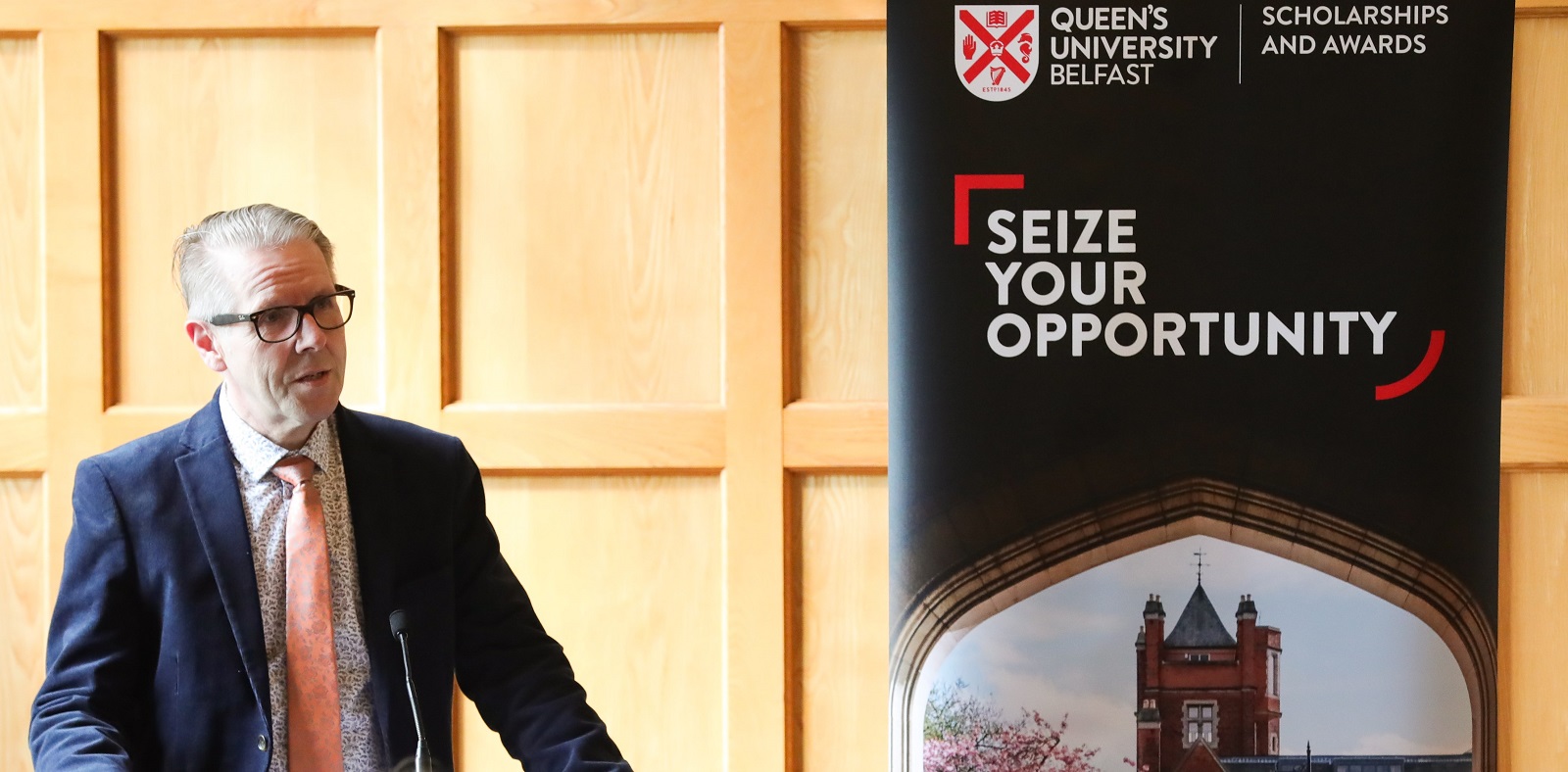 The Queen's Scholarship Winners Celebration took place on 28 May 2019 in the University's Council Chambers with 51 scholarship recipients in attendance alongside scholarship benefactors, trustees and distinguished members of Queen's associations.
This special event was arranged to recognise the recipients of the 13 awards within the remit of the University's Scholarships and Awards Group which conferred awards to 166 students during 2018-19.
The event was a fitting celebration of success and provided a welcome opportunity for benefactors to meet recipients and hear the students' personal experiences of how they had benefited from the awards, and the impact of the students' projects.
The awards within the Group's remit, include scholarships for both undergraduate and postgraduate students. The scholarships range from undergraduate entrance scholarships to prizes for trainee teachers and include travel scholarships to enhance and further students' education in their chosen field of study as well as those for travel to broaden personal development and leadership. Others include postgraduate scholarships for outstanding achievement.
Some of the activities supported by prizes from the Scholarships and Award Group included plans to implement and facilitate a programme of psychosocial support using dance for refugee women in Costa Rica, a proposal to undertake a research residency at the University of Chile, a 12 week placement in Jersey Zoo and a presentation at the 5th International Conference on Research in Life-Sciences and Healthcare in Singapore.
Pictures of the celebration event can be accessed via the Photo Gallery.