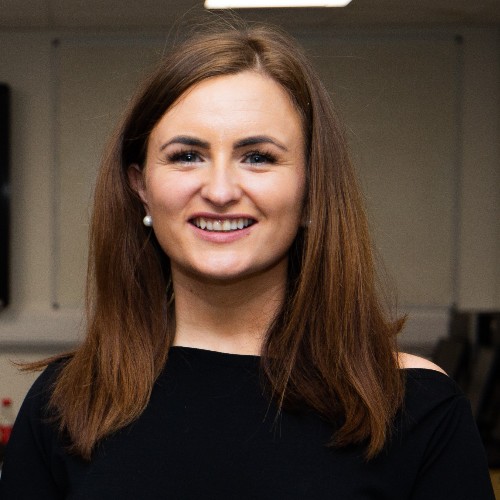 ---
Olivia Hamill
Professional Development Consultant
Email: o.hamill@qub.ac.uk
---
Background
Olivia joined the Centre for Educational Development team as a Professional Development Consultant in November 2022.
Previously, Olivia worked in the Graduate School delivering CMI leadership and management courses to postgraduate students.
Before, joining QUB she worked in the FE sector for 6 years delivering business related courses which cultivated her passion for leadership. She joined the CMI NI Board in 2020 as the Event Lead and has organised several successful online global events.
Responsibilities within the University
Supports the development and enhancement of learning and teaching with a particular focus on the delivery of accredited SEDA courses.
Contributes to the ongoing work of the Queen's Merit Award (accredited Fellowship scheme) and support staff in their gaining of professional recognition.
Provides specialist, professional advice, and support to academic and teaching staff on curriculum development, teaching, learning and assessment.
External Recognition
Olivia is the current Event Lead for the NI Chartered Institute Management (CMI) Board. She was nominated and shortlisted for Volunteer of the Year in 2022. She attended the President Dinner in London to receive her recognition.
Professional and Personal Interests
On weekends Olivia can be found in the countryside walking her golden retriever dog Ollie. She likes to challenge herself physically by participating in CrossFit competitions and team running relays to raise funds for charity.