Library Search Changes August 2023
Library Search, our new discovery platform goes live on 16th August 2023.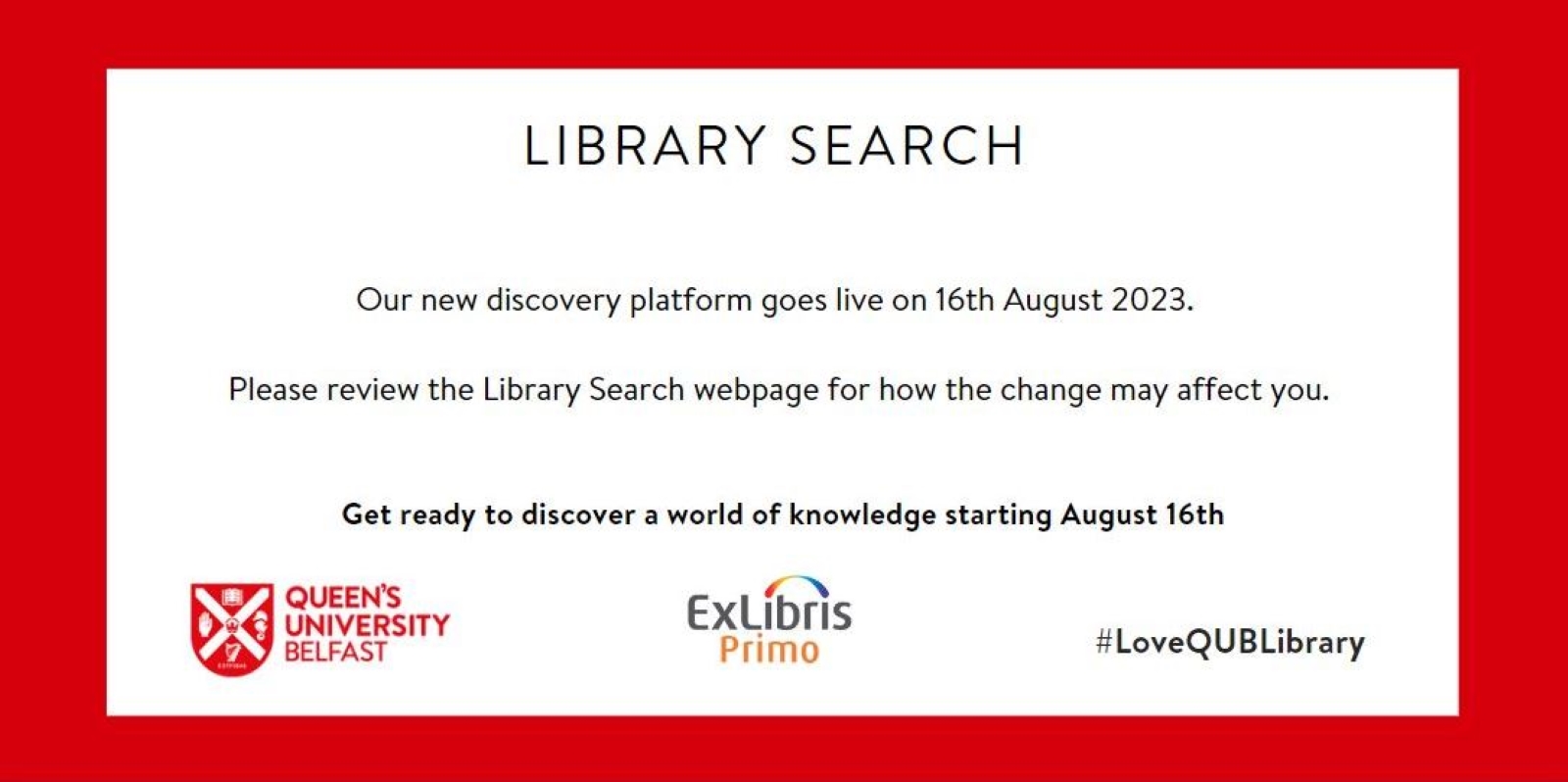 From 16th August 2023 the following Library Services discovery systems will be retired:
The systems will be replaced by Library Search, our new Library Services discovery platform powered by Primo from ExLibris. Library Search allows you to search for books, ebooks, journals, ejournals, articles, digital media, and databases on a unified discovery system. We will maintain access to our legacy systems until 30th September 2023 to facilitate the transition to the new interface
See Library Search or more information on how the change may affect you.