The Special Collections service at Queen's provides access to the Library's rare and early printed book, map, and manuscript collections, as well as to more modern material relating to Ireland and Ulster in particular.
These web pages detail the collections we hold and the services we offer. Opening hours and additional resource & subject guides can be found on our Special Collections & Archives LibGuide.
Temporary Change in Access to some Collections
Due to on-going preservation work, only materials from the Hibernica (Henry) collection and boxed manuscripts are available for consultation at present. Items from the Hibernica (Henry) collection are indicated on the catalogue by the prefix h/.
Urgent requests for other materials will be dealt with on a case by case basis and we must be given 24 hours-notice. Please contact us at specialcollections@qub.ac.uk regarding these requests.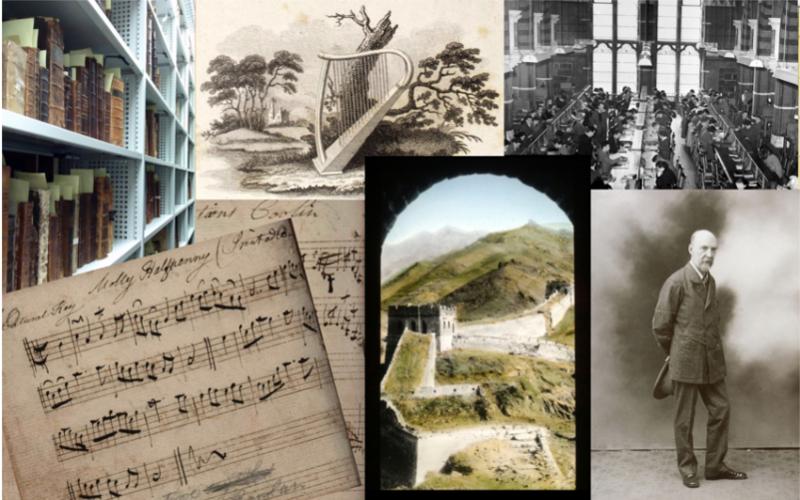 Books, pamphlets, manuscripts...
correspondence, photographs and maps
All items held in Special Collections are considered to be of lasting research value and include examples of the earliest printed works, and books and pamphlets published between the 16th and early 19th centuries. In order to preserve the material for future readers the collections are housed in a secure and environmentally controlled setting.
Special Collections & Archives Blog