Cheque Giving Event for 2017/18 Cohorts
Congratulations to both 2017 and 2018 Pathway students who received their bursaries from the Pathway Opportunity Programme.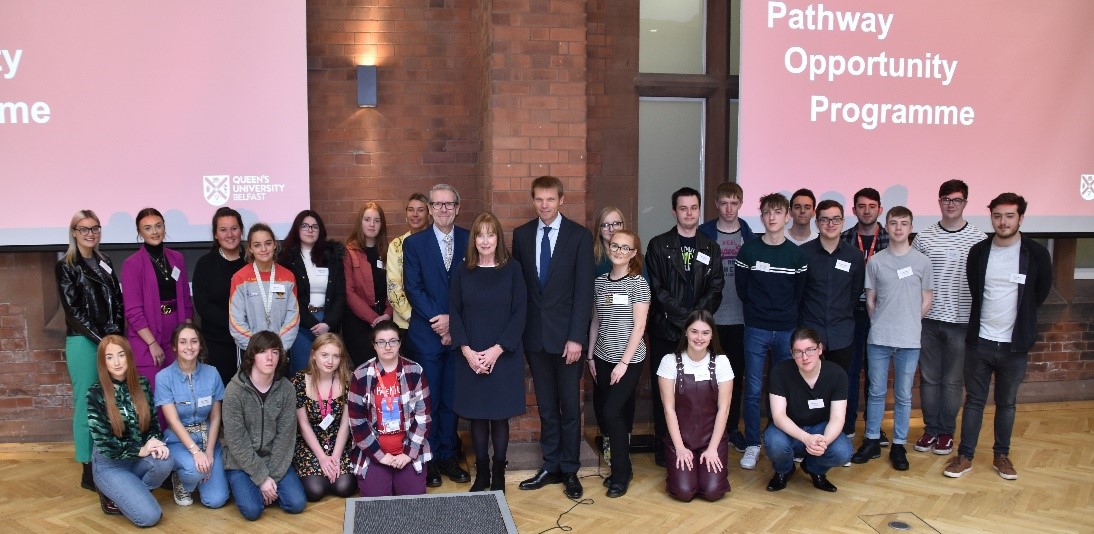 The Pathway Opportunity Programme team were delighted to welcome past Pathway participants to their cheque-giving event on Tuesday, 22nd October. In addition to the 12 Pathway 2017 students who are now in their second year at Queen's, there were 35 first-year students from Pathway 2018 who have just commenced their undergraduate studies at the University.
The event started off with a half hour tea/coffee 'reception', which gave students the opportunity to mingle with members of staff including representatives from the Widening Participation team, the Development and Alumni Relations Office and the donors who made their bursaries possible.
The event was then officially opened by Ted Jensen, who congratulated the students for all their hard work in getting to Queen's and thanked the donors for their continued support of the programme. Attendees then heard from Simon McDowell from Kilwaughter Minerals who provided all the bursaries to the first year students and Pro-Vice Chancellor of Education and Students, Professor David Jones, who recognised the hard work and dedication of the students to get to University despite the hurdles they may have had to overcome. The event concluded with short speeches from two of the 2017 Pathway participants, who highlighted the huge impact that the programme has had both on their transition to University and experiences as students at University.