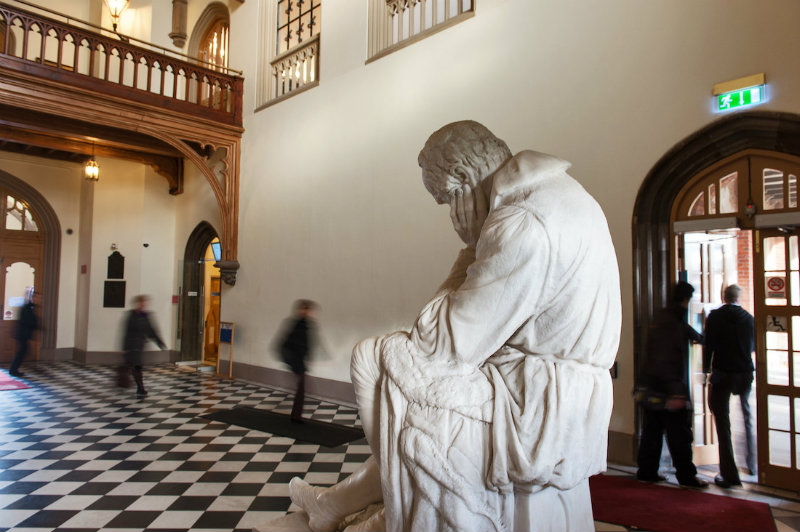 BLACK AND WHITE HALL
A grand and impressive space and the main entrance to the Lanyon Building.
The Black and White Hall, just inside the main entrance of the Lanyon Building, offers an impressive location for a drinks reception.
Read more
Read less
---
THE HARTY ROOM
The Harty Room, on the main campus, is a distinctive Tudor-style venue with exposed oak beams and a stunning stained glass window.
The Harty Room has a spacious modern foyer area and is perfect for performances, launches and events. It is a bright, intimate space able to facilitate theatre-style seating for up to 120 guests.
Read more
Read less
---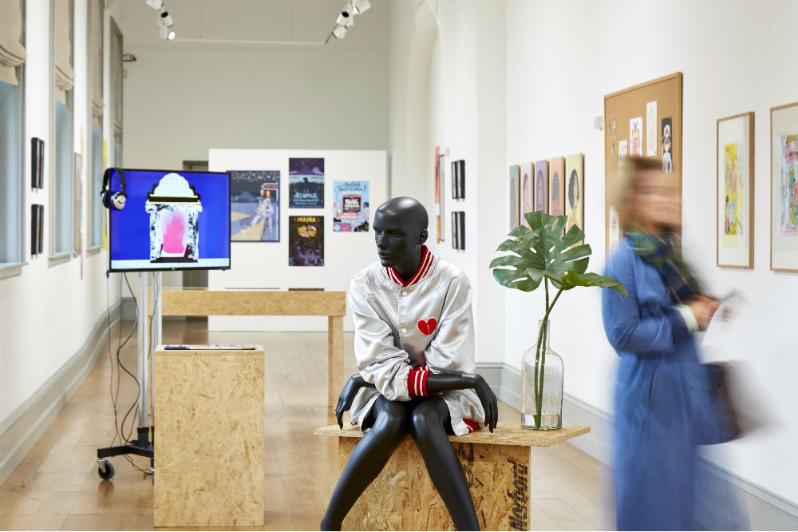 THE NAUGHTON GALLERY
An inspiring venue for your drinks reception.
Situated at the heart of Queen's on the first floor of the Lanyon Building, the Naughton Gallery is one of Belfast's most exciting visual arts spaces. Presenting a rolling programme of contemporary exhibitions, the gallery shows work by a range of local and internationally-renowned artists, making it an ideal venue for prestigious launch events and receptions for up to 150 guests.
Read more
Read less
---
OLD STAFF COMMON ROOM
The Old Staff Common Room is a bright, self-contained space occupying a prime corner site in the Lanyon Building.
It enjoys views across the front lawns and is perfect for smaller groups, or as a break-out, office or meeting space for larger conferences. The Old Staff Common Room can provide fully licensed private dining for up to 40 guests.
Read more
Read less
---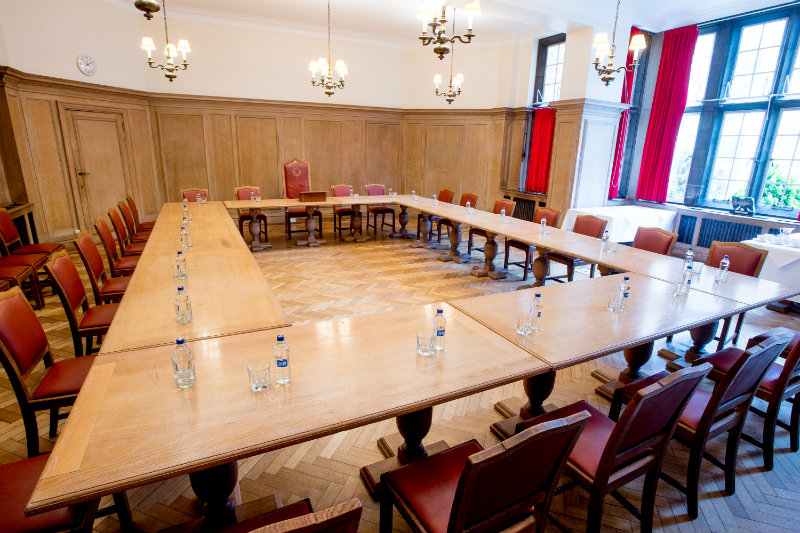 SENATE ROOM
This historic, atmospheric room in the heart of the Lanyon Building can seat up to 45 delegates.
The Senate Room retains many distinctive features, including deep-set bay windows, original wood panelling, traditional parquet flooring and quirky light fixtures.
Read more
Read less
---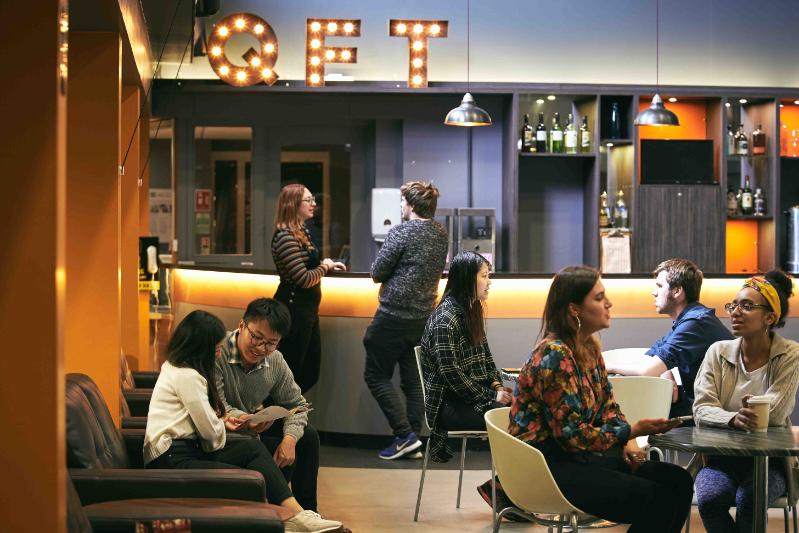 QUEEN'S FILM THEATRE
A quirky choice for your launch event or to enhance your delegates' experience.
The fully-licensed two-theatre cinema, with large modern foyer and bar area, is perfect for hospitality and private hire.
Read more
Read less
---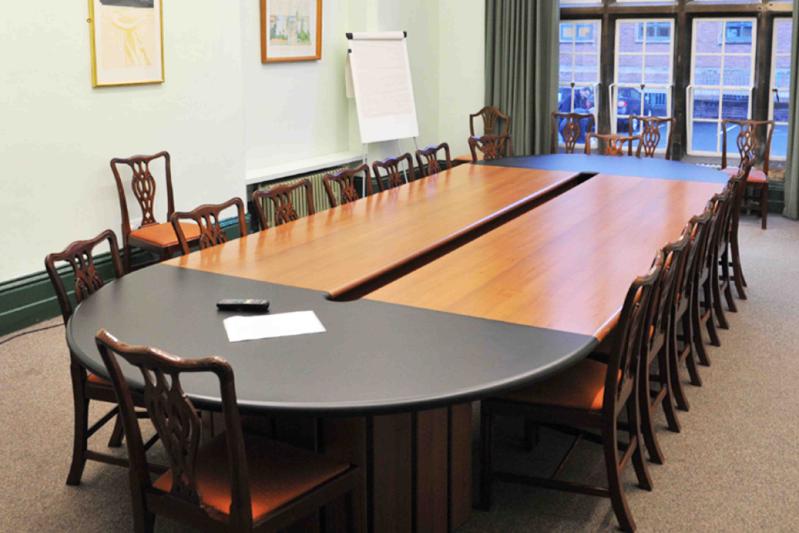 NEWARK ROOM
The Newark Room is a grand boardroom situated on the south wing of the Lanyon Building.
This centrally-based space contains a boardroom table that can accommodate 20 people.
Read more
Read less
---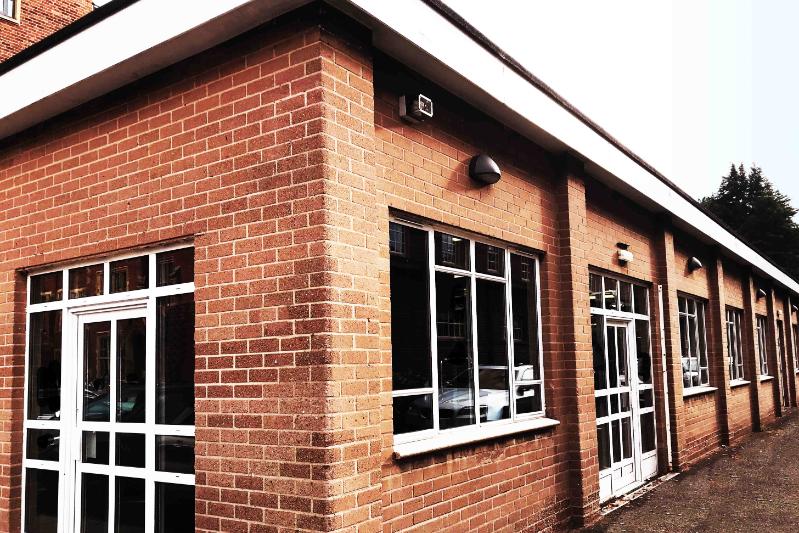 SOUTH DINING HALL
Adjacent to the Sir William Whitla Hall, the South Dining Hall is an airy, flat-floored space with its own integrated services.
It has a seating capacity of 192, and can function as a standalone venue or an as overflow space to supplement larger conferences.
Read more
Read less
---
Take the next step
Start planning your unique event.
Call us today on 028 9097 5340 or email events@qub.ac.uk