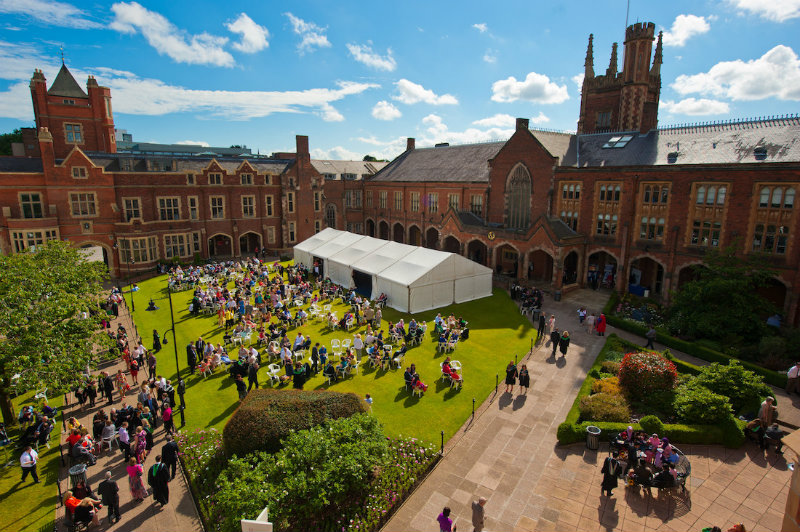 Venues
The Unique Venue for your Event
As a venue for corporate, civic or private functions, the setting and ambience of Queen's University is quite simply unsurpassed. Dramatic Victorian architecture, elegant tree-lined walkways, and the unique buzz that only a University can generate, combine to make this venue truly special.
The Lanyon Building
The Lanyon Building, the University's iconic Victorian centrepiece, houses many of our major conferences and events. The Black and White Hall, just inside the main entrance, offers an impressive location for a drinks reception. The Lanyon site incorporates a number of distinctive venues, all easily accessible, WiFi-enabled and with full AV facilities.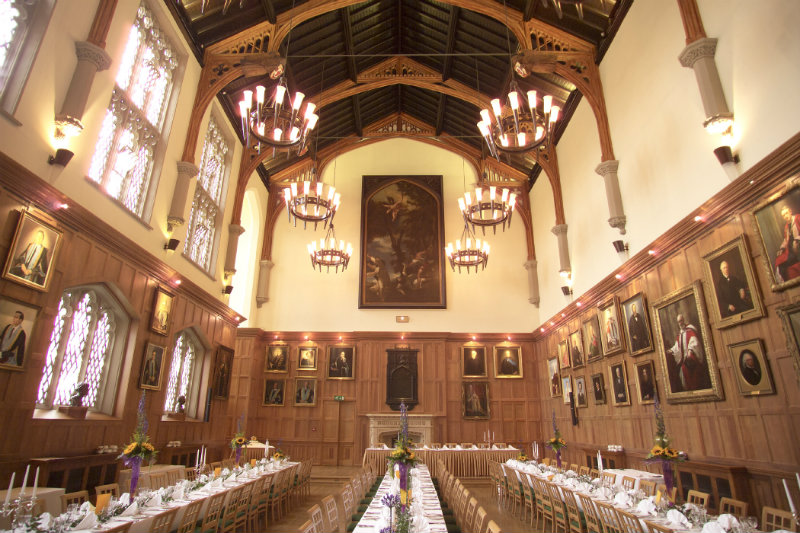 The Great Hall
A stunning and historic location at the heart of the University.
This spectacular venue, situated within the Lanyon Building can accommodate up to 170 guests or serve as plenary space for large events.
More Information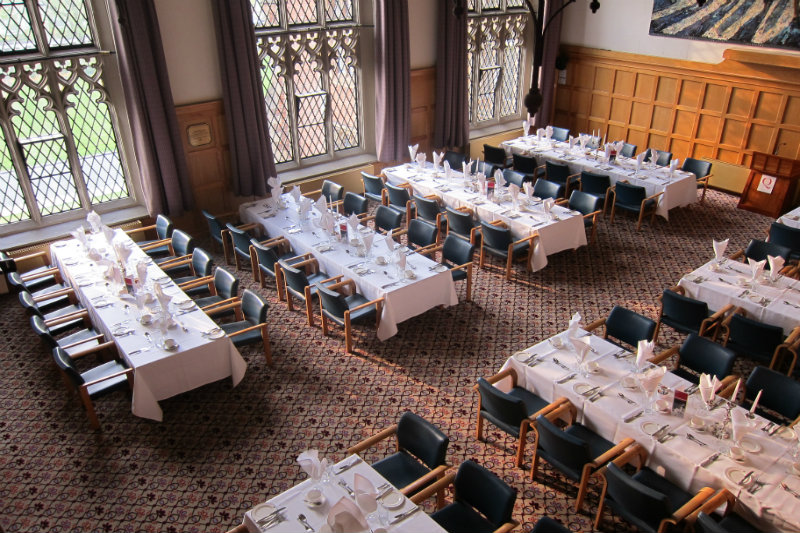 The Canada Room & Council Chamber
A prime location with panoramic views over the University lawns.
An excellent choice for a smaller meeting or dinner for up to 80 guests.
More Information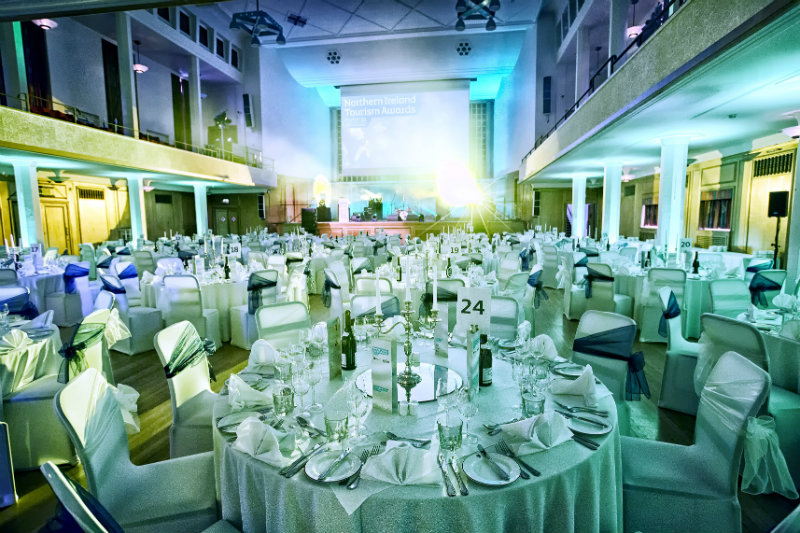 Sir William Whitla Hall
A magnificent Art-Deco style auditorium ideal for large events and gala dinners.
The Whitla Hall is a spacious and flexible self contained venue with an auditorium which can accommodate up to 1250 seated guests.
More Information
The Elmwood Hall
A former church perfect for concerts and other events.
Located opposite the Lanyon building, the historic Elmwood Hall is suited to larger conferences and events for up to 478 delegates.
More Information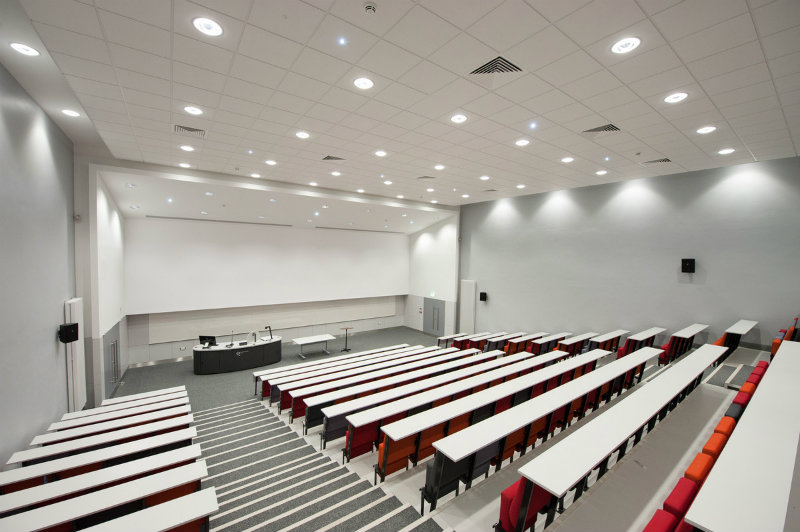 Meeting Rooms, Classrooms and Lecture Theatres
A wide range of flexible spaces to suit your needs.
The University can offer fixed lecture theatres for 300 delegates, classrooms for up to 80 delegates and rooms with flexible seating for up to 100. There is a huge array of classrooms and lecture rooms available, many with adjacent spaces for catering, registration, poster board or exhibitions.
More Information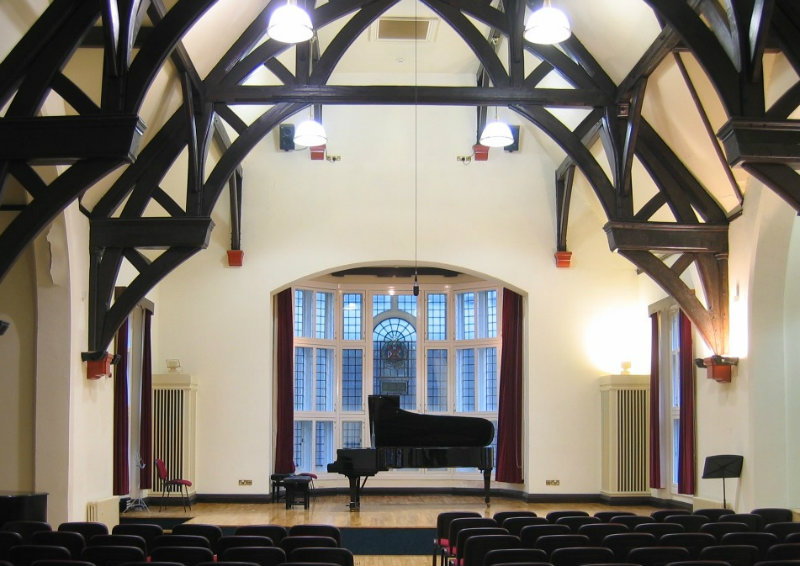 Other Venues
Unique spaces for your event.
The Lanyon building hosts a number of other event spaces.
More Information
Riddel Hall
At Riddel Hall, contemporary meets traditional in one world-class venue. A self-contained conference centre set in a magnificent 13-acre site off the Stranmillis Road, it features an array of adaptable meeting spaces, with its own dedicated events staff and on-site catering. The centrepiece of the site is the original Grade 2-listed red brick building, which has been sympathetically renovated to retain many original features while incorporating the best of today's technology. The beautiful lawns and grounds provide plentiful outdoor space in the heart of the city, ideal for conference breaks, team building, social gatherings and marquee set-up. Riddel Hall also has free on-site parking for delegates.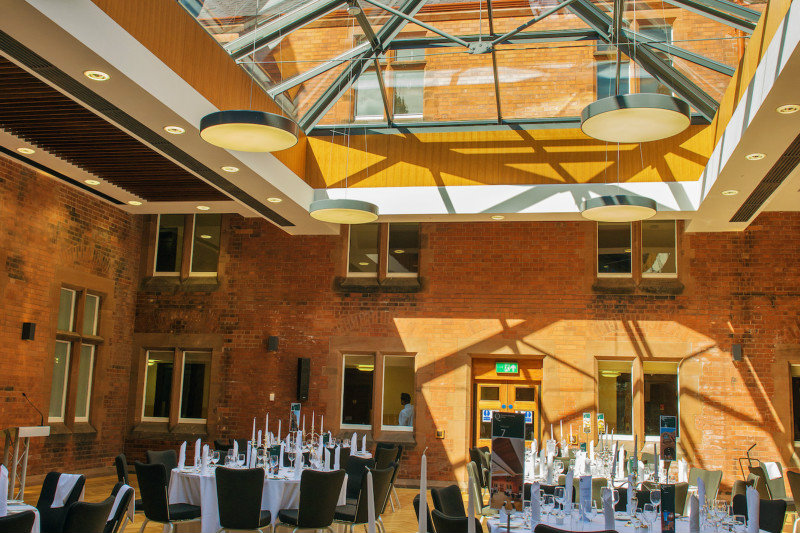 The Isdell Courtyard
A stunning mix of old and new.
The Isdell Courtyard, enclosed by a glass canopy, serves as a multi functional space for 290 delegates.
More Information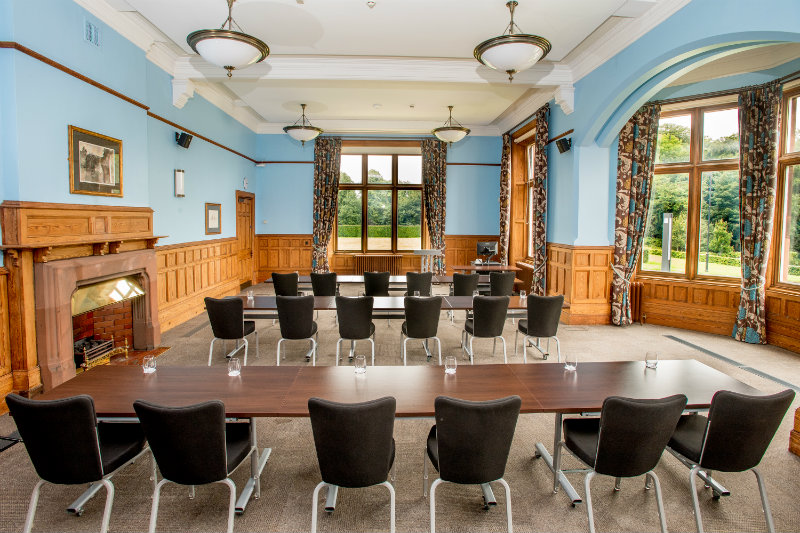 Lecture Rooms
Flexible spaces to suits your needs.
Riddel Hall comprises of four lecture rooms suitable for up to 94 guests.
More Information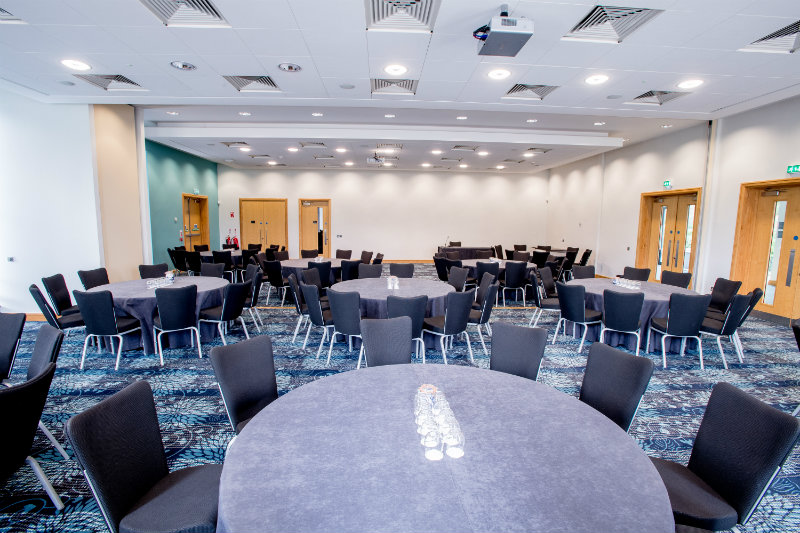 Conference Rooms
State of the art spaces for your event.
Linked to the original building by two glass walkways, Conference Rooms 1 and 2 provide function space for up to 276 delegates.
More Information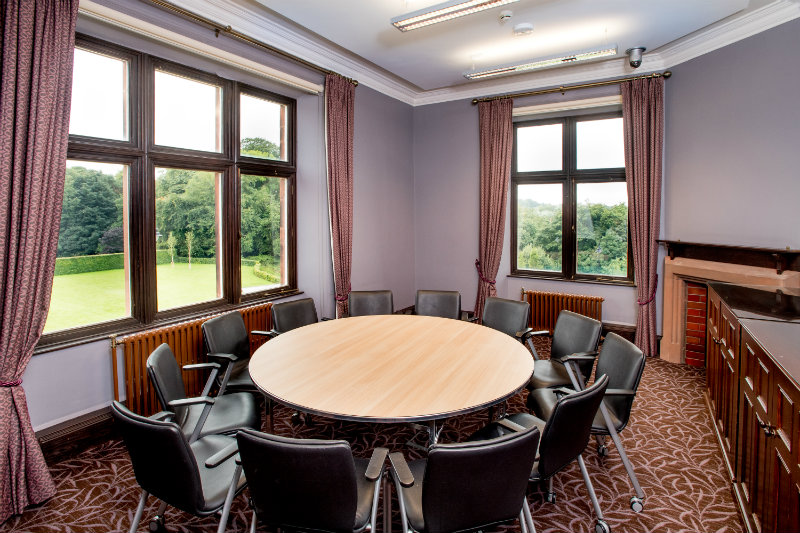 Syndicate Rooms
Well equipped spaces for smaller meetings and events.
Riddel Hall offers eight syndicate rooms suitable for events ranging from 12-36 delegates.
More Information
Other Venues and Facilities
The University offers a number of other facilites that you may wish to consider - either to host your event or to enhance your delegates' experience.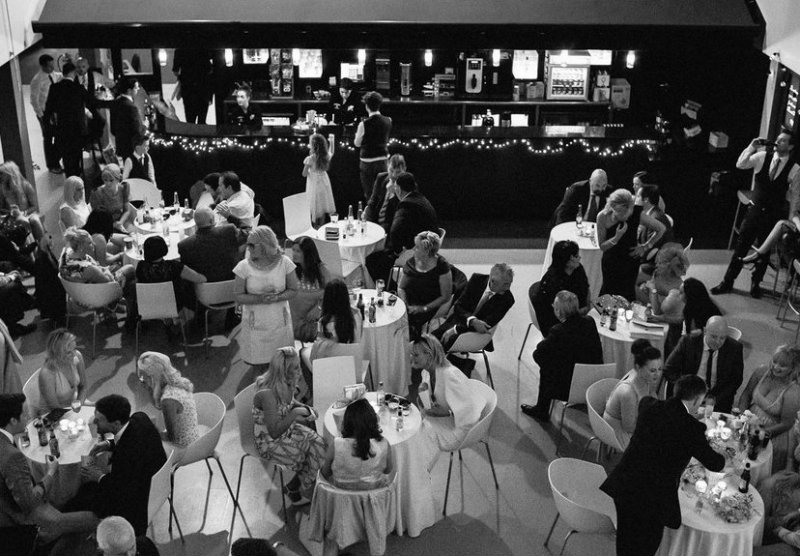 Queen's Film Theatre
A quirky choice for your launch event or to enhance your delegates' experience.
The fully licensed two-theatre cinema, with large modern foyer and bar area, is perfect for hospitality and private hire.
Visit the website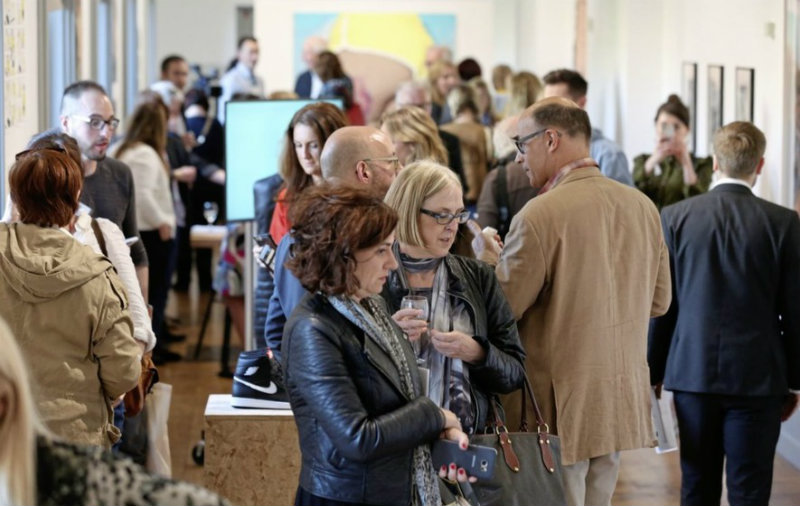 The Naughton Gallery
An inspiring venue for your drinks reception.
Situated at the heart of Queen's on the first floor of the Lanyon Building, the Naughton Gallery is one of Belfast's most exciting visual arts spaces. Presenting a rolling programme of contemporary exhibitions, the gallery shows work by a range of local and internationally-renowned artists, making it an ideal venue for prestigious launch events and receptions for up to 150 guests.
Visit the website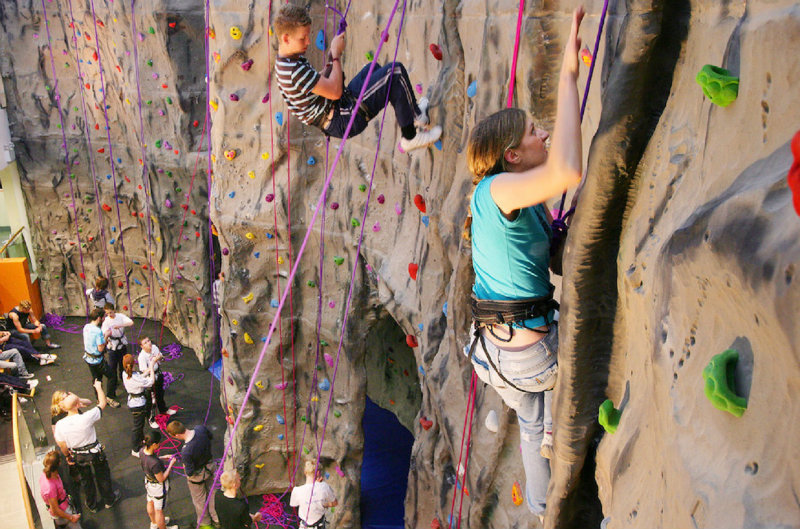 Physical Education Centre
World class facilities for team building or delegate use.
With a 25m swimming pool, state-of-the-art fitness suites, indoor climbing wall and cafe, the PEC is available for delegate use or team building events.
Visit the website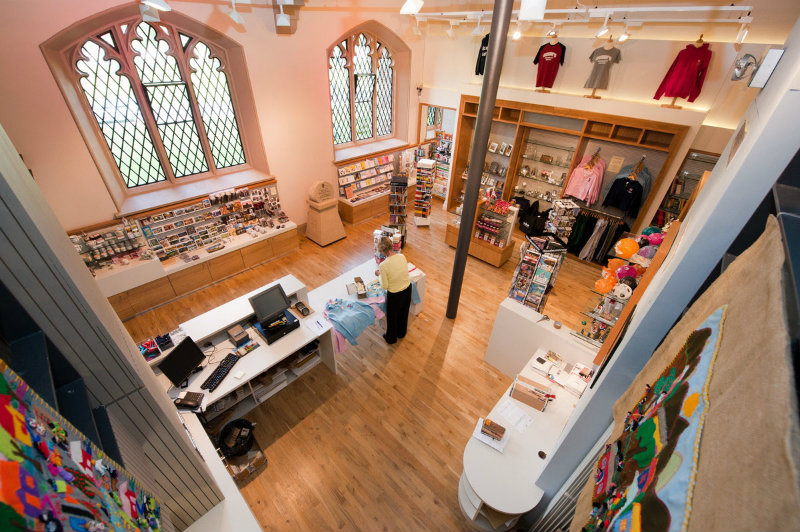 Queen's Welcome Centre
A warm welcome at the heart of the Lanyon building
Serving as an information point for delegates, the Welcome Centre hosts a regular programme of exhibitions, as well as offering a varied selection of souvenirs and gifts.
Visit the website
Take the next step
Start planning your unique event.
Call us today on 028 9097 5340 or email events@qub.ac.uk