Graduation elation for dedicated mum
A devoted single mother of two who took on a Master's in Environmental Engineering as a mature student is celebrating as she graduates from Queen's University Belfast today.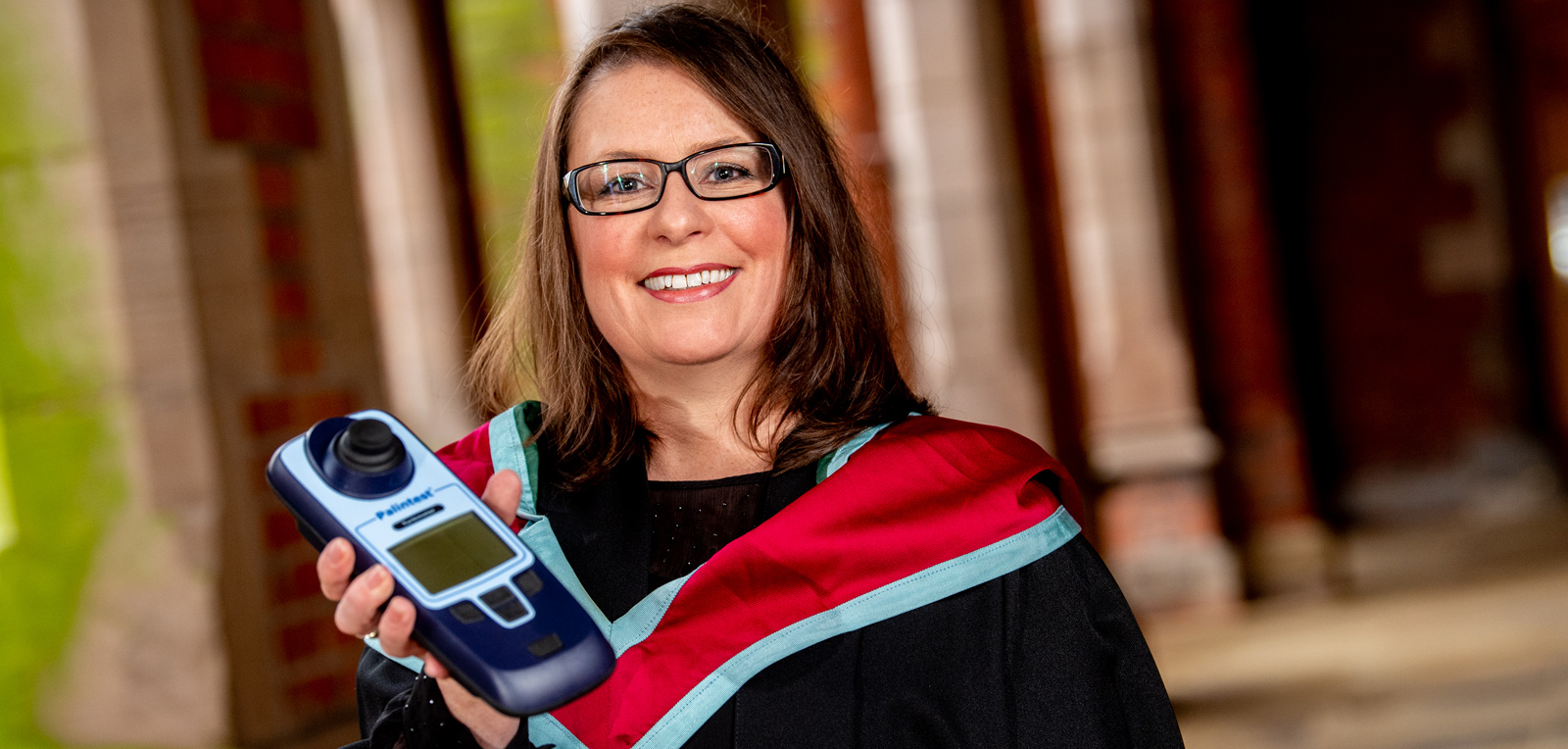 Roisin McDade from Drumbeg, Lisburn began her studies when her children were 6 and 11, balancing her studies with a job and raising her family.
She is also being presented with The William Bald Scholarship Award, which recognises professionalism and outstanding work for people in the civil engineering industry.
Commenting on her achievements, Roisin says: "Balancing work full time was quite difficult, particularly with 9am lectures and school runs. I was lucky to have support from my parents who stepped in to take my two girls to school. To make up my hours out of my day job, I would often work late in the evenings. I also studied and completed coursework during evenings and on the weekends."
While it was a busy few years, Roisin says she enjoyed all aspects of her studies, in particular her visits to Rathlin Island when writing her thesis.
"My time at Queen's has been challenging and interesting – I met some really lovely lecturers who I will keep in contact with into the future. I am so glad I did the course and stuck it out as the material covered was amazing and a lot of which was very relevant to my job and interests and will allow me to progress further with my career.
"I really enjoyed visiting Rathlin Island to take samples and see the highly positive results coming back from the lab, which confirmed the success of the water treatment technology proposed for the Island at the time. The new water treatment works went live in the last couple of weeks on the Island and I look forward to seeing the results that will benefit the community there."
Roisin started working for Northern Ireland Water in 2009 as an Analytical Microbiologist and since 2013 has been working as an Operational Water Quality Scientist. Her role is to monitor and optimise the water treatment processes and chemical dosing with drinking water treatment works and network distribution.
She is also a Sustainable Catchment Area Management Project Officer and works with external groups to carry out projects that will help enhance biodiversity and benefit the environment and community.
Roisin explains that her work has strong links to her studies: "In my job, I often attend design meetings for upgrades or replacement of assets and modules such as Hydrology, Water Quality and advances in Environmental Engineering covered a lot of areas of consideration such as flow calculations, filter designs, carbon offsetting and treatment technologies used in the water industry.
"Everything I studied in my Master's course was related to Environmental Engineering and this is very applicable to both aspects of my job. Completing this Master's with Distinction and receiving the William Bald Scholarship Award has given me the confidence to progress within the field of Environmental Engineering in the coming years."
Media
For media enquiries, please contact Queen's University Communications Office, 028 9097 3091 comms.office@qub.ac.uk