Midwife Vince celebrates success at Queen's graduation
Vince Rosales will graduate today (Friday 13 December) with a BSc degree in Midwifery from the School of Nursing and Midwifery at Queen's University Belfast.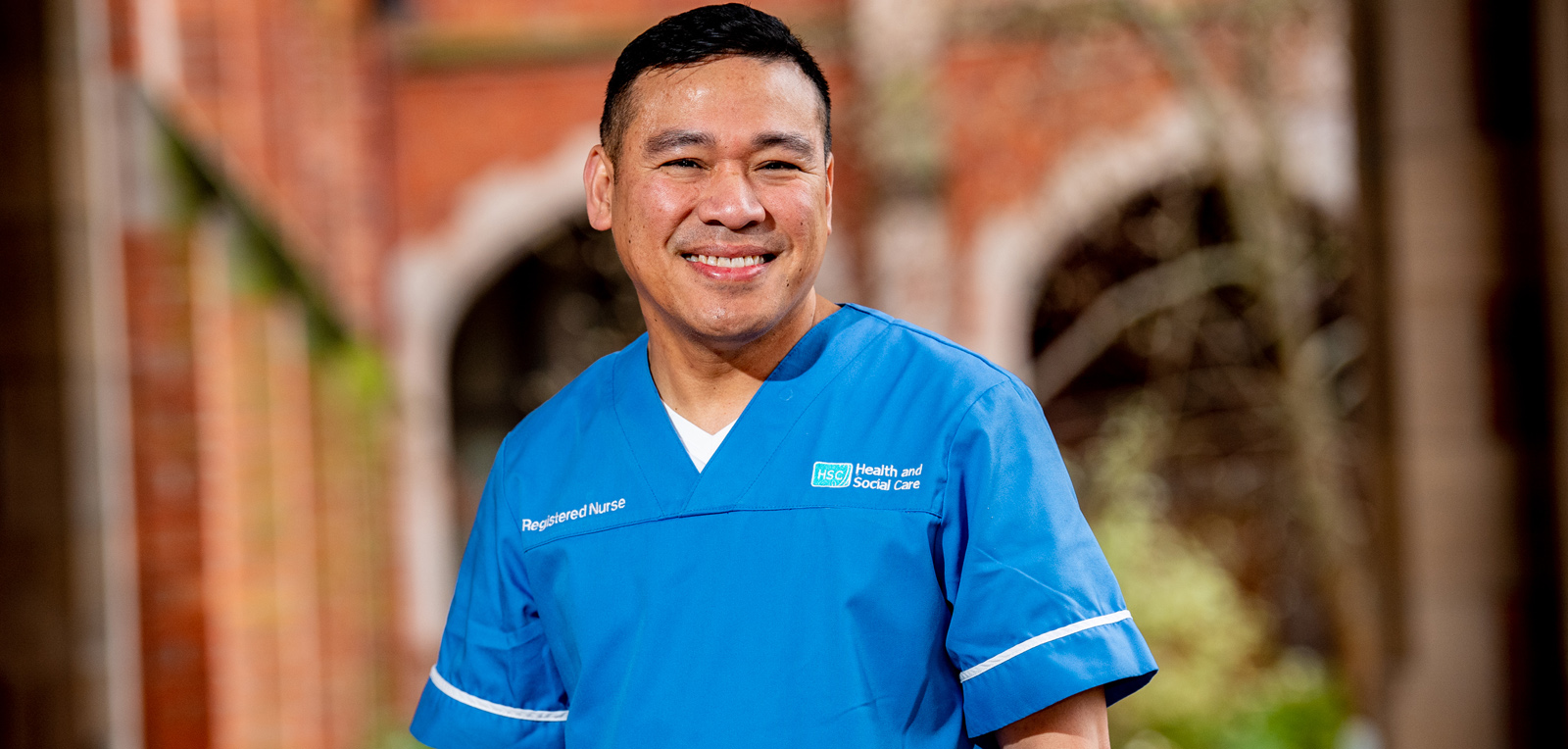 Speaking ahead of his graduation, Vince, originally from the Philippines, said: "Initially, I had difficulty in completing the requirements, but with full guidance and support from the helpful staff from the Queen's School of Nursing and Midwifery, I was able to get in.
"I have so much respect for all teaching staff at Queen's. I thank them for sharing their knowledge and expertise with me and I am impressed by the high academic standards of the lecturers in the classroom and clinical setting who both focus on clinical excellence. Without them I wouldn't be where I am now."
During his time as a student midwife, Vince had the honour to be elected as a Student Midwife Forum Northern Ireland Ambassador by the Royal College of Midwives, where he discussed issues affecting student midwives to inform the work of the RCM on behalf of all student midwife members.

Vince also volunteered for Northern Ireland Breastfeeding Festival where he provided support and advice to expecting mums, new mums and breastfeeding parents with their issues surrounding breastfeeding.
Speaking of his clinical placements in local hospital maternity wards, Vince adds: "Every placement has been different, which provided me with a lot of learning experience. The most fulfilling for me was having the opportunity to assist mothers, under the careful supervision of my mentors, to bring 40 babies into the world."
At present, Vince is happy to be a registered midwife and is excited to continue to build up his knowledge and confidence to practice midwifery. In the future he hopes to further his training in perinatal mental health to help and support women who are affected by mental health problems in pregnancy and after birth.
Vince concludes: "I would like to thank the Queen's School of Nursing and Midwifery staff who have generously extended their wisdom, time and support to me to enable me to pursue my dream."
Media
For media enquiries, please contact the Communications Office, 028 9097 3091 comms.office@qub.ac.uk