Charities Committee
Queen's Charities Committee administers charitable fundraising requests from students, staff and external sources, and ensures that University guidelines and procedures are upheld.
To ensure the safety of attendees, any fundraising activities taking place on campus must adhere to public health regulations in place at the time of the event. This includes, but is not limited to, observing social distancing, mask wearing, hand sanitisation and room ventilation. Organisers should conduct a risk assessment, and encourage uptake of Lateral Flow Testing on campus prior to attendance at the event.
The Committee reserve the right to withdraw approval for an on-campus event should public health guidance dictate.
Anyone wishing to hold a fundraising event on campus should download the Guidelines and return a Fundraising Form to the Committee Secretary, who will submit it for the consideration of the Committee.
The Committee will also act as an information gathering point for all staff and student charitable fundraising, with a view to reporting on the range of activities undertaken across the University.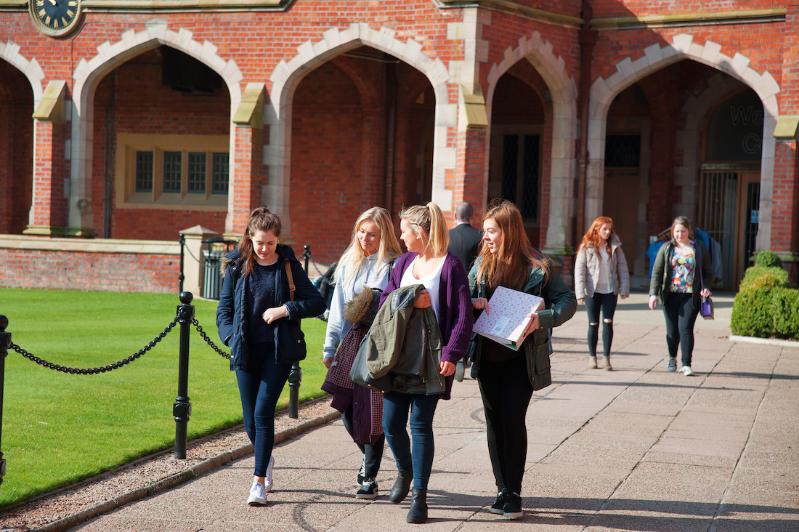 Fundraising Guidelines and Request Form
Please send the completed form to Maurice Macartney, Secretary to the University Charities Committee, by email.
PLEASE NOTE: the University Charities Committee would like to point out that fundraising events involving the provision of food should a) not be held near existing commercial food outlets on campus; and b) should involve shop-bought food only, in order to protect the health and safety of participants.
Should you have any queries please contact Maurice by email or telephone 028 9097 3540.
Or post completed forms to the address below:
Maurice MacartneyPublic EngagementMRCIQueen's University Belfast,Belfast BT7 1NN