Students in the community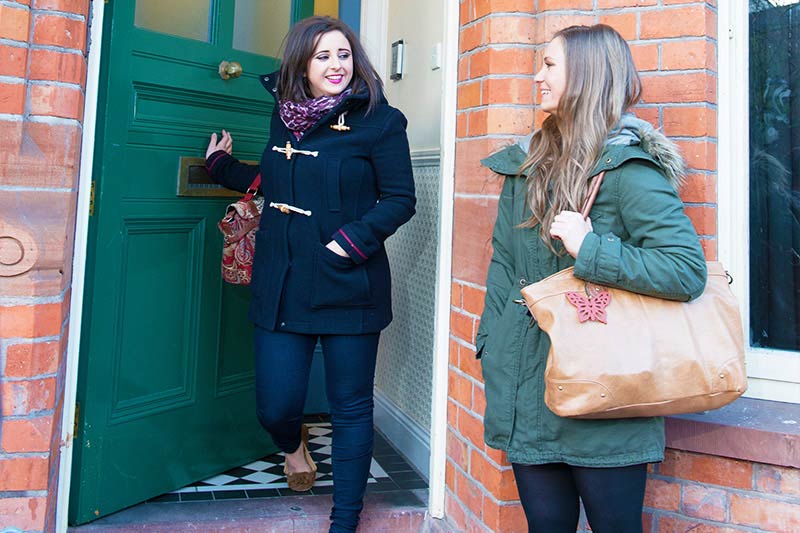 Important information
Moving Into Private Rented Accommodation?
Read Neighbourhood Engagement's Moving In flyer for advice on how to protect your deposit, look after yourself and make a positive contribution to the neighbourhood.
Moving In flyer
Landlords and tenancy agreements
Make sure you read your tenancy agreement carefully and know what you have signed up to.
When you move in check the inventory for the property or make one if there isn't one. If anything is missing tell your landlord.
Make sure you know who to contact in the event of problems.
TV Licence
Check whether you need one or more TV licences. This will be depend on the number of TVs you have and the type of tenancy agreement.
Information is available from https://www.tvlicensing.co.uk/
Utility Bills
Make sure whether these are included in your rent or payable separately.
If you are responsible set up accounts with the supplier as soon as you move in (consider gas, electricity, water, telephone/broadband, digital TV).
Take meter readings where you can.
Recycling and Rubbish
Belfast City Council operates a recycling scheme. How this operates and the collection days depends on where you live.
Please note: If you move into a property where rubbish has been left by previous tenants contact your landlord to discuss its removal otherwise

you

will become responsible for it.
Crime
Protect your phone, photos, identity and information.
Ensure that your home and all your property are well secured at all times.
Contact your landlord if you feel security arrangements are inadequate.
You can get property marked by the Police. Representatives will be at the Freshers' Bazaar on campus.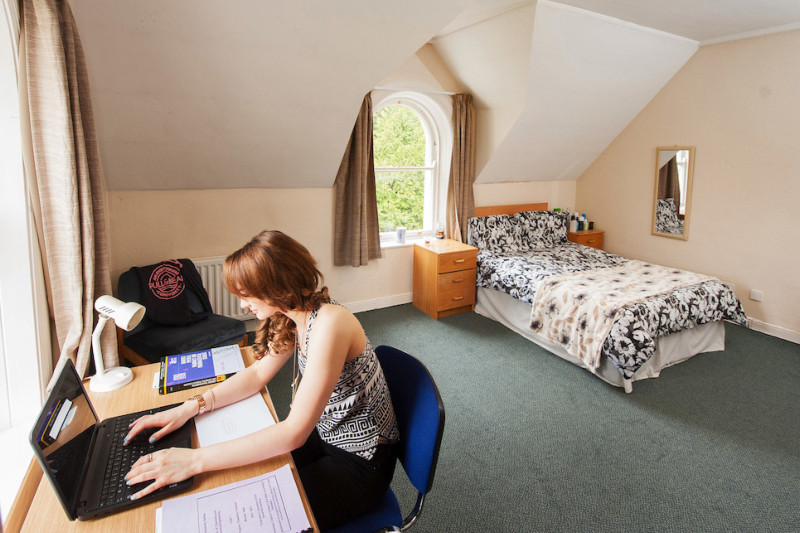 Living off campus at Queen's
You are likely to be living side by side with local people, many of whom will have lived in the area for a long time.
Please try to be sensitive to the fact that this is their home and help ensure their quality of life is not disrupted.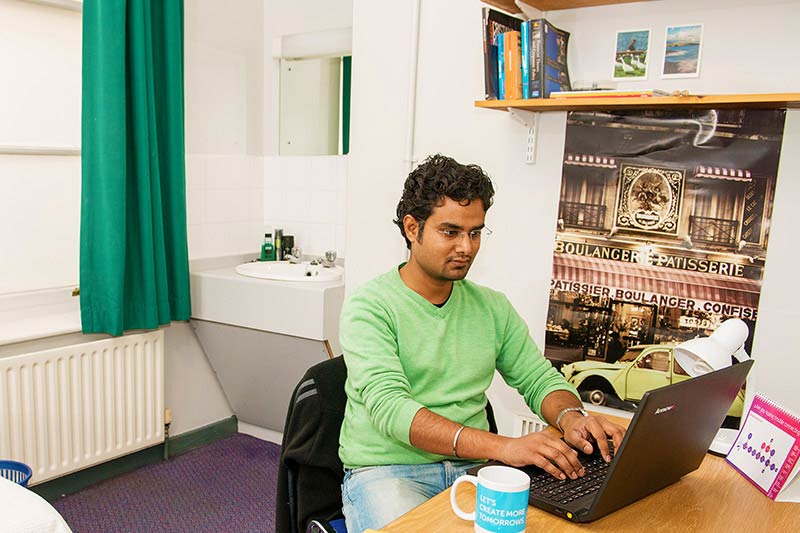 Respect your neighbours
Your neighbours may have a different lifestyle to you; getting to know them is one of the most important moves you can make
They may work shifts, have children or be trying to enjoy a peaceful retirement. Being a good neighbour isn't hard, a little consideration is all that is required.
Students in the community
Queen's community living handbook
For many students, University is the first experience of living away from home. The Queen's Community Living Handbook highlights both the opportunities and potential challenges that living independently within a new community may present to you.
Read our handbook
Noise
• Not everyone will share your taste in music – keep the volume down to a reasonable level.
• Position speakers away from adjoining walls.
• Avoid shouting in the street and remember to be careful and quiet when you return home after a night out.
• The Council have powers to deal with noisy neighbours. They can issue a Warning Notice on your property, and if you don't reduce the noise, will fine you on the spot or take you to court.
• You can also receive a written warning and be fined by the University for off-campus noise disturbance under the Student Conduct Regulations.
• Remember that some people may have to get children to sleep or be working early in the morning, so noise can disturb others even if it is not what you'd consider late at night.
On-Street Drinking
• It is illegal to drink on the street in most areas of Belfast (including Botanic Gardens, the Holyland and the greater University area). This includes on the pavement outside your home.
• Council Community Safety Wardens and the PSNI can prosecute anyone caught drinking in the street.
• Anyone over 18 caught drinking in these areas will be fined up to £500.
Offensive Behaviour
• Remember that there are children living and travelling to and from school in the area who may witness your behaviour.
• You might think a poster or a note in your window is funny. A neighbour might think it is tasteless/offensive. Think about what others can see.
• Respect the property of others, particularly fences, walls, street furniture and parked cars.
• Use the toilet, not the street. Not only is it unpleasant for others locally, but urinating in the street can lead to a Fixed Penalty Notice for indecent behaviour from the police, which can show up when employers are carrying out Access NI checks as part of the recruitment process.
Being part of the neighbourhood
Help Keep the Neighbourhood Clean
• Contact your landlord should your property be in need of repair.
• Keep your garden and any surrounding areas free of rubbish
• Take your rubbish home or use proper bins
• Your landlord should provide you with a black wheelie bin when you move into your property. Remember to put this out for collection regularly and collect it back in on the same day. If you are going to be away, ask a neigh our or friend to bring it back in. Unclaimed bins can be taken away by the Council.
• Help do your bit for the environment by recycling. The Council will provide you with recycling bins for free and deliver them to your house.
• If you want to dispose of bulky items, don't just leave them in the alleyway as this could land you with a fine. The Council may be able to collect it for free.
For further information, download the Bin-Ovation app from http://www.bin-ovation.com/ or visit www.belfastcity.gov.uk/bins
Respect the Diversity of the Neighbourhood
• The area around the University is diverse, with a variety of ages, nationalities, ethnicities, family structures and professions sharing the neighbourhood with students. Please consider how your actions may impact on, and be perceived by these different groups.
• Why not take advantage of some of the opportunities provided by local community groups and the Students' Union to learn about cultural diversity and enjoy the colour and vitality it brings to the area.
Being part of the neighbourhood
Parking your car in Belfast
Parking in many places off campus is difficult. Think about whether you really need to bring a car to Belfast. Think about how you park your car as well as where – think about the emergency services and deliveries – can they get past?
Getting involved in the community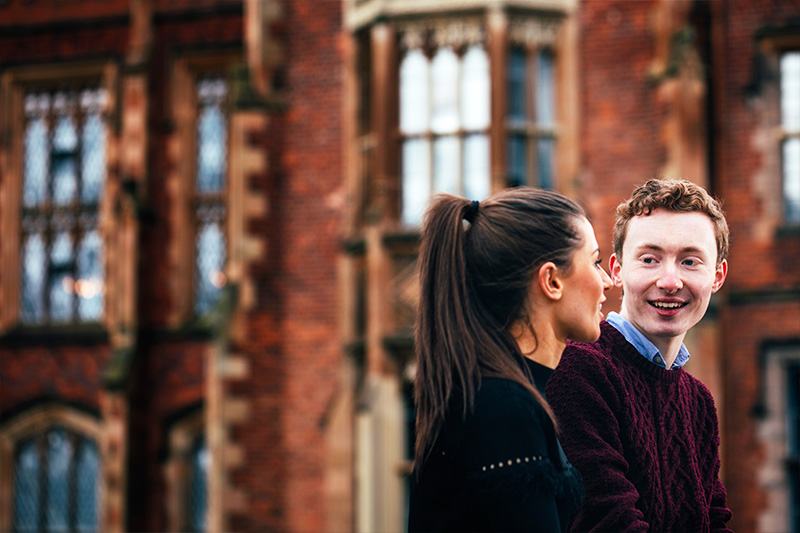 Make a positive difference to the community
Take advantage of over 3,000 volunteering opportunities offered through the Students' Union.
You can help out in community groups, charities, and voluntary organisations.
Find out more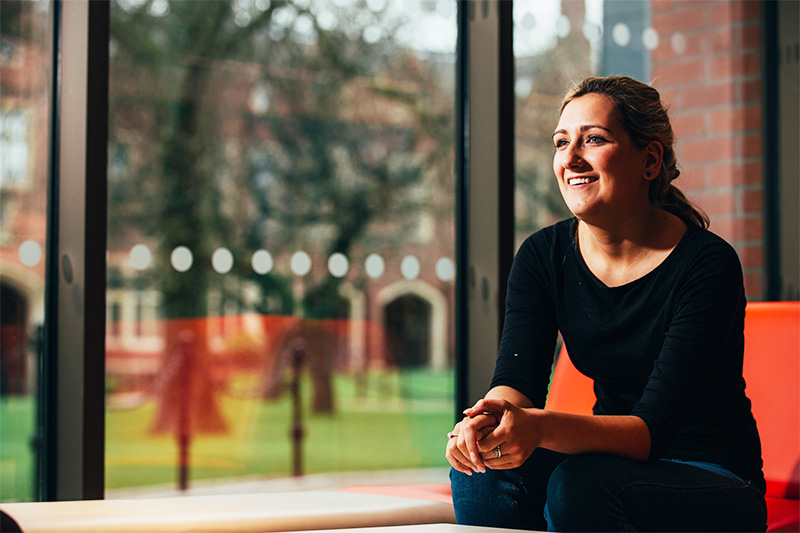 Volunteer SU Manager
The Students Union has an officer dedicated to representing students in the wider community.
For further information on how you can get involved, contact the Student Community Officer.
Get in touch