Queen's hosts team from Department for Business, Energy and Industrial Strategy
Representatives of the Department for Business, Energy and Industrial Strategy (BEIS) visited Queen's University on Friday, 5 July 2019.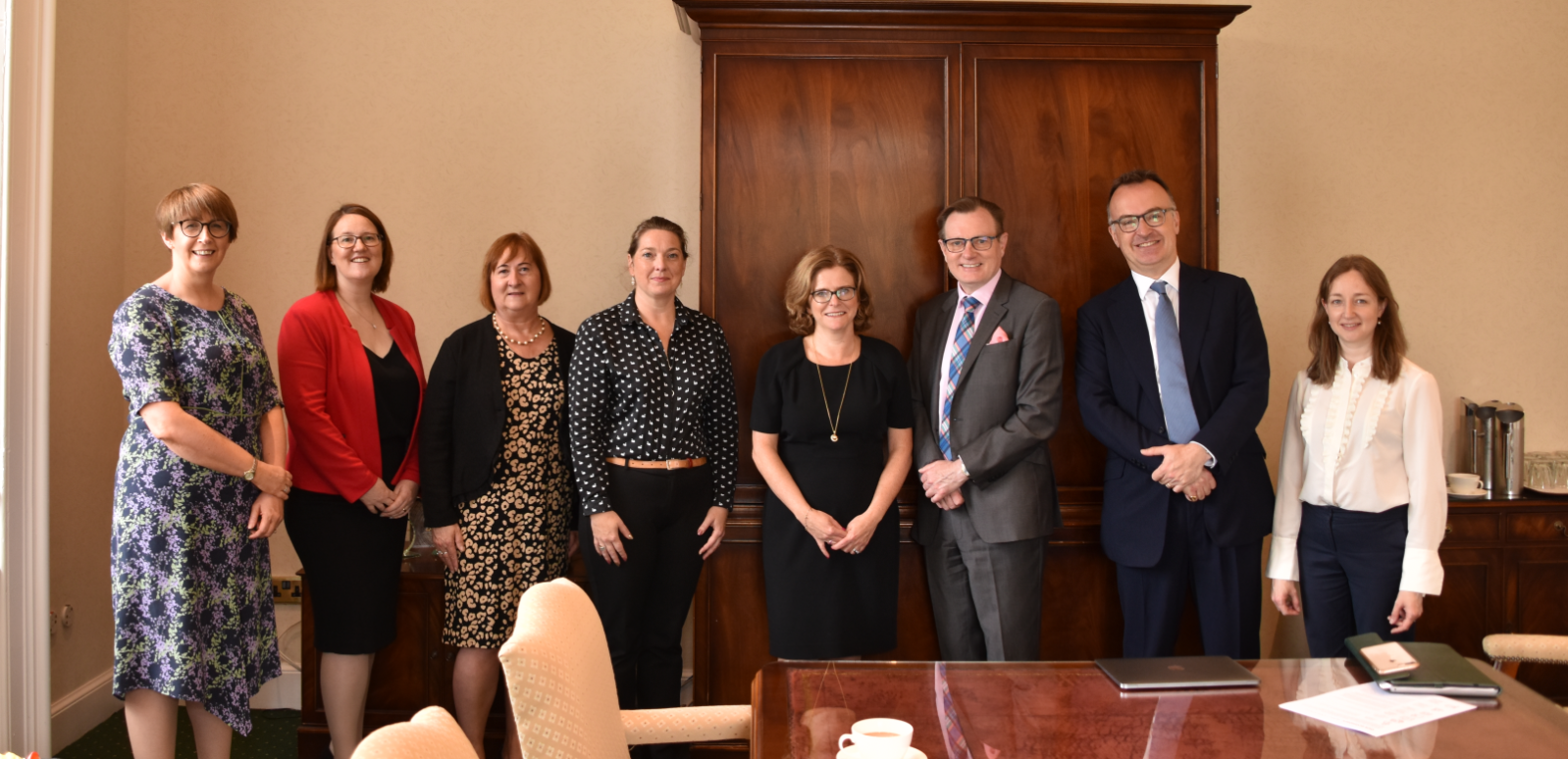 Mr Nick Chism, Chief Business Adviser at BEIS, and Ms Sam Beckett, Director General, EU Exit and Analysis and Joint Head of the Government Economics Service, met with the Vice-Chancellor and other senior leaders of the University for a discussion of the Institution's priorities.
The delegation then split in two, with Sam Beckett going to the Management School in Riddel Hall, and Mr Chism visiting the Precision Medicine Centre of Excellence.
Sam Beckett, who was welcomed by Professor Nola Hewitt-Dundas, gave students of the School an insight into her path through education and into public service, creating a vision as to the career opportunities the study of economics opens up.
The delegation then heard from Dr Graham Brownlow on the macroeconomic situation of Northern Ireland, and the use of economic models for shaping policy and decision making.
Meanwhile, Nick Chism was given an overview of the work of the Precision Medicine Centre by Dr Jackie James, and was given a brief tour of the labs by David Gonzales de Castro, Professor of Genomic Medicine, and Dr Perry Maxwell, Clinical Lead for Tissue Hybridisation and Digital Pathology.
The research team set out some of the advances being made in pathology through the use of Artificial Intelligence, which can be trained by pathologists and software specialists working together, to test tissue samples with great rapidity.
They also introduced PathLAKE, a UK Research and Innovation funded consortium of institutions across the UK which aims to assemble the largest ever 'lake' of pathology data, making the UK a global leader in the field.
You can find out more about Queen's Management School here.
Visit the website of the Precision Medicine Centre here.
Pictured: Sam Beckett addresses Queen's Management School.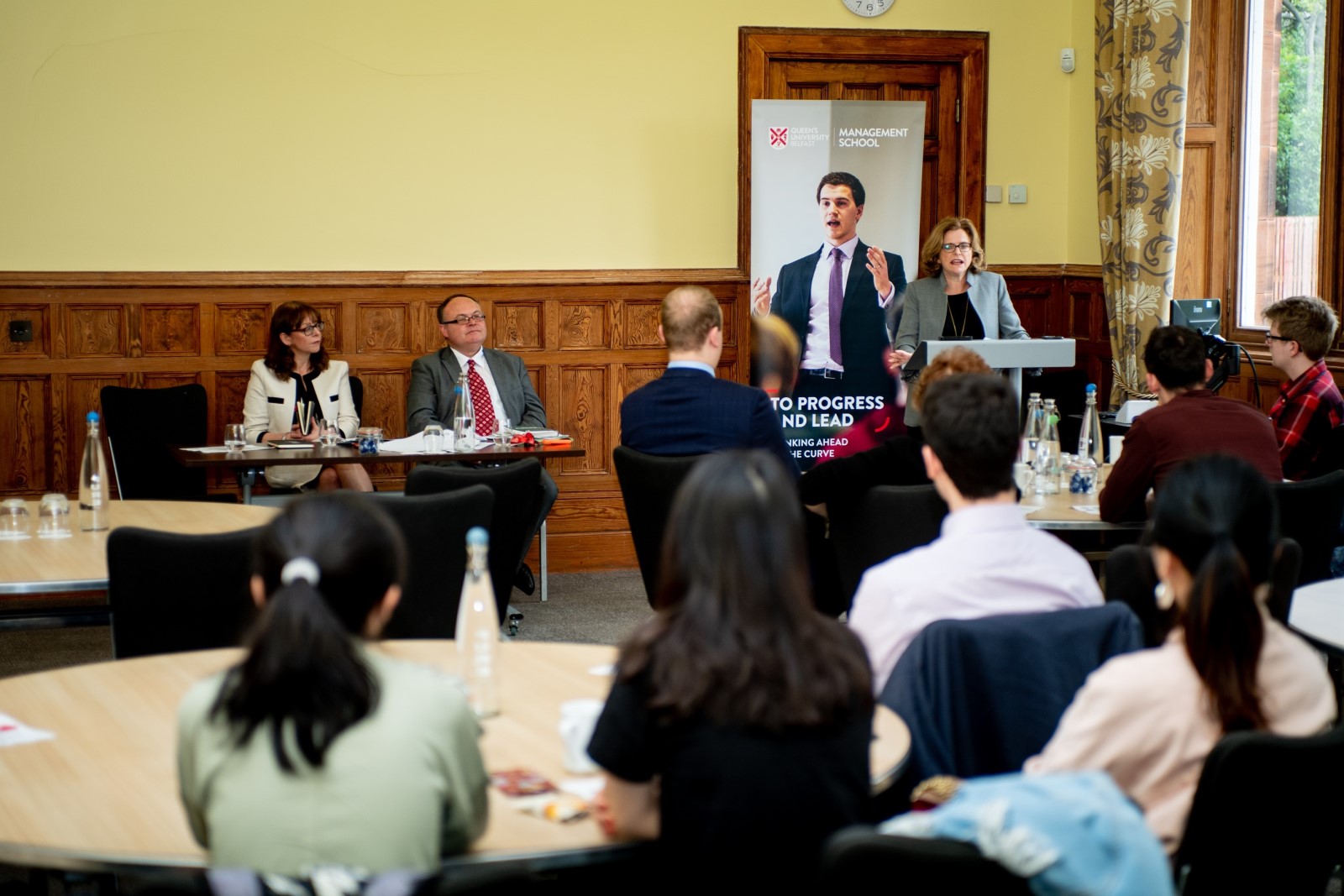 Dr Perry Maxwell (2nd left) introduces Nick Chism (left) to the work of the lab.