Dermot Nesbitt Collection Launched
New collection of political papers made available to researchers, students and public.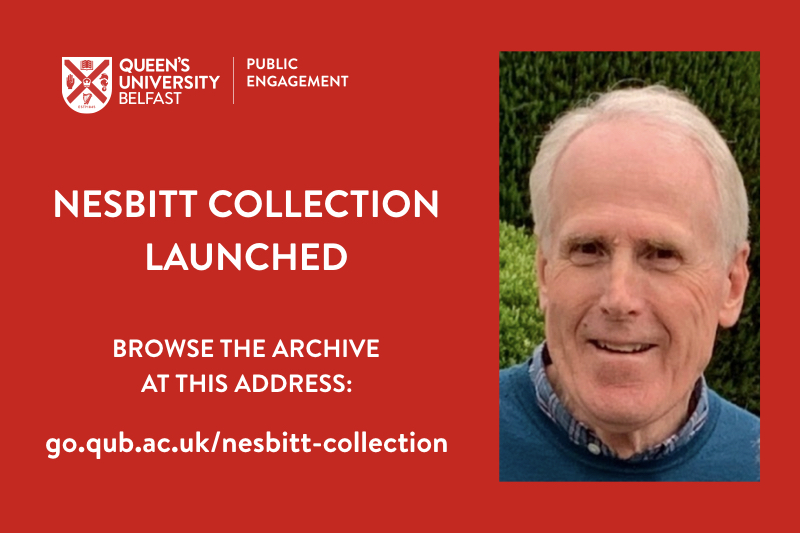 Mr Dermot Nesbitt, a key member of the Ulster Unionist Party's team in the negotiations leading to the Belfast/Good Friday Agreement, has, as an honorary Professor at Queen's, supplied the University with a collection of his papers for a new online archive, launching today.
The papers comprise a booklet, newspaper articles, lectures, and submissions, written between 1995 and 2023. Setting out Mr Nesbitt's analyses of the evolving situation from before the Belfast or Good Friday Agreement through to the present day, the texts cover an extensive range of topics, including UUP policy, the role of human rights, the importance of inclusive dialogue with political opponents, and comparisons with international examples of civil conflict, among other issues.
Mr Alistair Stewart, Acting Director of Civic Engagement and Social Responsibility at the University said: "Queen's is delighted to have been able to work with Professor Nesbitt to collate and make available this important collection of papers. We trust it will be a significant repository for researchers and students of politics, especially the Northern Ireland conflict and peace process. It is fitting that we launch this collection in the immediate aftermath of our Agreement 25 conference, which marked a peace accord to which Mr Nesbitt materially contributed".