Dermot Nesbitt Collection
Articles, lectures and other material written since 1995 by Dermot Nesbitt Honorary Professor at Queen's University Belfast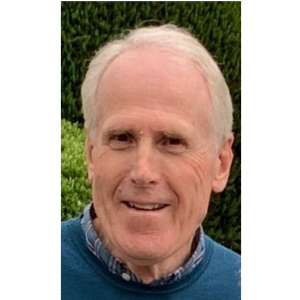 Dermot Nesbitt
Honorary Professor, Queen's University Belfast
Dermot Nesbitt was MLA for South Down from 1998 to 2007 and was a key member of the UUP's team in the negotiations leading to the Belfast/Good Friday Agreement, having been elected to the Northern Ireland Forum (1996–98). He held Ministerial Office during the first Northern Ireland Executive from 1999 to 2002.
Dermot studied and later lectured at Queen's University Belfast. He has been actively involved in public life since 1981: he was a member of Down District Council; a member and in turn Chairman of the South Eastern Education and Library Board; Chairman of the Board of Governors of Stranmillis University College; a member of the Standing Advisory Commission on Human Rights, which advised the Secretary of State for Northern Ireland on human rights; Board member of the Council for Catholic Maintained Schools (CCMS); and member of the Equality Commission for Northern Ireland.
He is viewed as a moderate unionist. For example, in the 1970's he was the late Brian Faulkner's election agent and supported the initial power-sharing Executive in 1974, with Brian Faulkner as its Chief Executive.
---
The material in this collection was written by Dermot Nesbitt between 1995 and today. The collection comprises a booklet published in 1995; articles published in a range of newspapers between 1996 and 2023; lectures given between 1999 and 2004; and submissions to Government and other Committees produced between 1999 and 2022.
Click the titles or follow the links below to download the material.
(December 1995)
The Booklet relates to an assessment of the Ulster Unionist Party's position after its Executive Committee adopted a policy document titled 'Statement of Aims' in November 1995. This policy document followed the election of the Late Lord David Trimble as party leader in September 1995. David Trimble provided the 'Foreword' to the Booklet.
ARTICLES 1 to 12 provide a background view of some issues during the negotiations and Articles 14 to 24 provide a view on issues impacting on the then working of the Stormont Assembly. The remainder reflect a commentary on developing political issues.
A1. Solutions lie with basic rights
(Belfast Telegraph - 19 September 1996)
International Human Rights law provides the basis for progress and should be a key focus in any negotiations. In the context of a wider Europe, our problem is not unique.
A2. Towards greater accountability
(Belfast Telegraph (Business Section) - 18 March 1997)
Political stability and greater accountability is required. Additional to any positive outcome of the negotiations, there should be a better and structured relationship with Westminster
A3. Europe, not South Africa, must guide Labour's thinking
(News Letter - 4 June 1997)
At the heart of international law, regarding accommodating different groups within a state, is that it must be done within the limits of existing borders. There are many examples.
LECTURES resulted from an invitation and, in general, were aimed at providing a perspective post the Belfast/Good Friday Agreement of April 1998. Some were subsequently published by the invitee.
L1. Meath Peace Conference, St Columban's College, Navan
(26 April 1999)
Provides a background to key aspects of the Belfast Agreement by focusing on minority rights, cross-border relationships and the approach to these problems.
L2. Talking to One's Opponents
(Queen's University of Belfast, 29 March 2000)
Consideration in understanding one's opponents is given to such aspects as: meaning of 'minority'; respect; parity of esteem; North-South relationships; and balanced commitments.
L3. Redefining Unionism - A Political Perspective
(Institute for British-Irish Studies, University College Dublin, 4 May 2000)
Issues addressed include, in context: the traditional position of the Ulster Unionist Party; its main changes and the reasons; and any implications for relationships within these islands.