2019 TEDxQueensUniversityBelfast - 'OUTSIDE | IN'
Queens University Belfast hosted its first independently organised TED event on Thursday 23 May 2019.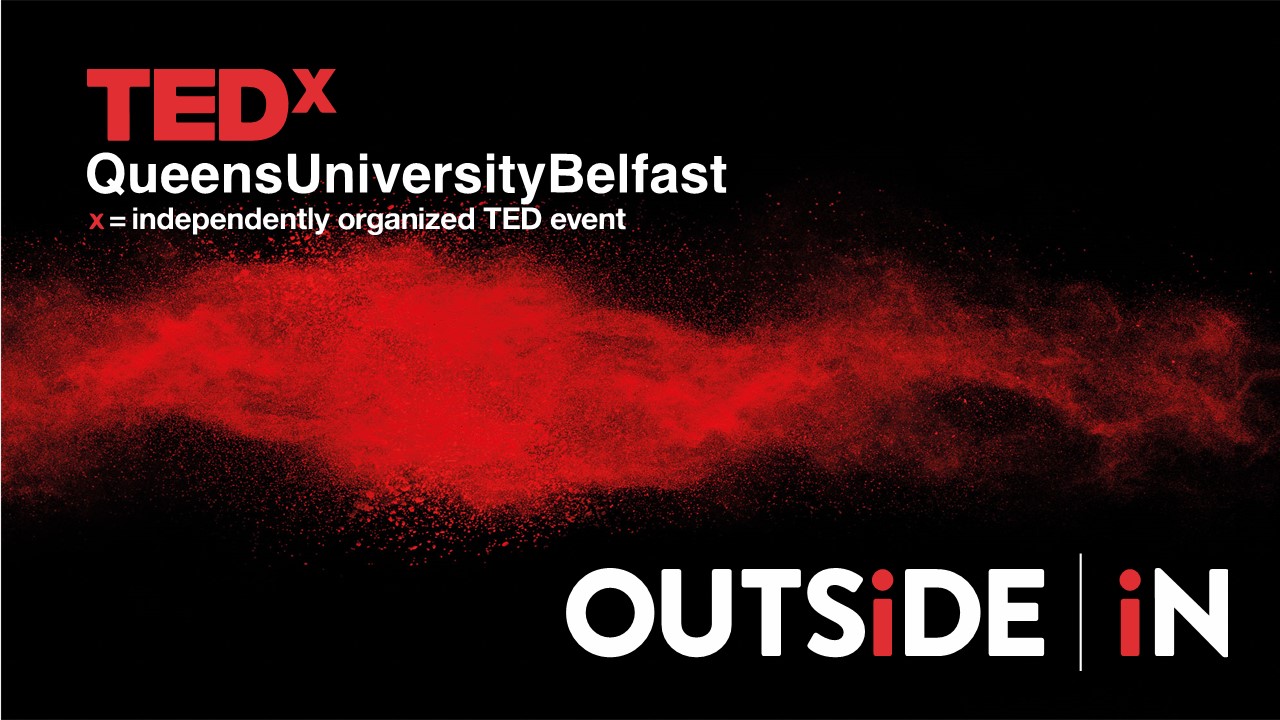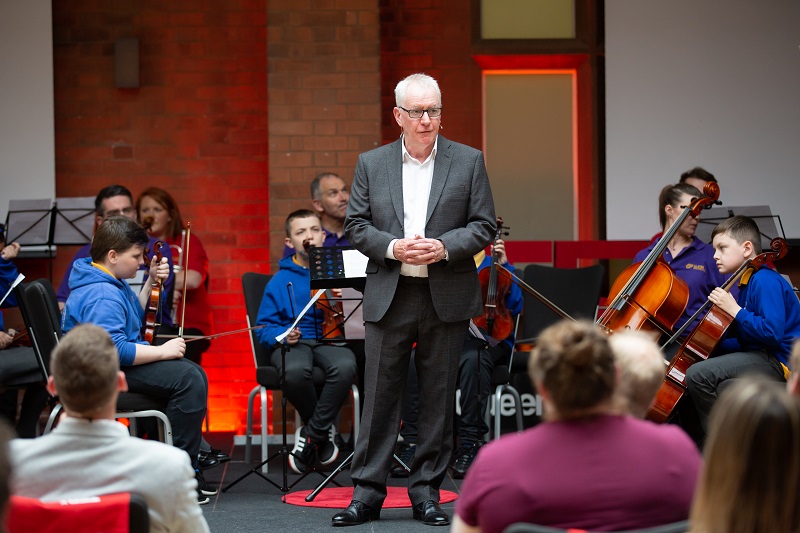 Dr Jackie Redpath
TEDx Talk: 5968 - Transforming a Generation
Long time community worker Dr Jackie Redpath described an on-going process of generational transformation of children and young people in the Shankill community in Belfast, an area ravaged by industrial collapse, large scale redevelopment and Northern Ireland's conflict. The area has declared itself a 'Children and Young People Zone' and is engaged in a 20 year process of coordinated and measured conversations with children, development pathways and sustained support, leading to individual and collective transformational change.
The Shankill area of Belfast has declared itself a 'Children and Young People Zone' and is on a 20 year journey of change to transform the lives of this generation of its children and young people. Numbering 5968, this is now the third generation, over a 50 year period, impacted by the collapse of Belfast's industrial base, compounded by large scale Shankill redevelopment and overlaid by the N.Ireland conflict and its legacy, leaving an entrenched educational deficit, high levels of ill-health and economic inactivity in a population of 23,000.
The Zone is a framework, designed and designated by the community, bringing together a 'coalition of the willing' committed to releasing and realising the potential of this generation in the Shankill. The central spine of the Zone is built on individual conversations with children and young people around the 'story' they want their life to be, jointly designing the pathway to that outcome and then providing sustained support for each child on their journey, one at a time for as long as it takes. This process will lead to a collective outcomes framework effecting the journey of transformation in this generation of children and young people.
Read more
Read less
---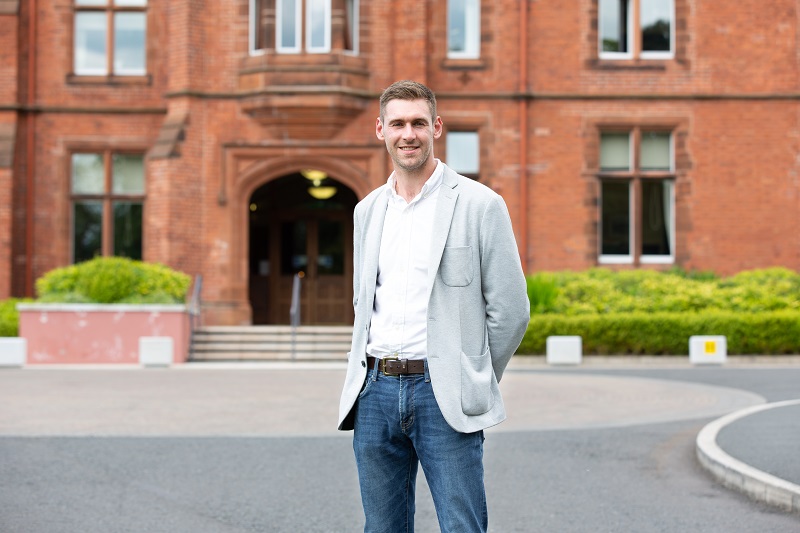 Patrick Brown
TEDx Talk: Can Cash Cure Conflict?
Patrick's talk considers whether giving people money in the form of Universal Basic Income(UBI), an unconditional payment of around £1000GBP a month which would be given to every person, would help resolve violent conflict. This is explored through the example of the Northern Ireland peace process and makes the connection between inequality, crime, deprivation and living in a divided society. It suggested that poverty is the root cause of much of Northern Ireland's continuing post-conflict division and that by wiping out material poverty a UBI could also transform our society and achieve lasting peace.
Patrick is currently a 1st year PhD student at the Senator George J. Mitchell Institute for Global Peace, Security and Justice, and his research is focused on Universal Basic Income (UBI) and whether it could be used as a tool for conflict transformation in post-conflict societies such as Northern Ireland. He is a graduate in Politics from the University of Sheffield and has experience working in international development and local government. He lives in Downpatrick and also runs his own travel company, Politrip, which offers volunteer abroad opportunities on US political campaigns.
Favourite TED Talk
Poverty isn't a lack of character, it's a lack of cash
Describe yourself in three words
Ambitious, outspoken, impatient
Tell us a goal that you have set yourself, that you want to accomplish in the next year
Set up a property investment company
Read more
Read less
---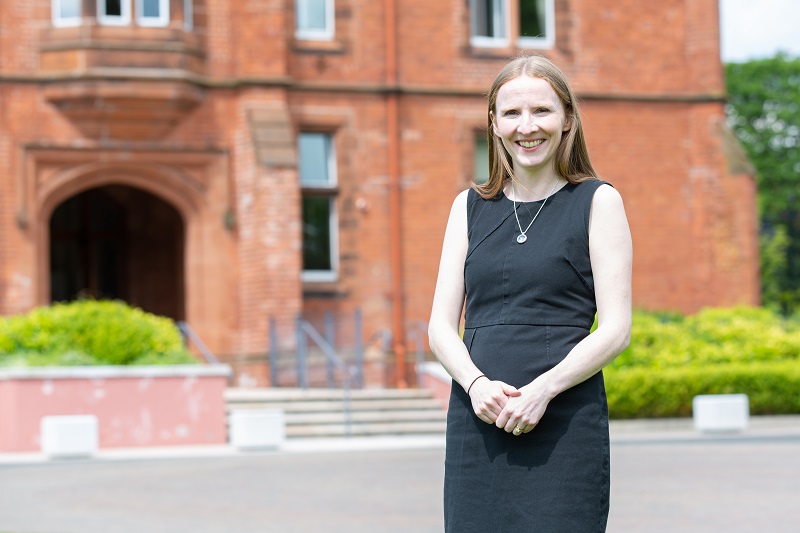 Professor Máire O'Neill
TEDx Talk: Spies and Dolls - The Future of IoT Security
With the rapid proliferation of pervasive electronic devices in our lives, the internet of things (IoT) has become a reality and its influence on our day to day activities is set to further increase with a projected 125 Billion connected devices by 2030. However, this poses serious security and privacy issues as we will no longer have direct control over with whom and what our devices communicate. Counterfeit, hacked, or cloned devices acting on a network are also a significant threat.
Professor O'Neill's talk discusses the insecurity of smart devices and what we need to do to address the issue.
Favourite TED Talk
Too many favourites to choose just one!
Describe yourself in three words
Motivated, determined and resilient
Tell us a goal that you have set yourself, that you want to accomplish in the next year
Give a TED talk!
Read more
Read less
---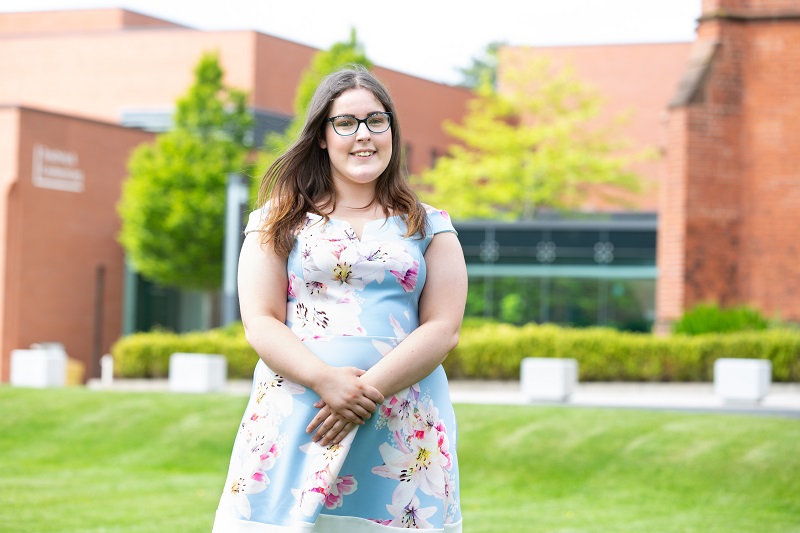 Marlene Trimble
TEDx Talk: Against All Odds
My name is Marlene Trimble, I am a 22 year old BSc Psychology graduate and I am currently employed full time with Mencap.
I had a very unique experience in getting into Queen's University Belfast so I will be detailing myjourney, and ultimately the people who helped me along the way. I am hopeful that my talk will inspire others who may be in a similar position that I was in and will allow them access to the help I received. All odds were against me attending university but I made it.
Favourite TED Talk
The secret of becoming mentally strong
Describe yourself in three words
Fun, passionate and dedicated
Tell us a goal that you have set yourself, that you want to accomplish in the next year
To improve my mental health as much as possible
Read more
Read less
---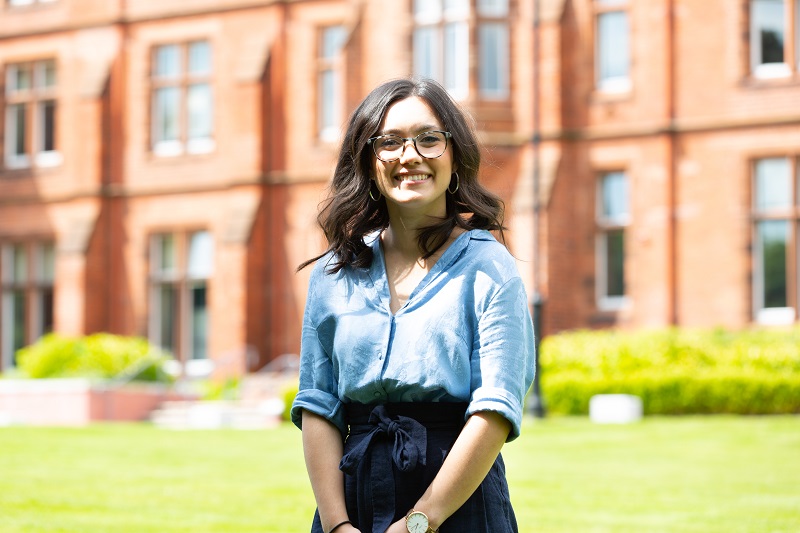 Delfina Bilello
TEDx Talk: What would happen if we were all Narcissists?
What would happen if we were all Narcissists? Right now you're probably worried thinking that if that was the case, we would probably be living in a world in which everybody is only preoccupied about themselves, their own appearance, their own achievements and probably thinking which selfie they are going to post next. But what if I said that this could also have some advantages?
Challenging our stereotypical view of Narcissism and its more pathological manifestation, research suggests that having certain subclinical types of Narcissism might actually be better than having none at all.
Delfina Bilello was born in Argentina and soon moved to Italy where she grew up. Later, she spent her teenage years in Spain until she decided to move to Belfast in order to pursue further education in 2015. She successfully completed her Psychology Degree at Queen's University receiving Top BSc Honours Psychology Student Award. After that, she remained in Belfast where she is currently attending the Psychology of Childhood Adversity master's course.
Whilst her interests have always revolved around child psychopathology, she has recently grown an interest in research around the topics of individual differences and personality and their impact on mental health. Thus, she began exploring the Dark Triad of Personality, namely Psychopathy, Machiavellianism and Narcissism within the InteRRaCt Lab. This emerging field has helped her develop a different perspective on personality, whereby seemingly negative traits can also provide advantages.
Favourite TED Talk
Three words to describe yourself
Creative, Driven and quite Introverted
A goal that you have set yourself, that you want to accomplish next year
For the next year I'm excited to start a PhD focused on Self-Harm and Suicide. This is just part of a broader vision to constantly stepping outside the box and always try new and unconventional routes regardless of how scary these may seem. Starting from my participation in this Ted X talk, despite being quite an introverted person, my goal is to keep working in the field I love and reaching to other people in an effort to raise awareness about issues not often discussed.
Read more
Read less
---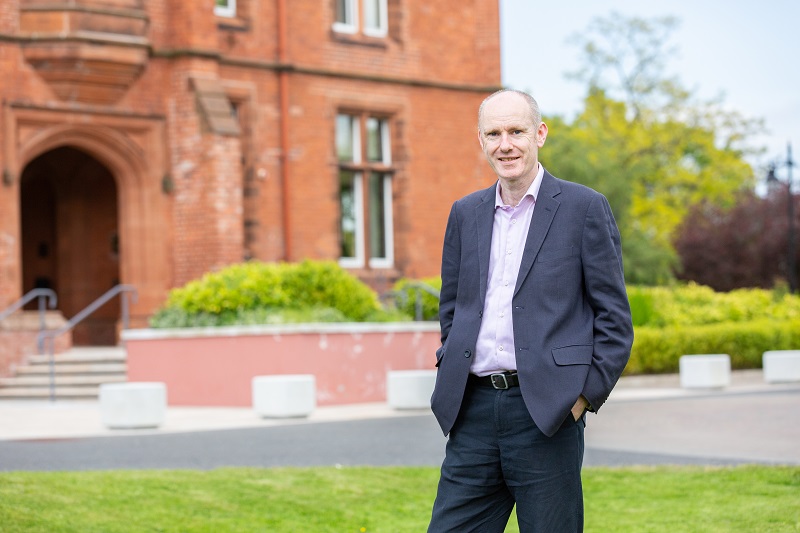 Professor John Garry
TEDx Talk: Democracy = Random + Reason
Random and Reason appear to be opposites. But in combination they provide the answer to the elusive question 'what is a good democratic system?' And, strangely enough, people in Northern Ireland seem to like the idea a Random + Reason based democracy.
John Garry is Professor of Political Behaviour in the School of History, Anthropology, Philosophy and Politics at Queen's University Belfast.
John's research focuses on various aspects of democracy: elections, referendums and citizens' assemblies. He has led numerous academic projects funded by the Economic and Social Research Council and was British Academy Mid-Career Fellow in 2012-13. He was a member of the Expert Advisory Group of the Irish Citizens' Assembly, 2016-18.
My Favourite TED Talk
Describe yourself in three words
Understated, underwhelmed, overpaid
Tell us a goal that you have set yourself, that you want to accomplish in the next year
To scientifically prove that 3-4-3 is the most effective football formation
Read more
Read less
---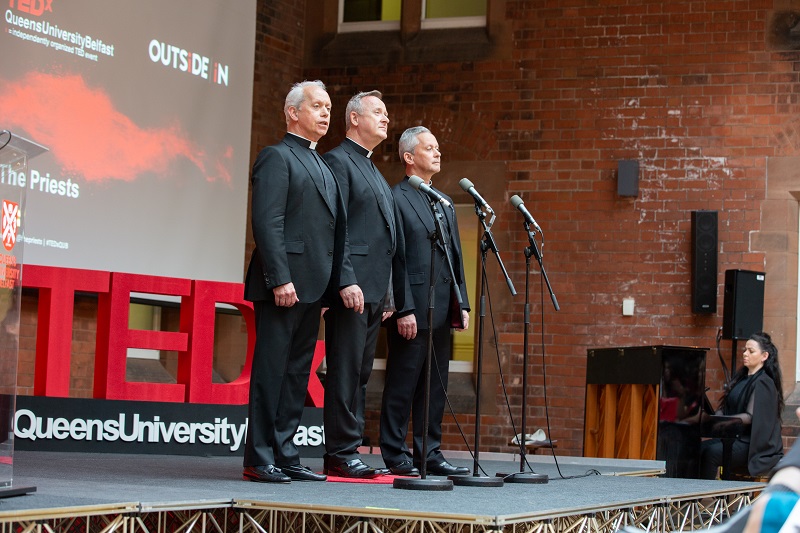 The Priests
Performance by Queen's University Belfast Graduates of the Year 2009
The Priests hit the musical headlines in April 2008 when they signed a £1m record deal with music giant Sony BMG. Fathers Eugene O'Hagan, his brother Martin, and David Delargy, are all Queen's University Belfast graduates and each has a busy parish in the diocese of Down and Connor.
Though their success was overnight, the unlikely trio have actually been singing together for the past 35 years, since they were pupils in St MacNissi's College at Garron Tower, where they were known as 'holy, holy, holy' by their peers.
Father Eugene graduated in Scholastic Philosophy in 1982 and his brother Martin followed three years later in Ancient History, when Father David also qualified in History. Their first album The Priests was recorded in 2008 with the Philharmonic Academy of Rome from St Peter's Basilica in the Vatican and spent 13 weeks at number one. Nominated for the 2009 Classical Album of the Year, it was the fastest debut selling classical album ever. They also topped the charts with their DVD - The Priests, In Concert at Armagh Cathedral - recorded in September 2008.
Read more
Read less
---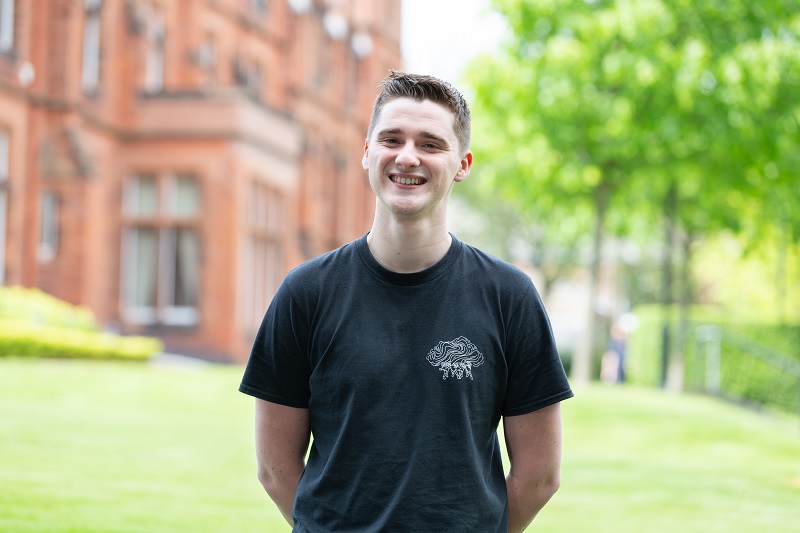 Matthew Thompson
TEDx Talk: Spread Too Thin? 'Deep Not Wide' is the Answer
In Greek mythology, we read stories about sirens: beautiful creatures that entice sailors from deep waters to shallow rocky shores. These tales may be thousands of years old, but they've never been more relevant for us today. Smartphones, social media, emails, notifications, and funny cat videos cry out for our attention 24/7, leaving our attention divided and us feeling spread too thin.
In this talk, student entrepreneur Matthew Thompson shares how a 'Deep Not Wide 'philosophy has helped him trade a chaotic addiction-fuelled schedule for a simple life full of freedom and purpose.
Favourite TED Talk
Growing Up in a Pornified Culture
Describe yourself in three words
Simplicity. Freedom. Purpose.
Tell us a goal that you have set yourself, that you want to accomplish in the next year
To publish an hour-long podcast with someone from Northern Ireland every Monday morning to show people just how amazing this part of the world is.
Read more
Read less
---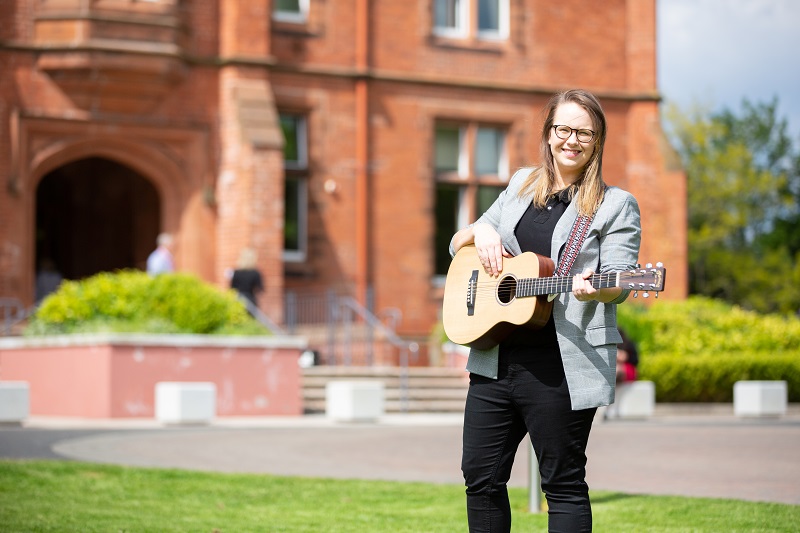 Emer Maguire
TEDx Talk: The Science of Love
Kissing. Flirting. Love. These are some of most fascinating aspects of human life. But what separates the Romeos from the Tinder turn offs? Do we have scientific soulmates? And are looks really that important? Society tells us romance is responsible for relationships. The truth is, it's all down to science; a captivating cocktail of chemistry, genetics, biology and evolution. Join Emer Maguire, international award winning science communicator and BBC radio presenter, as she guides us through the science of love.
Warning: This talk contains scientifically accurate musical comedy.
Favourite TED Talk
I really love Amy Cuddy's TED Talk "Your body language may shape who you are". It's all about how body language impacts how other people see us, and how standing in a confident posture impacts our brain. It's related to something I use all the time in my work. If I feel nervous or I'm going to talk in front of a lot of people I do something called "the superman pose"…and my nerves disappear and my confidence sky rockets. Look it up, it works.
Describe yourself in three words
Witty, driven and charismatic (or so I'm told)
Tell us a goal that you have set yourself, that you want to accomplish in the next year
I'm currently working on a few different podcasts. In the next year I want to release at least two of them
Read more
Read less
---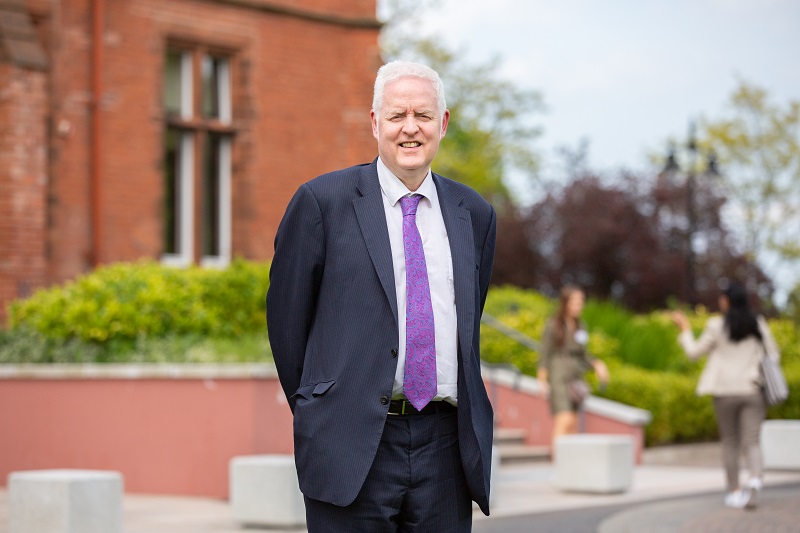 Professor Mark Lawler
TEDx Talk: Tackling Cancer Inequalities: The Time to Act is NOW!
Mark will take you on an emotive, exciting and inspiring voyage, telling you how a coalition of patients and healthcare professionals came together to identify inequalities that cancer patients face every single day of their lives and how they addressed these disparities to improve the health and well being of the citizens of Europe. This innovative work led to the development of the European Cancer Patients's Bill of Rights (BoR), which Mark launched with patient groups and fellow healthcare professionals in the European Parliament in Strasbourg on World Cancer Day. Mark will highlight some examples of the impact that the BoR has had for both citizens and cancer patients across Europe, culminating in the prestigious 2018 European Health Award.
Favourite TED Talk
I have two, one by Paddy Johnston, former Vice Chancellor and my friend and colleague who sadly passed away suddenly in 2017 and a second by Francoise Meunier, another friend, colleague and former Director General of the European Organisation for the Research and Treatment of Cancer
Describe yourself in three words
Listener; inspirer; communicator
Tell us a goal that you have set yourself, that you want to accomplish in the next year
Be healthier
Read more
Read less
---
Entertainment
There will also be entertainment slots built into TEDxQueensUniversityBelfast.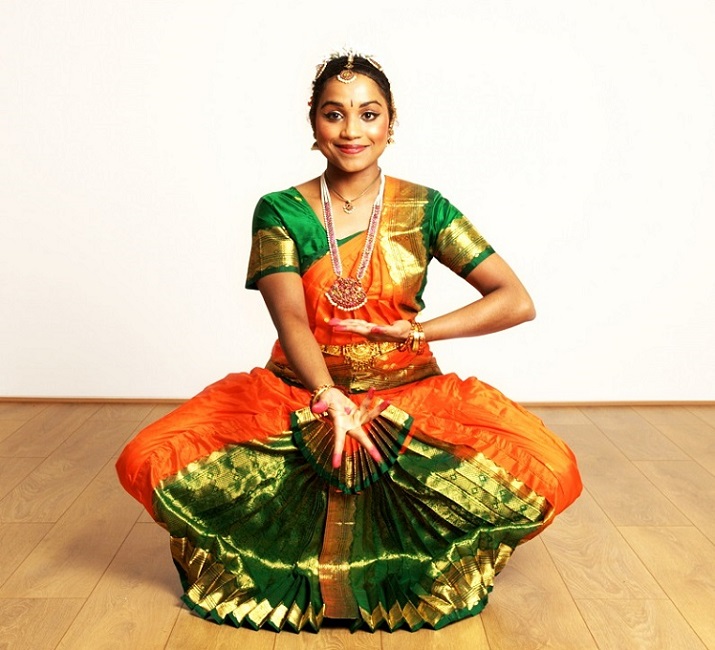 Manisha Natarajan
Entertainment: Bharatanatyam Classical Dance
Manisha, a 4th year medical student at Queen's University Belfast, has been learning, teaching, and performing Bharatanatyam for almost 2 decades under the guidance of Guru Sri Prakash Yadagudde of the Bharatiya Vidya Bhavan in London. Since moving to Belfast for her medical studies at Queen's University, she has performed throughout the city and held workshops in Indian Classical Dance.
Bharatanatyam is a beautiful and precise South Indian classical dance form which intricately combines energetic physical movement with drama to portray stories from Indian folklore and Hindu mythology.
This is a piece in Rag Purvi Kalyani in praise of Lord Shiva, the Lord of dance. Sri Padmacharan's poetic lyrics describe Shiva dancing at twilight, accompanied musically by his wife, Parvati and his son, Ganapathi, on symbols (who initially plays the wrong beat and is corrected by his mother). A devotee of Lord Shiva hears his powerful footwork, echoing as if the mountains were falling and, on seeing him, she says it was as if time itself had stopped to watch Shiva dance.
---