The Lundy Model of child participation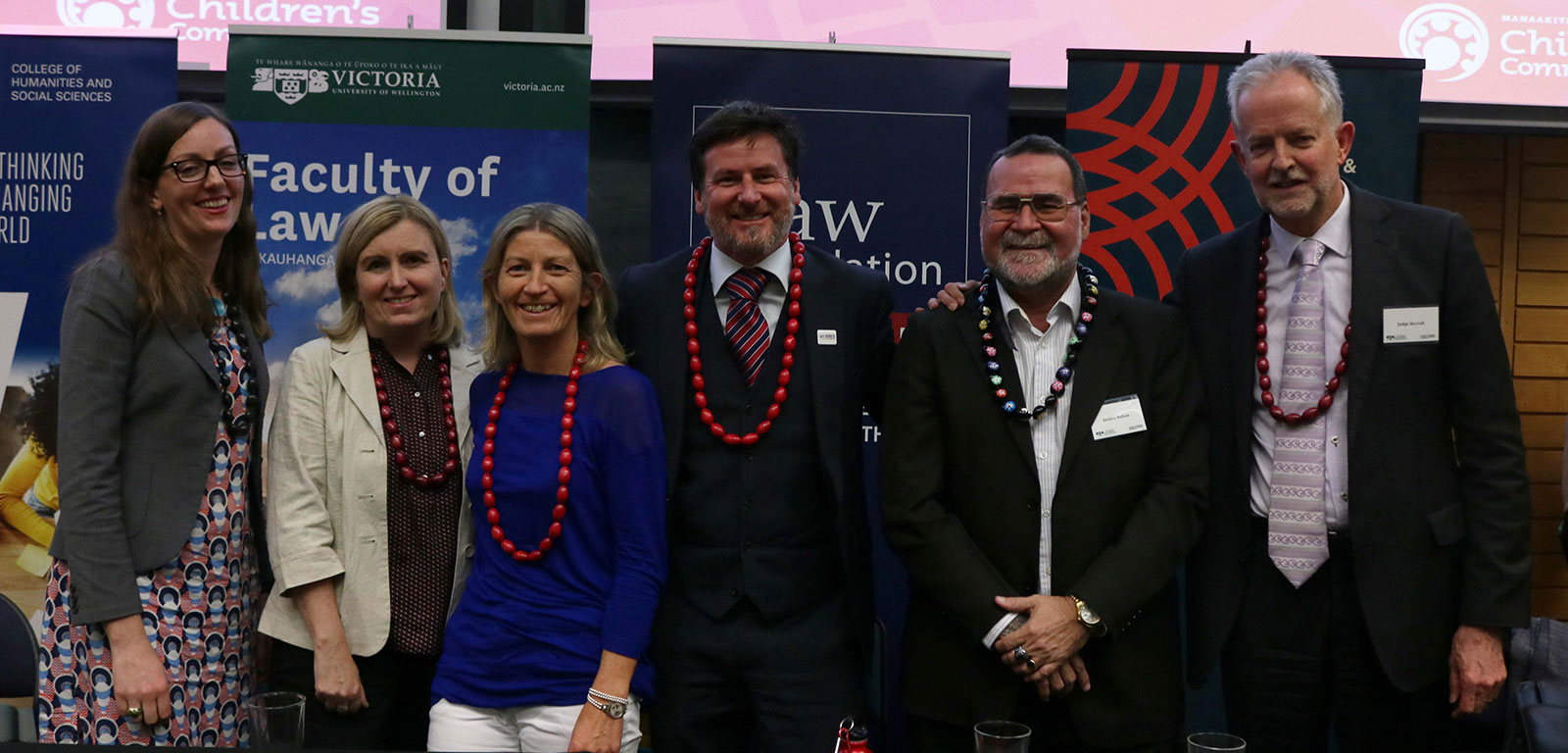 SSESW academic Professor Laura Lundy (second left) was in New Zealand recently in a trip organised by Professor Nessa Lynch of Victoria University of Wellington and funded by the Law Foundation for New Zealand. With fellow children's rights experts Professor Ursula Kilkelly (University College Cork, third left), Bruce Adamson (Scottish Children's Commissioner) and Justice Clarence Nelson (Supreme Court of Samoa and member of the UN Committee on the Rights of the Child,) she is pictured receiving a warm Pasifika welcome (photo courtesy of Office of the Children's Commissioner, New Zealand).
Laura was one of the keynotes in a two-day symposium at Victoria University to mark the 30th anniversary of the UN Convention on the Rights of the Child (UNCRC). She also presented at a seminar for civil society on Making Child Rights Real in Aotearoa; discussed her understanding of a child rights approach with staff in the Children's Commissioner's office; took part in a roundtable conversation with Pasifika lawyers on child law and culture; and carried out training on 'The Lundy Model' of child participation for over 60 staff at Oranga Tamariki (the Department of Children) who use the model in its work. While she was there, Laura appeared on 'The Nation', a New Zealand news show, where she accompanied the country's Children's Commissioner in a discussion about ensuring implementation in New Zealand of the UNCRC, for Maori children in particular. The trip concluded with a reception at the Wellington Club, hosted by the Irish Embassy, to mark the input of Professors Lundy and Kilkelly to the events in Wellington.
Reflecting on the trip, Laura said: 'It was a privilege to be invited to New Zealand/Aotearoa, where the Lundy model of participation is used so widely, to share my research and understanding of children's rights and participation and to learn about their efforts and challenges in delivering children's rights in a way that is culturally appropriate and acceptable'. Laura returns to New Zealand in February 2020 as a visiting professor at Massey University where she serves on the board of the Equity in Education initiative.