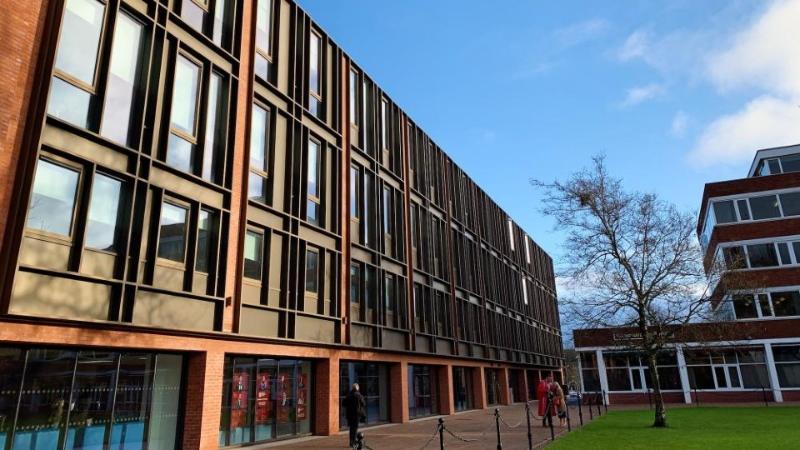 Peter Froggatt Centre, room 02.018
---
Centre for Language Education Research Seminar
School of Social Sciences, Education and Social Work, Queen's University Belfast
Title: Mapping school-level language policies across multilingual secondary schools in England: an ecology of English, modern languages and community languages policies
Please register here.
Abstract:
Language plays a crucial role in education; it is the means through which students access content knowledge across the entire curriculum and the medium through which they express themselves, negotiate understanding and are assessed in most subjects studied. Yet, while issues of language are undoubtedly relevant to all teachers, school-level language policies, which aim to provide explicit guidance underpinned by a clear set of principles, are too often conspicuous by their absence in the context of England. Where such policies do exist, they are frequently fragmented and underpinned by monolingual ideologies which do not reflect the linguistic diversity of schools today. This presentation, therefore, draws on data from a British Academy funded study which explored the provision of school-level language policies from a representative sample of secondary schools in England (n=998). Where such policies existed, a systematic analysis was conducted to identify the particular practices and underlying monolingual and/or multilingual ideologies reflected in and promoted by these policies. This focused on references to English (both as a curriculum subject and as an additional language), modern languages in the curriculum (i.e. as timetabled subjects) and other languages represented in the school such as community languages. A particular focus of the analysis was on points of intersection and divergence between policies relating to these different dimensions of language. The findings presented will provide insights into the prevalence and focus of existing school-level language policies and will shed light on the often fragmented way in which languages are conceptualised within policies. This evidence constitutes a vital first step in creating research-informed guidance for schools on how to develop a cohesive, contextually-appropriate language policy to support students' language development and learning across the curriculum.
Speaker:
Dr Karen Forbes is an Associate Professor in Second Language Education at the Faculty of Education, University of Cambridge. She currently teaches and supervises on a range of courses in the Faculty of Education at undergraduate, masters and doctoral level and is a member of the Second Language Education research group. Karen's current research interests include school language policies, language learning strategies, and multilingualism and identity.
Department

School of Social Sciences, Education and Social Work