Speakers: Dr. Michelle Benegas and Dr Amy O'Connor Stolpestad, Hamline University, Minnesota, USA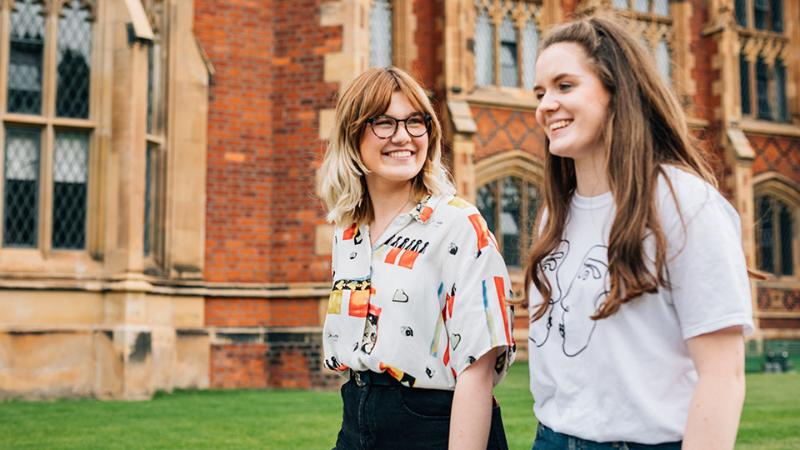 Lanyon Building, Queen's University Belfast
---
Abstract
Minnesota is unique for its 10,000 lakes, cold winters, and the highest number of refugees per capita in the United States. When confronted with these changing demographics, coupled with a lack of preparation for teachers to adequately meet the needs of multilingual learners, experts at Hamline University sought a solution. Funded by the US Department of Education, the ELM (English Learners in the Mainstream) Project was designed to harness existing English language teacher expertise and prepare them to coach general education colleagues to ensure English learners' academic success. During the 6 year duration of the grant, over 400 ELM coaches were trained. This presentation will describe the teacher leadership model, findings, and how the model will grow beyond the grant's funding period.
Speaker bio
Michelle Benegas, Ph.D., is an associate professor at Hamline University. In her work with teachers and schools, she promotes a model in which ESL teachers serve as site-based experts and coaches to their colleagues. Her research interests include ESL teacher leadership, anti-racist language education, and systemic approaches to improving services for multilingual learners.
Amy O'Connor Stolpestad, EdD, currently serves as the director of The ELM Project at Hamline University and consults with local, regional, state, and higher education institutions. Stolpestad is a Minnesota licensed K-12 ESL teacher and experienced teacher educator. Her research interests include teacher leadership, instructional coaching, teacher identity, and organizational change management.
You can register for the event via this link: https://tinyurl.com/435f3kpj