Interested in knowing more about language education for migrants, refugees and asylum seekers?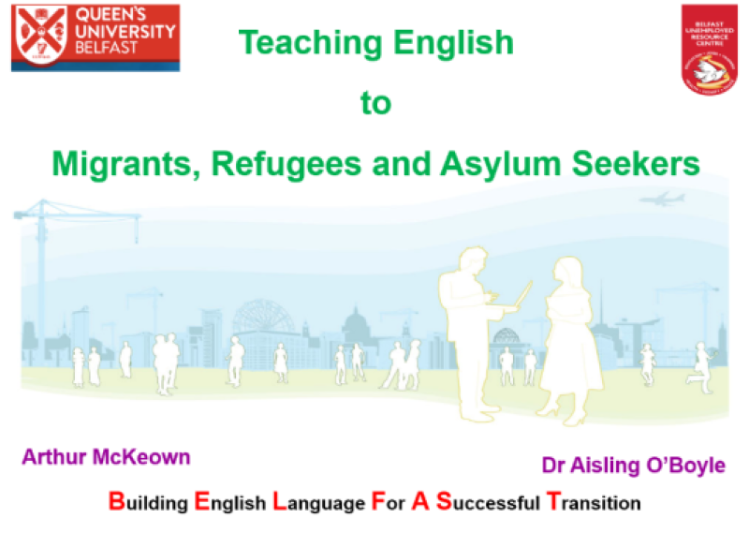 Join ESOL Champion Arthur McKeown and our Centre Director Dr Aisling O'Boyle on a short course offered through the Open Learning Programme.
In 2020, author and educator, Arthur McKeown was awarded the IATEFL ESOL Champion in recognition of his work in ESOL in NI and beyond. Read more here.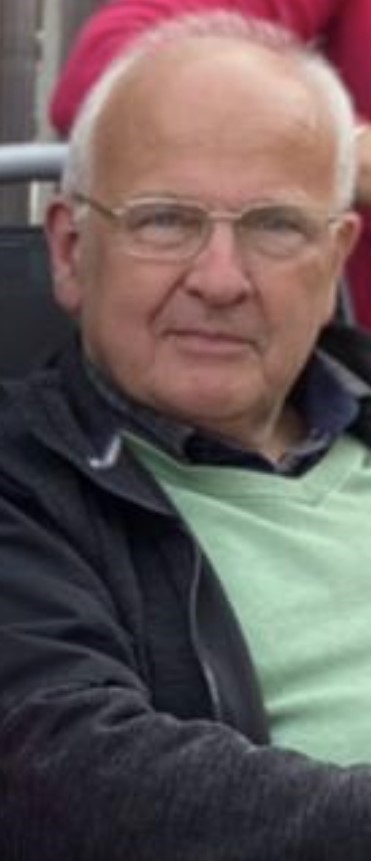 This short course is one way of becoming more familiar with the contexts of migration and language learning, the needs of language learners, and how to provide support for language learning in community and volunteer settings. It has run a number of times since 2018 introducing scores of participants to a better understanding of language education in community contexts and connecting people with community organizations.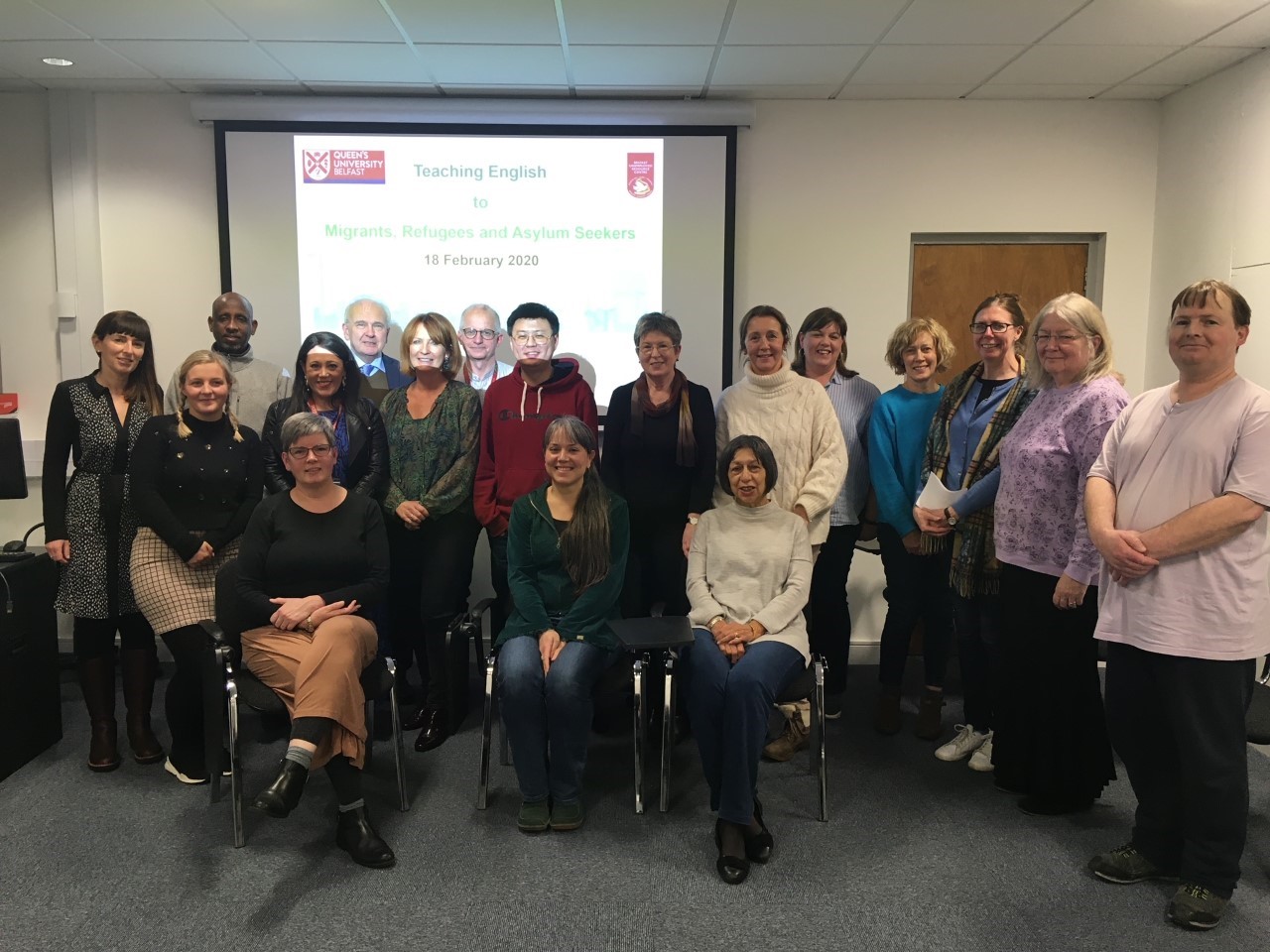 Class of February 2020
Guest panelists on the course have included Margaret McNulty, Embrace NI Suleiman Abdulahi, Founder and Director of HAPPANI Claudia Belloni, BURC and Edie Shillue who offers an Open Learning Course on providing practical knowledge of resettlement and asylum processes in the UK and NI. Click here for more information
To sign up for this short course which runs over 5 weeks and other education courses on related topics such as: "Understanding Refugee Resettlement and Asylum" and "The Intercultural School" click here