Workshop sponsored by PSA SG Ethnopolitics, IPSA RC14 Politics and Ethnicity and Brussels School of International Studies, University of Kent, in Brussels, 15-16 November 2018.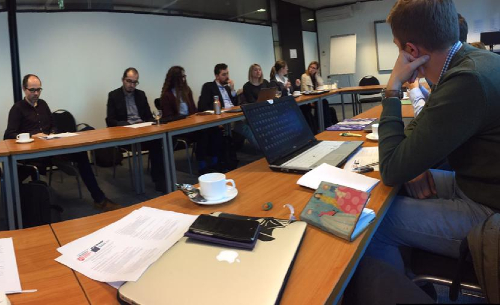 November 15, 2018 - November 16, 2018
University of Kent, in Brussels
---
Whose identity counts for political participation after protracted identity-based conflict? What are the consequences for those identity groups not explicitly included in any institutional dispensation? How do such groups navigate the new post-conflict institutional terrain?
This 6th Annual Conference of the PSA SG Ethnopolitics will query the impact of ethicized political representation on participation in divided societies. We invite contributions that examine participation and representation of groups whose concerns, issues and priorities are not taken up in the either the process of adopting new political institutions or in the implementation of those arrangements. While most studies of divided societies focus on relations between the groups that represent the dominant cleavage in society, we welcome contributions that examine the impact of postconflict institutions on groups not explicitly accommodated in democratic political institutional setting. We invite paper proposals that address the normative, empirical, and conceptual challenges confronting participation and representation in Divided Societies.
We seek to bring together scholars concerned with this question from a range of perspectives, disciplines and fields, including but not limited to: democracy in divided societies, conflict resolution, democratization, post-conflict state building, political settlements, ethnic politics, gender, nationalism and national identity, migration and equality and diversity studies.
Key questions addressed in the conference will be:
· How do minority groups experience ethnicised institutions?
· What opportunities and constraints do these groups encounter in such settings?
· How can power-sharing institutions better accommodate these collectives?
· What strategies do non-dominant actors use to mobilise within these political structures?
We welcome contributions which address these core themes and questions from a variety of perspectives, including theoretical and empirical papers and encourage applications to a wide range of international cases studies, both single case and comparative. By drawing together relevant expertise and ideas from across the world, this event aims to provide a timely forum for the discussion of equality and inclusion in divided societies and ultimately move this debate forward.
For more details see here https://sites.google.com/site/eaidilemma/brussels-2018