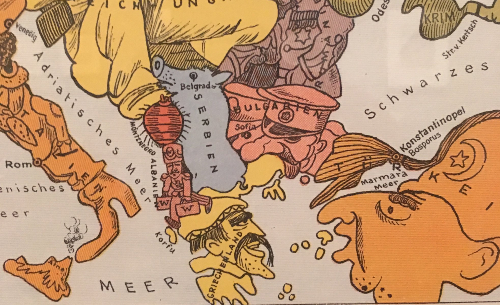 Queen's University Belfast
---
School of Politics, International Studies and Philosophy and the Centre for the Study of Ethnic Conflict held a one day workshop on Monday, June 10 2013
Presentations included:
Zsuzsa Csergö (ASN President, Queen's U, Canada), "Politics versus Institutions: Ethno-cultural contestations in Central and Eastern Europe"
Ada-Charlotte Regelmann (QUB) "Ambiguous signals: EU minority policy and minority participation in CEE"
Laura Wise (MA programme Comparative Ethnic Conflict, PISP QUB), "It takes three to tango: re-examining ethnic bargaining in rump Yugoslavia"
Licia Cianetti (UCL SSEES), "Non-citizens' voting rights and minority representation in Estonia and Latvia"
Timofey Agarin (QUB), "If the kids are united: Why European Framework for Romani inclusion wouldn't work?"
The workshop is a one day event availing of the newly elected President of the Association for the Study of Nationalities travelling to Belfast and will be used to strengthen sets of existing cooperation triads: between The Centre for the Study of Ethnic Conflict (QUB), Political Studies at Queen's University Canada and UCL School of Slavonic and East European Studies (Agarin & Regelmann/ Csergö/ Canetti); among scholars working on EU impact on society integration (Regelmann/ Csergö/ Canetti), and impact of the EU on Baltic States' democratisation (Agarin/Regelmann/Canetti). The idea of the workshop is largely to exchange ideas on changes in state-society, particularly minority relations in the CEE within the EU framework. Each of participants focused on different aspects of this theme, presented their work in progress.