The Centre for Ethnic Conflicts at HAPP is excited to host the colloquium by the IPSA RC14 Politics and Ethnicity and RC 43 Politics and Religion in hybrid format on May 31-June 2 2023.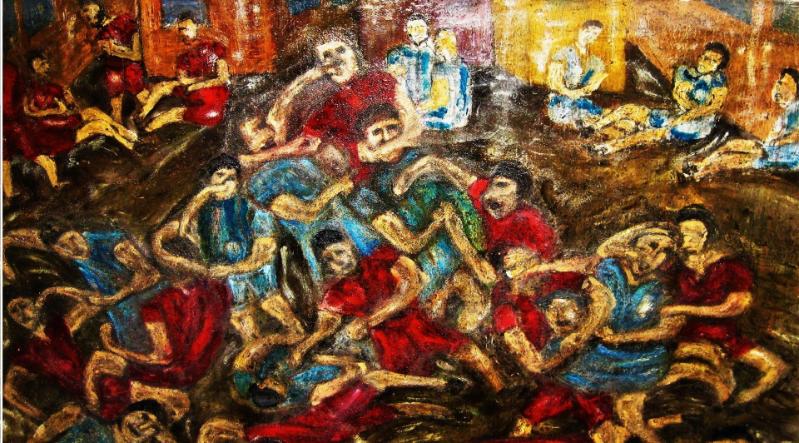 May 31, 2023 - June 2, 2023
---
View the original event page at this link.

The late Anthony D. Smith once suggested that the 'nation' was a 'sacred communion of the people, devoted to the cult of authenticity and the ideals of national autonomy, unity and identity in a historic homeland' (A.D. Smith 2003: 254). This colloquium held against the background of the unfolding conflict in Ukraine, seeks to examine the role played by the reference to community with shared heritage and beliefs in preparing the grounds for intergroup conflict. The three day colloquium brings contributions engaging with references to religious symbolism, heritage and legacies as mechanisms for political mobilisation, state building and intergroup conflict and its resolution.
Given the location, we particularly welcome proposals that reflect upon the reference to religious (dis-)unity in the process of state partition, on the island of Ireland as well as in South Asia, the Balkans and elsewhere. We would also welcome contributions dealing with the role of religion in the evolving conflict in the East of Europe in temporal and cross-regional comparison. Particularly welcome are proposals using a comparative approach to the role of group-relevant identities (religion, language, ethnicity) in management of diverse populations in different parts of the world.
In the past, IPSA RC colloquia featured plenary discussions, book panels, workshops for early career scholars alongside Individual paper contributions and/or panels that engage empirically, conceptually and normatively in area falling under the call. We aim to feature the best of contemporary research on the role of religion and ethnicity in conflict and conflict resolution, including new research by established academics as well as by early career scholars.
The final deadline for the electronic submission of paper and panel proposals is 15 February 2023. Notices of acceptance will be sent out the week of 27 February 2023. Proposals should be submitted online at: https://form.jotform.com/220863996860369