LAUNCH OF THE COVID-19 PANDEMIC LOCKDOWN SURVEY
Results to the COVID-19 Pandemic Survey will be announced soon!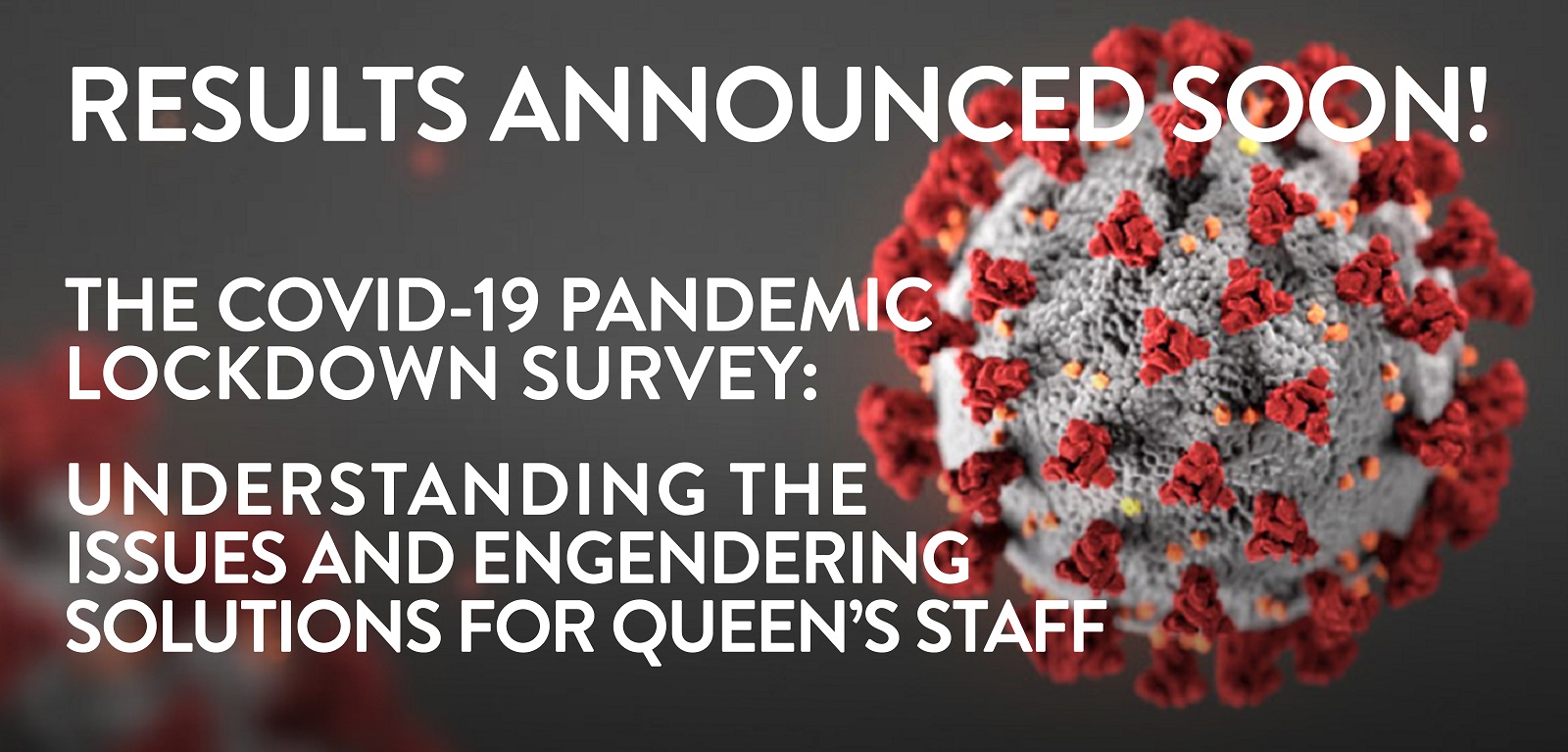 Queen's Gender Initiative, Dr Ioana Latu (School of Psychology) and Organisational Development (People and Culture) launched the COVID-19 Pandemic Survey on 23 September 2020.
Our goal is to understand how the COVID-19 pandemic lockdown has affected Queen's Staff. We sought your feedback on issues you have faced during the pandemic and hope to propose recommendations and solutions to the University Executive Board.
Full details on the survey including FAQs can be found on the Engendering Solutions Project webpage