QGI APPOINTS NEW PROJECT MANAGER FOR REC
We are delighted to welcome Lauren Gallagher to the team as the new Project Manager for the Race Equality Charter at Queen's University Belfast. Continue reading to find out more about Lauren.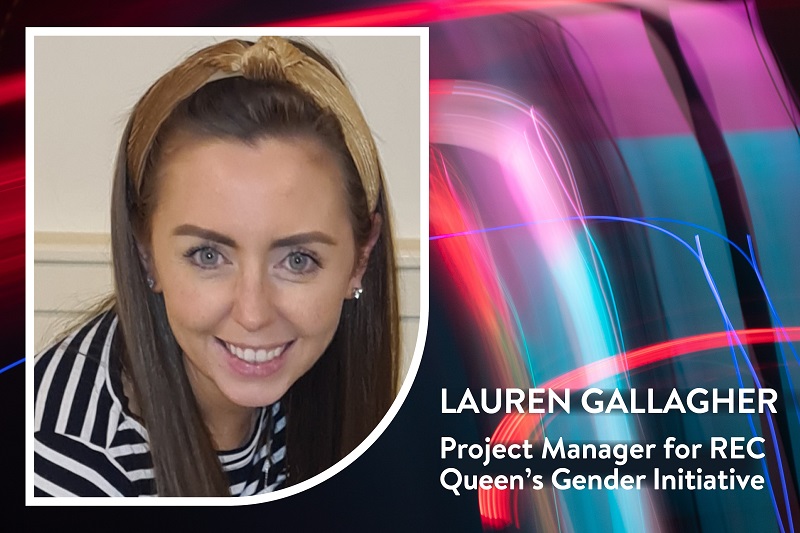 On 1 September 2021, the QGI team appointed Lauren Gallagher as the new Project Manager for the Race Equality Charter.
Lauren joined Queen's from Serco Group, where she was Head of Diversity & Inclusion, and supported the business in introducing the Race at Work Charter in their UK division. Before that, she gained most of her experience in race equality at Post Office Ltd where, as Diversity & Inclusion Manager, she lead on the work to help the business became one of the first signatories to the Race at Work Charter in 2018 and take action on the five core commitments. In both roles, she played a key role in supporting colleagues to set up impactful staff network groups and gain the traction and leadership buy in needed to effect real change in the business.
The REC Project Manager role is one that will work collaboratively with staff and students from across the University to harness the skills and experience needed to make real progress in the racial equity space, as well as collating pockets of great work that is being done and sharing that more broadly. The role will also focus on ensuring that the work we are doing across the University on racial equity aligns with the principles of REC and that we capture what we are doing effectively so that, over time, we can demonstrate to Advance HE the progress we are making in an award submission.