Celebrating the Chinese New Year
Queen's welcomed the Chinese Year of the Monkey with a series of events organised by the Language Centre at Queen's.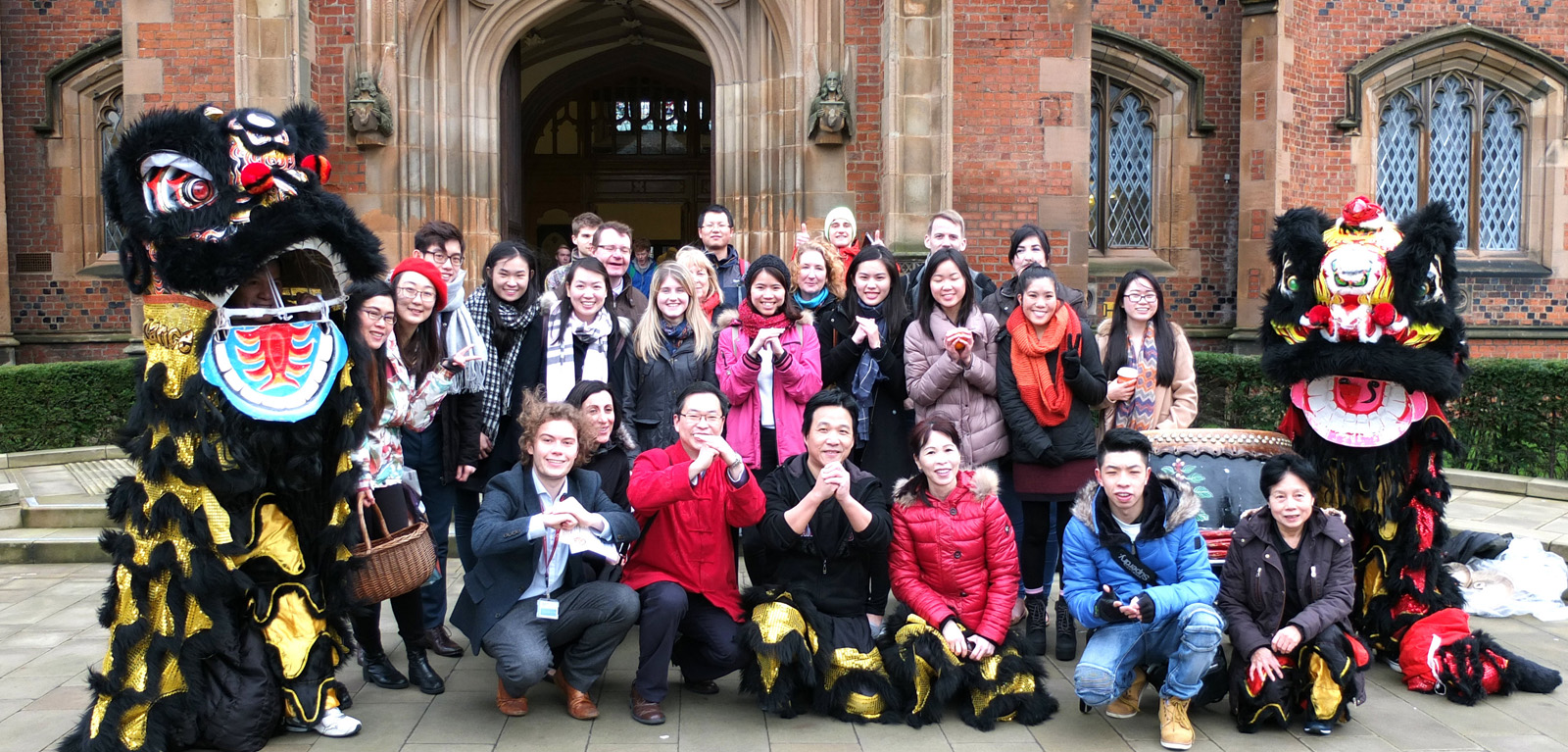 One of the highlights of the celebrations was a Lion Dance display and procession from the Lanyon Building to the McClay Library. Mandarin oranges were given to staff and students, which symbolises a blessing of good fortune in the New Year.
Other events included a Chinese lunch in the Great Hall where over 100 staff members and students were treated to a Chinese Taiji performance, complete with a fan and sword demonstration, and accompanied by traditional Erhu music, performed by two Chinese students at Queen's. A series of Chinese cultural workshops also took place which explored various aspects of Chinese culture, from martial arts to calligraphy and painting.
Dr Liang Wang from the Language Centre said: "There are international students and staff at Queen's from more than 80 countries. With an increasing number of Chinese students enrolling at Queen's and a growing range of new academic relationships and research collaborations between Queen's and Chinese partner institutions, these celebrations provide a festive platform to celebrate an increasingly multicultural University.
For those of you who missed out, we hope to see you all next year to see off the Year of the Monkey and welcome the Year of the Rooster!."