Institute for Global Food Security Director joins Oxford Farming Conference board
Professor Nigel Scollan is one of three new directors appointed to The Oxford Farming Conference board (OFC) in January 2017.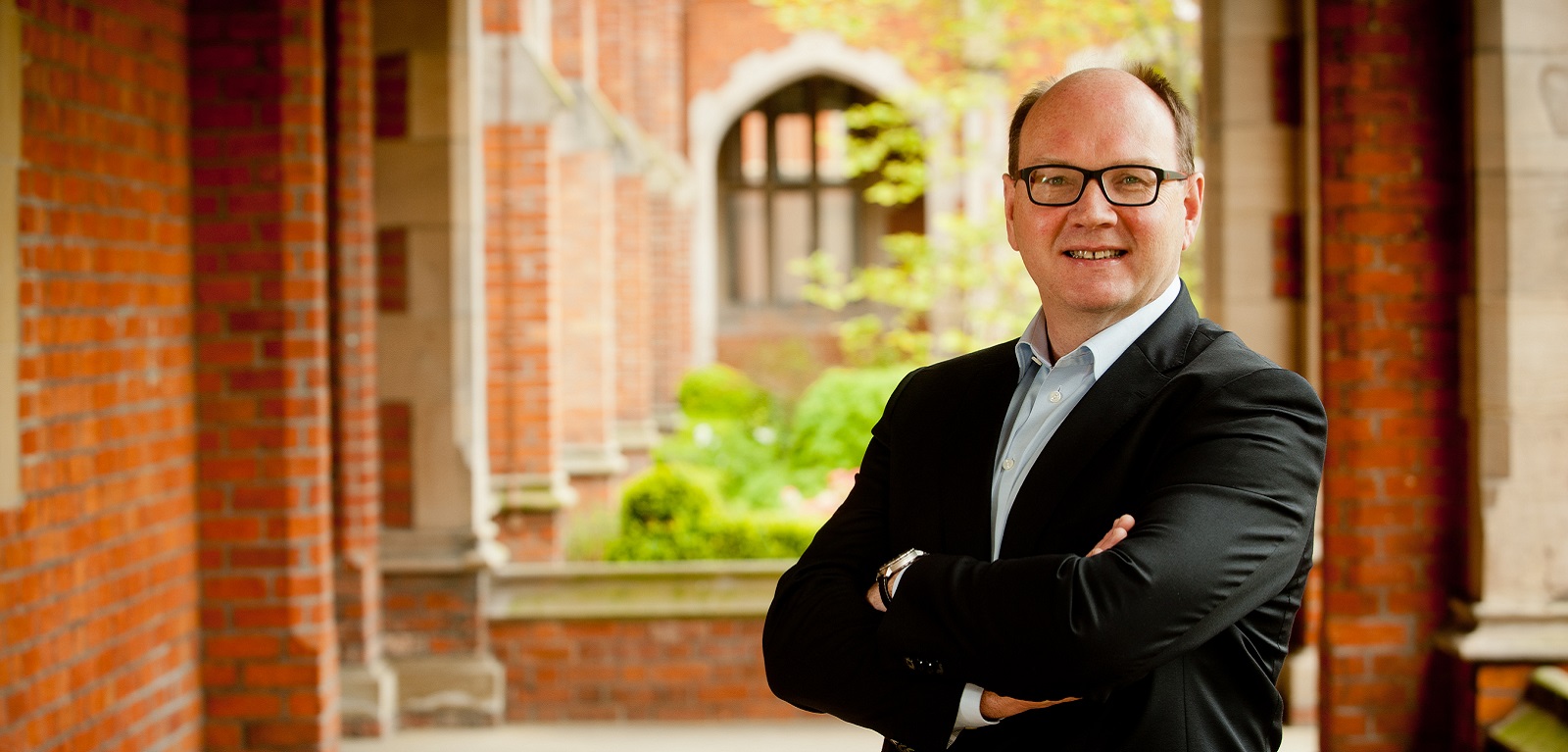 Nigel joins the OFC alongside farmer Matthew Naylor and journalist Anna Hill, all of whom will be appointed for a three-year term until January 2020.
Stretching back over 70 years, the Oxford Farming Conference probes some of the fundamental issues facing the British farming industry. Oxford's speakers are of the highest calibre, from Royalty to agribusiness leaders and from international politicians to entrepreneurial young farmers. The Oxford Farming Conference is not just a two-day conference: it is a charity with a reach beyond its focal point in early January. The OFC's charitable and educational remit has expanded beyond encouraging scholars and young people to attend The Oxford Farming Conference to including young farmers in the Oxford Union Debate and a strong presence at the Cereals Event.

Commenting on the appointments, OFC's 2017 Chairman, Martin Davies, said: "Our new directors have a wealth of experience and very strong networks across a wide range of farming and scientific sectors. We were looking for directors who have passion, competence and a deep understanding of the agri-food sector – and we certainly have that in the new team." Nigel, Anna and Matthew will take up their three-year directorships at the OFC's 2017 AGM on 3 January.
A world-leading expert in animal agriculture and associated supply chains, Nigel commenced his post as Director of the Institute for Global Food Security at Queen's in August 2016. Nigel graduated in animal science from the University of Edinburgh and conducted his PhD, also at Edinburgh. He then undertook a two-year postdoctoral at University of Guelph. In 1993, he took up a research scientist position at Institute of Grassland and Environmental Research (IGER). In 2008, IGER merged into Abersytwyth University as part of the Institute of Biological Environmental and Rural Sciences (IBERS) to form one of the largest groups of academics and support staff in the UK focusing on plant, animal, environment and land based sciences. Nigel held a number of senior management positions in IGER and IBERS. Most recently, he was Waitrose Professor of Sustainable Agriculture and Director of Enterprise at IBERS.

The next Oxford Farming Conference will be held from 3 – 5 January 2017. For more details, visit: www.ofc.org.uk.



Media
Media inquiries to Michelle Cassidy (Thu-Fri) or Anne-Marie Clarke (Mon-Wed) at Queen's University Communications Office T; +44 (0)28 9097 5310 E: comms.officer@qub.ac.uk