Queen's launches new Trans Equality Policy
As part of its commitment to equality and diversity, the University recently launched a new Trans Equality Policy.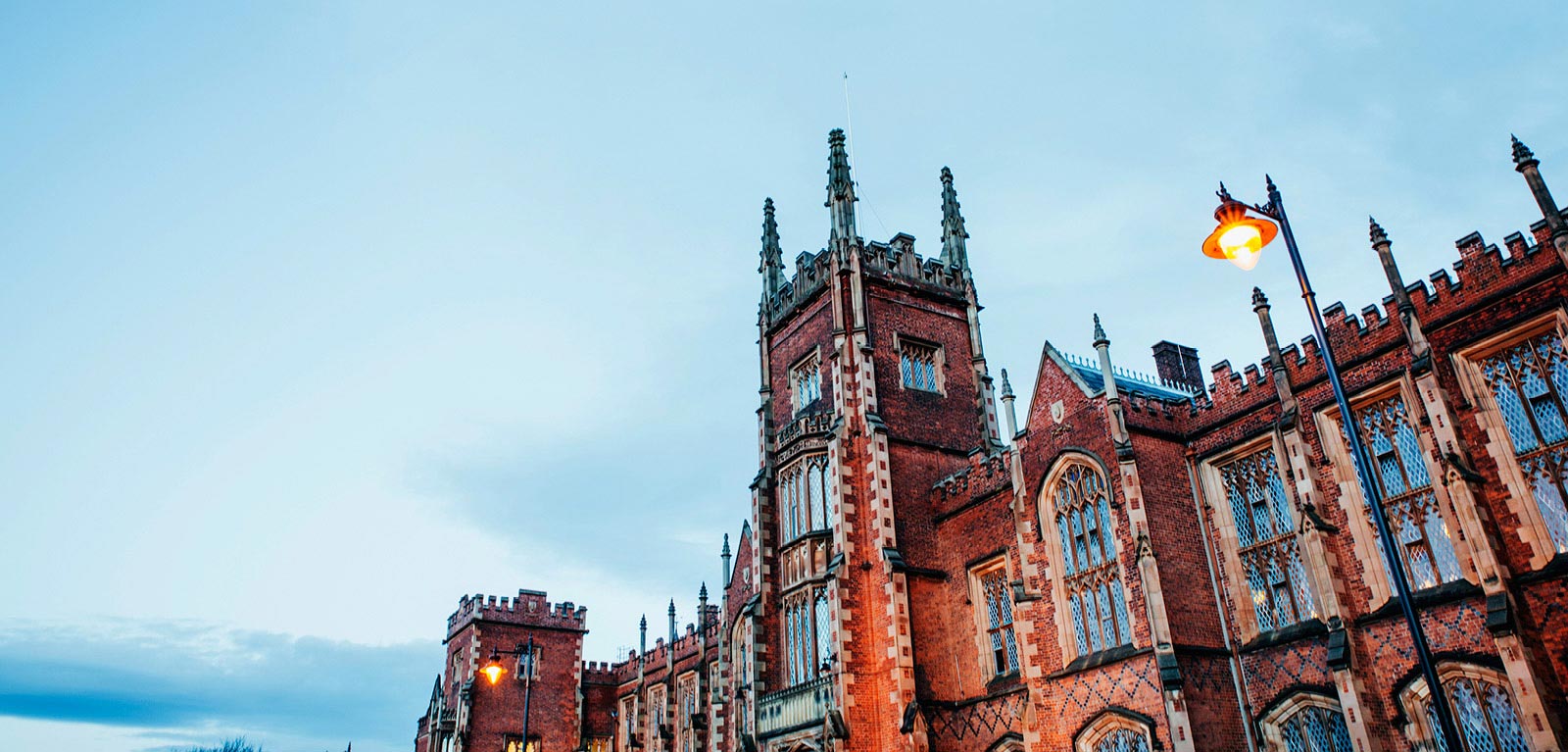 The Policy and associated guidance provide information, advice and support to staff and students on transgender ("trans") issues.
The links below include frequently asked questions, assistance on appropriate language, and the steps to take should managers may be required to take to support a member of staff who is contemplating, or undergoing a gender reassignment/transition process.
The Policy and guidance documents were developed following consultation and engagement with a focus group of trans and non-binary students at Queen's, Human Resources representatives, the Students' Union and Trade Union representatives.
Director of Human Resources Sean McGuickin said: "I am delighted that we are leading the way amongst higher education establishments in Northern Ireland with our proactive approach to addressing Transgender issues. It will be important to now build on this policy and develop further materials which will be of help for all our staff and students."

Professor Tom Millar, Chair of the University's Athena SWAN Steering Group also stressed the importance of this work: "Equality, respect for diversity and inclusivity are fundamental to the work and life of university staff and students so I very much welcome the launch of our new Trans Equality Policy. Queen's is recognised as the UK leader in gender equality initiatives through the Equality Challenge Unit's Athena SWAN award scheme and I look forward to working with colleagues on addressing the needs of trans staff and students through our Institutional and School SWAN Action Plans."

In light of this new Policy, some practical changes have or will be soon taking place across campus, involving the introduction of gender neutral signage at the Main Site Tower, Peter Froggatt Centre, the Graduate School and the Students' Union.

Stephen McCrystall, Vice-President of Equality and Diversity at the Students' Union welcomed such a move and said: "The University's new Trans Equality Policy is an addition which is warmly welcomed by the Students' Union. The Policy has been written with consultation and positive engagement with Trans and Non-Binary students. The Students' Union has a proud record of strengthening the Equality and Diversity initiatives on the Queen's campus and in the wider community. We are confident that this policy will pave the way for a more inclusive environment for all of our students."

For further information, please contact the Equality and Diversity Unit.
Alternatively, please click here to access the following documents:

• University's new Trans Equality Policy
• a Guide to Trans Terminology
• Frequently Asked Questions
• an Outline of the Transition Process
• a Support Plan for the Transition Process and
• links to local Trans support networks.