Queen's wins two DANI Awards for Clearing Campaign 2017
The University has won two prestigious DANI (Digital Advertising Northern Ireland) Awards for 'Best Digital Advertising Campaign' and 'Best Campaign in Education' for the Clearing Campaign 2017.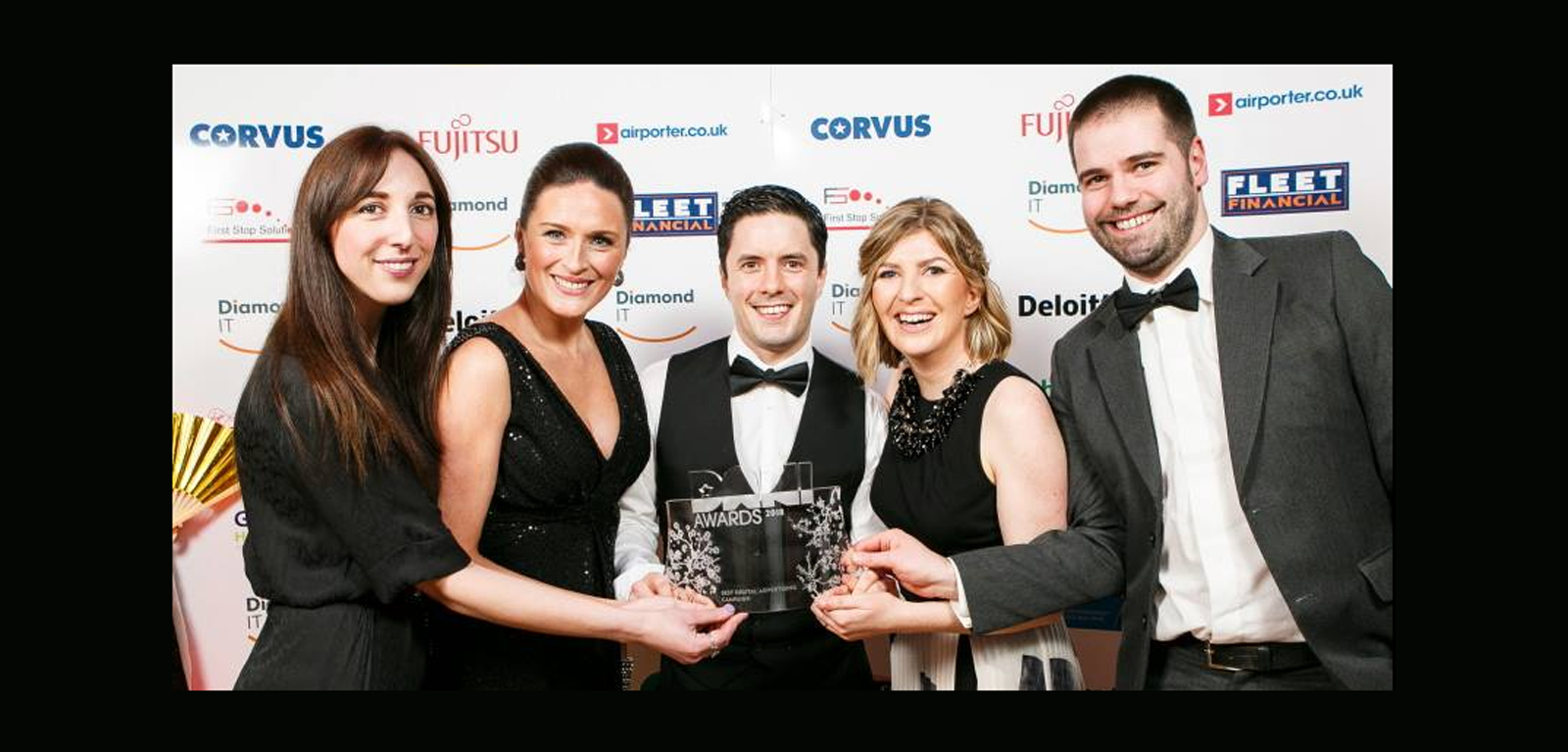 The multi-platform digital campaign exceeded the original campaign target of enrolments by 17 per cent. The campaign also drove a significant uplift in calls to the Clearing call centre by 63 per cent and traffic to the Clearing webpages increased by nearly 300 per cent.
A content-led campaign, all creative was produced in-house by Strategic Marketing and Communications (SMC) and provided the prospective student with a catalogue of useful videos presented by existing GB students, including a virtual reality giveaway allowing prospects to experience Queen's from the comfort of their own homes.
Collecting the Awards on behalf of SMC were (from left) Charlotte Jess (Website Manager) and Jenny Kendall (Campaigns Marketing Manager), here pictured with representatives from Search Scientist who ran the Search advertising activity for the campaign.
A supporting video on the Clearing Campaign for Queen's entry in the DANI Awards can be viewed below.
The DANI Awards celebrate the "expertise, talent and achievements of the digital, tech and creative industries" and have been running since 2010.