Queen's academic elected to the Academy of Social Sciences
Professor Anne-Marie McAlinden from Queen's is one of fifty-six leading social scientists to be elected as a Fellow to the Academy of Social Sciences.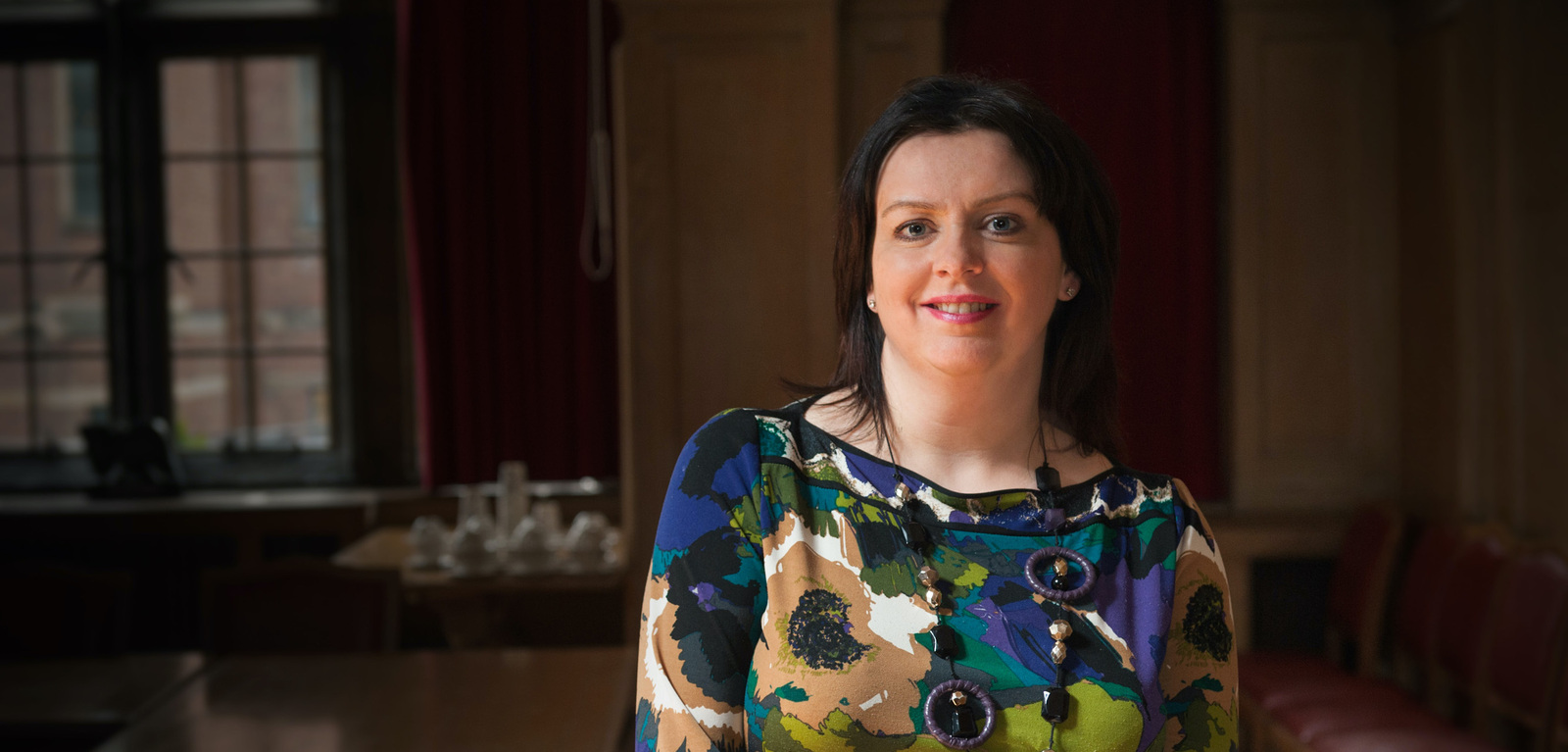 Professor McAlinden is Professor of Law and Criminal Justice in the School of Law at Queen's and has been recognised for her research on sexual offending, particularly with regard to the risk governance of child sexual abuse and justice responses to sexual violence. These issues have been a key feature of recent public policy debates globally and Professor McAlinden has contributed to shaping these debates.
Speaking about the honour, Professor McAlinden said: "I am really delighted and feel very honoured to be conferred as a Fellow of the Academy of Social Sciences. A key focus of my research has always been the implications for policy and practice – particularly that relating to child protection and sexual violence more broadly – and how this knowledge can be used to improve the lives of children and survivors.

"I very much look forward to becoming a part of this distinguished community of world-leading academics and practitioners and to working together to further address some of the key societal challenges which we face globally."

Professor Ian Greer, President and Vice-Chancellor of Queen's commented: "I am delighted that Professor McAlinden from the School of Law has been elected Fellow to the Academy of Social Sciences. The conferment of this prestigious Fellowship recognises the excellence and impact of her scholarship. I warmly congratulate Professor McAlinden on this great honour."
The Academy's Fellowship is made up of distinguished individuals from academic, public, private and third sectors, across the full spectrum of the social sciences. Through leadership, scholarship, applied research, policymaking, and practice, they have helped to deepen the understanding of, and address, some of the toughest challenges facing our society and the world.
All Academy Fellows are conferred following independent and robust peer review by the Academy's Nominations Committee.
Will Hutton FAcSS, President, Academy of Social Sciences said: "The Academy of Social Sciences is delighted to welcome an excellent range of highly distinguished social scientists from Scotland, Wales, Northern Ireland, England, and beyond. As the work of social science becomes ever more important, we look forward to engaging with them in 2023."
The newly elected Fellows are highly accomplished individuals recognised for excellence in their fields and their wider contributions to the social sciences for public benefit.
For full list of new Fellows is available here: https://acss.org.uk/wp-content/uploads//Spring-2023-Fellows-for-Conferment-by-Institution-v.1.pdf