Queen's marks Carers' Week 2022 with launch of new Carer Passport for staff
Queen's University Belfast has launched a new initiative aimed at enhancing support for staff with caring responsibilities.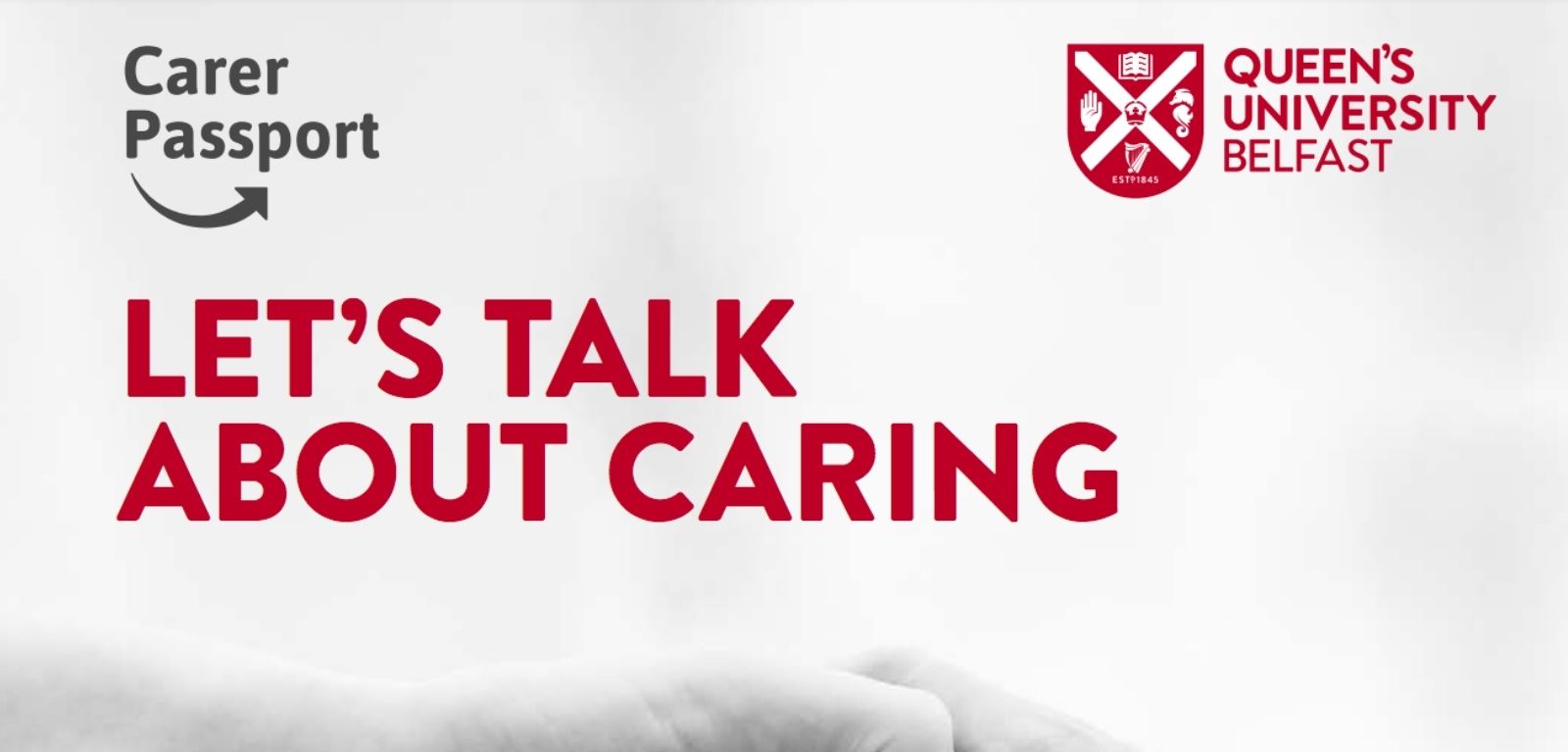 The University's new Carer Passport will provide a way for staff to electronically document and communicate their caring responsibilities to their manager, in a way that reduces the stigma of having what many perceive to be an awkward and difficult conversation.
The passport, which has been successfully rolled out in many progressive workplaces around the UK, aims to promote understanding of the staff member's needs, enabling managers to put in place the flexibility needed to support their individual circumstances where possible.
Enabling a two-way discussion, the Carer Passport supports a conversation between staff and managers that will generally involve balancing the needs of the staff member with the needs of the business area. It does not normally involve a formal change to the staff member's contract of employment, but, instead, enables staff and managers to find solutions and arrangements that can empower and support carers at Queen's.
Announcing the launch of the Carer Passport during Carers' Week 2022, Alistair Finlay, Interim HR Director, said:
"Caring is something that will touch each and every one of our lives at some point – whether we become a carer or need care ourselves. At Queen's, we are committed to supporting colleagues who are carers, and key to this is recognising that every situation is different and that the commitments of colleagues with caring responsibilities will vary, including the level of care they provide. I am therefore delighted to announce the launch of our new Carer Passport, which will make it easier for staff with caring roles to talk about the flexibility and support they need."
Carers' Week is an annual campaign to raise awareness of caring, highlight the challenges unpaid carers face and recognise the contributions they make to families and our local community.
At Queen's, 1 in 5 staff members have indicated they are working carers and the University has committed itself to supporting staff with caring responsibilities for children or older, disabled or seriously ill people in a range of ways; for example, through:
Conor Curran, Head of Diversity and Inclusion, commented:
"At Queen's, we want to acknowledge and celebrate the work of carers. We also recognise that without specific support, the impact of being a working carer can lead to isolation or burnout for the individual, as well as lower productivity, higher absenteeism or higher rates of turnover among staff.

"The introduction of our Carer Passport is a new and important development which will further enhance the range of tools and structures we have in place at Queen's to create a supportive and inclusive environment for our staff."
"The average age of someone working at Queen's is 45 & that's really when caring responsibilities kick in for a lot of people."

- Conor Curran @QUBEqualDiverse on @QUBelfast's new Carer Passport for staff - launched during #CarersWeek2022

https://t.co/ozlj3fOYQA#CarersWeek pic.twitter.com/s5pzyjUOeU

— Queen's Staff (@QUBstaff) June 6, 2022
Further information
Further information on the support for carers at Queen's can be accessed on the People and Culture website.