Q&A: Elms BT1 Accommodation Experience
Wondering where to choose for accommodation at Queen's? Canadian blogger Manasa has been loving life in Elms BT1, check out her Q&A session.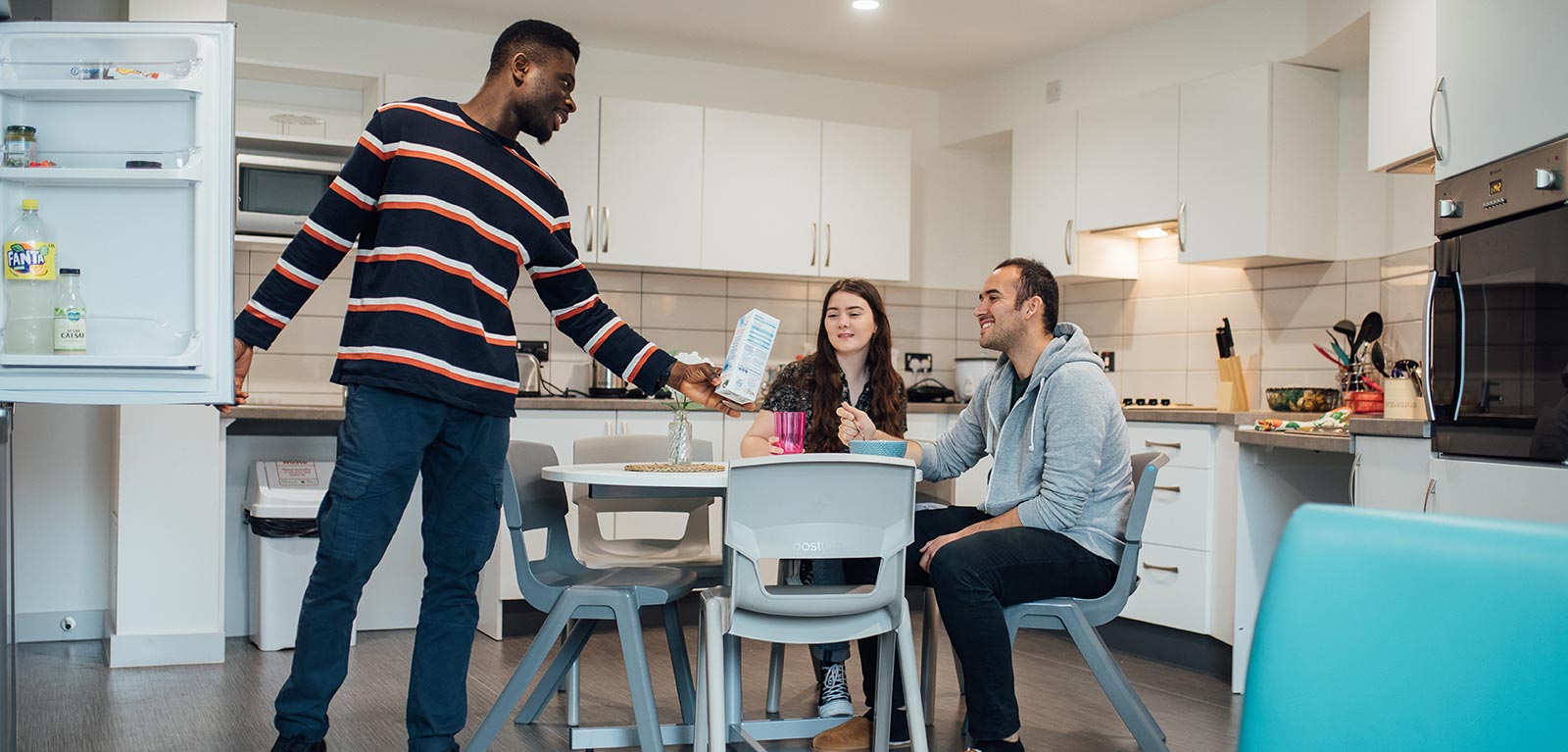 Why did you choose BT1?
One of the most important decisions you'll make before starting university is where you will live. As a first-year undergraduate student, I had the option of choosing between Elms BT1, BT2 and BT9. They all had different advantages, but I ended up choosing BT1 or BT2 because of the closeness to city centre.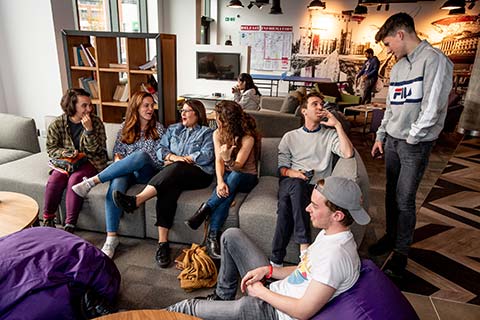 Common area in Elms BT1
Was it complicated or difficult to apply for accommodation?
I found that the Queen's Accommodation staff were super helpful with whatever inquiries I had and were also able to provide any letters I needed (you need proof residential address for registering with a bank). The process of signing up for accommodation was very user friendly and once I put in my preferences, all I had to do was wait to see which room I got.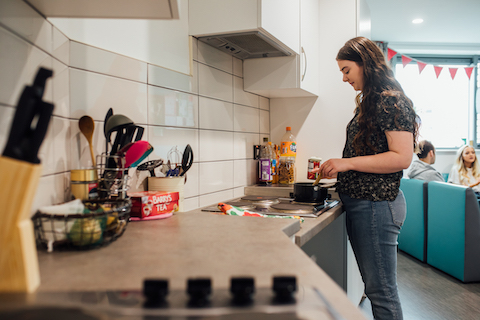 Kitchen in Elms BT1
Do you share a bathroom and kitchen with a lot of people?
You are often placed in your own ensuite room, and you share one common room/ kitchen area with 5 other people. Since I was an international student, I moved in a few days earlier to get settled into the city better.
Was it stressful moving to Belfast?
The whole process of moving in was very smooth and the staff were willing to do anything to help make your transition as easy as possible. I had also signed up to get the bed and kitchen set, which were all there waiting for me in my room (highly recommend for international students) and meant I didn't have to go out and buy bed covers or cutlery and plates for myself.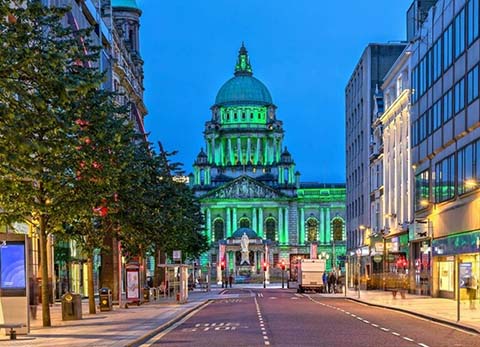 Were you nervous meeting your room mates?
Everyone was moved into the flat within a week and a half and had chosen their respective cupboards and fridge spaces. The experience became a lot more enjoyable once everyone had moved in because they were the first friends I made in the city. Mundane tasks like cooking, cleaning, etc, became more fun because you would all do it together. It was nice when there was at least one other person to keep you company.
Are there people to support you when you move in?
The Residential Assistants were also always around to help with whatever we needed. They would often post flyers in our common room to let us know about any events and they had their information outside the elevators so we could know how to reach them.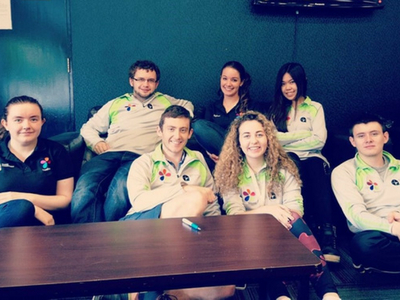 Residential Life Assistants
Are there activities held in the evenings to help you make friends?
While living with others was good, BT1 made it even better with the events that were organized in the main common room downstairs. There would always be some sort of event on every day that would get everyone together.
Sometimes we had pizza nights, smoothie nights, getting free boba bubble tea, etc (it was always something delicious!). On top of these events, the coffee and tea bar would often be open from 7-11 PM. The common room was also a great way to meet people outside your flat and the Residential Assistants!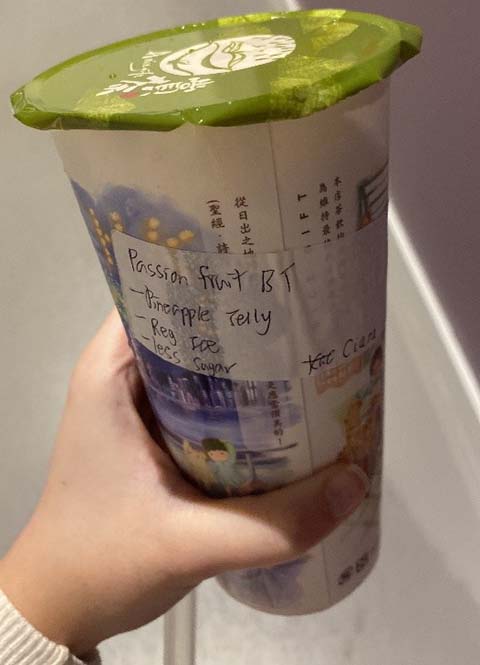 Free Bubble Tea for residents
Does the Accommodation team plan trips for residents?
BT1 and BT2 would often organize trips to different places in or around Belfast which I heard were very entertaining. I had a friend who went on the trip to the Giant's Causeway, and she said it was a great way to explore Northern Ireland because there were people there who knew the area and could guide you around.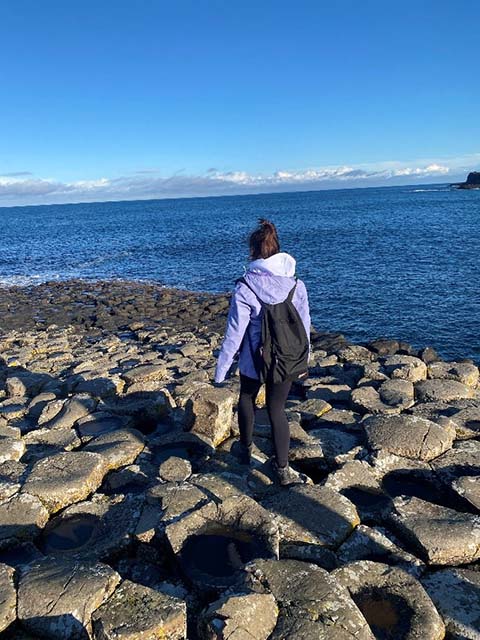 Trips to The Giant's Causeway are organised
Are there other facilities and services?
Another great thing about BT1 is the gym that's right downstairs. It was so helpful to have free access to a gym with amazing facilities (including free classes) especially with the gym being open well into the evening (7AM – 10 PM everyday).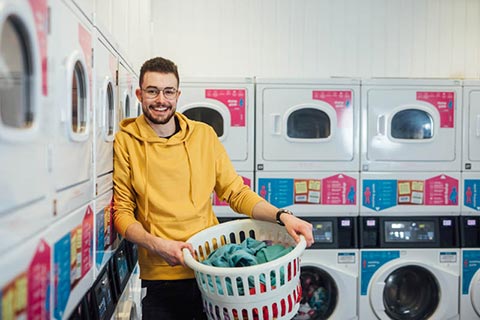 One of the laundry rooms in Queen's Accommodation
With the reception always being there to help, the 24 hours laundry service (that can be used with your phone) and the computer lab for all your printing and computer needs, Elms BT1 was a great place to live for first year of university. Not only is it a safe and secure place to come home to, but also fun and a place where you'll make great memories.
Find out more
Manasa Ramakrishna

Medicine | Undergraduate Student | Canada

I'm a 20-year-old international student from Canada and currently studying Medicine. I figured the best way to combine my love for science, travelling and working with people would be to do international medicine. Outside school, I do classical dance, sculpture and biking!