Considering Queen's? Application Advice for Students from Canada
Calling all Canadians considering Queen's! From UCAS to BRPs and everything in between; Manasa's put together a guide filled with advice to help you get here.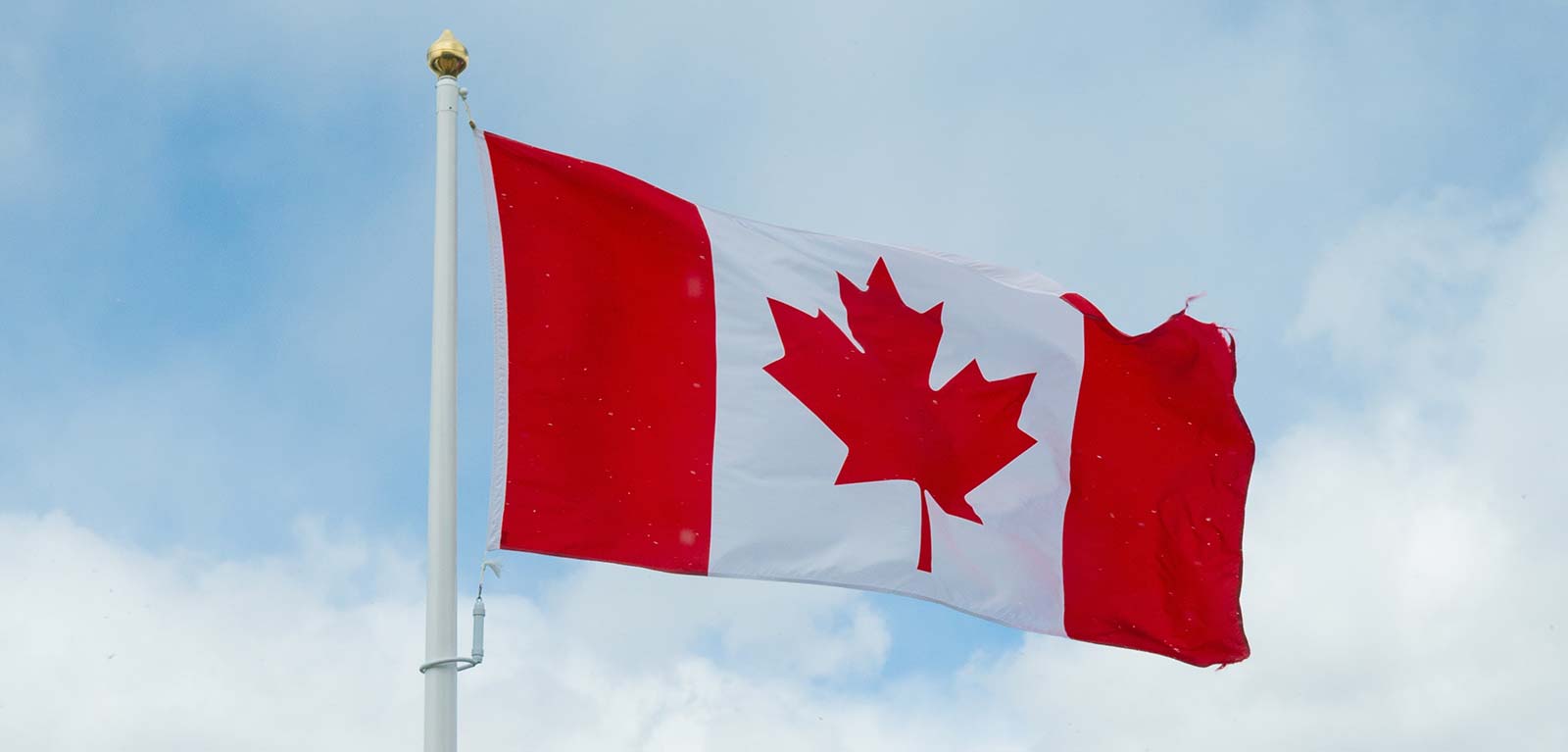 Studying abroad is an incredible experience and it should be something that people try at least once in their life. In Canada, there are many wonderful universities that you may consider going to but studying at Queen's University Belfast is an equally valid option.
"I felt at home here very quickly"
As a fellow Canadian, I can say that studying at Queen's so far has been an amazing experience. I came to Queen's to study Medicine, and I was nervous at first to study a heavy degree in an unfamiliar place. However, Belfast has proved to be a very welcoming city with kind and lovely people. I felt at home here very quickly!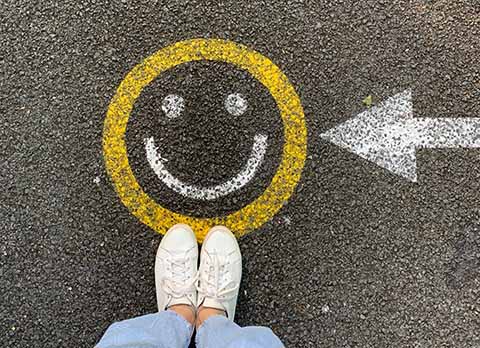 First: Check qualification equivalencies
If you are seriously considering studying a course here, the first thing I would research is which course. As obvious as that may seem, if you do want to work in Canada again, it will be worth a few google searches to see how the qualification will transfer over to Canada. Sometimes, the qualification will differ in eligibility based on which province you want to work in. To use my course as an example, there would be a few exams I would have to take to qualify as an IMG (International Medical Graduate) and then I would be eligible to apply for residency.
Next: Create a UCAS account
If you have decided to study in the UK, the first step would be to create a UCAS account. Unlike Canada where you apply to each university individually, the UK has a nationwide system which students can use to apply to any university they would like.
There is a limit of 5 universities that you can apply to (unless you are doing Medicine or Dentistry, then you have only 4) and they can be all the same course or all different courses (it is quite a flexible system). Before solidifying on a course at a university, I would recommend filling out all the personal details that your UCAS account asks you to, because this part takes longer than choosing the actual course and university.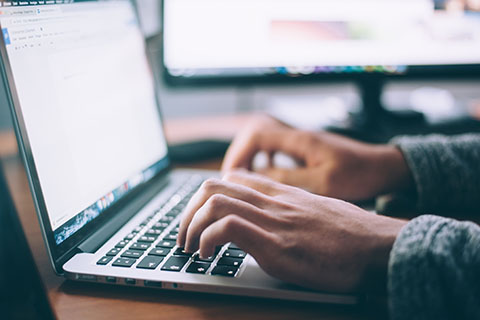 What do you need to complete the UCAS application?
For the UCAS application, you only fill out all the information once and it will be sent off to all the universities. For a general application, you need general personal information (DOB, full name, etc.), a reference from a teacher or someone who knows you academically (not parents or friends), a personal statement (which is essentially an essay that will describe why you want to pursue your chosen course), and high school transcripts (your most recent ones).
The UCAS application may also ask for predicted grades and these you'll have to get from your individual teachers from each course (for the end of year grade on a subject). For your current grades, you can enter them as you receive them (a letter, percentage, etc.). Once you have finished the personal information, you can add the university you want and the course.
If your course needs any test scores (UCAT for Medicine), now would be the time to register. Most applications are due in the coming year (Medicine and Dentistry must submit theirs earlier) and it is mostly just a waiting game until you get your acceptance (or interviews if you're in medicine).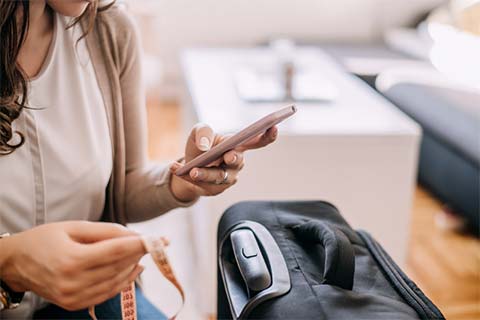 Next step: Visa
If you've been accepted, congratulations! The next process is for you to get a Tier 4 Visa for you to study in the UK and Queen's is good to help you throughout the entire process. The application for the visa is also straightforward and you will also be sending some documents back to the university (to complete enrolment).
Rest assured, the international team at Queen's walks you through the entire process and answers all the questions immediately.
Then: Residence permit
Once you've arrived in Belfast, the last step is to collect your Biometric residence permit (BRP) which is basically a more permanent record of your visa in the UK (the sticker in your passport is a temporary visa for flying into the country). Throughout the year, you will probably get emails asking to confirm your attendance to classes and practicals to make sure that you are meeting the requirements for your visa.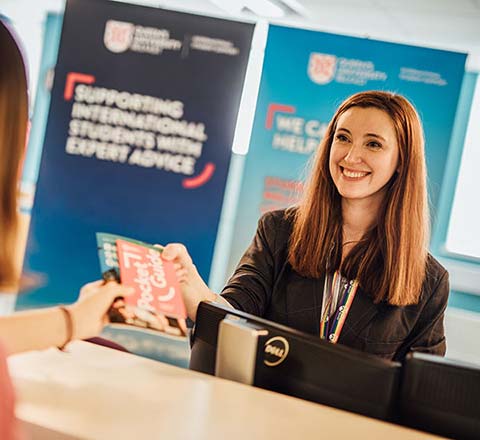 Staff at International Student Support are here to help
There's help at every step
It may seem daunting at first but applying to university abroad definitely has its payoffs. There will be staff at the university to assist you at every step and once you've received your BRP, it's very easy to continue your studies and have the experience you've been waiting to have.
Find out more
UCAS for applications
Immigration Support Service for Visa assistance
Canadian and American Students' Association
Manasa Ramakrishna

Medicine | Undergraduate Student | Canada

I'm a 20-year-old international student from Canada and currently studying Medicine. I figured the best way to combine my love for science, travelling and working with people would be to do international medicine. Outside school, I do classical dance, sculpture and biking!