Georgia's guide to the Pathway Opportunity Programme
Are you starting your A Levels this September and interested in becoming a student at Queen's University Belfast? Check out Georgia's blog on the Pathway Opportunity Programme.
The Pathway Opportunity Programme is run by the Widening Participation Unit (WPU) and aims to raise awareness of higher education by running pre-entry programmes. Their goal is to help anyone capable of attending university be able to do so by providing some extra assistance.
I was a Pathway student in 2018 which feels like a lifetime ago now but as the amazing Queen's Outreach Officer Ted Jensen says, "once a pathway student, always a pathway student!"
My time as a pathway student didn't end when I joined Queen's either, as I had the opportunity to go on to work as a student guide with the 2020 POP students.
What are the benefits of the Pathway Opportunity Programme?
POP provides amazing opportunities including up to 2 grade reductions to gain entry to Queen's so if you're worried about results day - worry no more! I needed ABB to study Business Management and achieved ACC on results day. I had the security of being a Pathway student so I knew I had secured a place on my course regardless of the grades I achieved.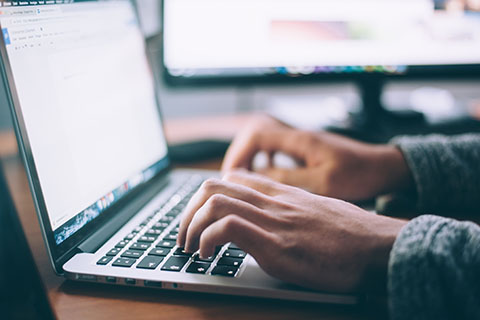 This programme also provides a £1,000 bursary, from the amazing benefactors at Kilwaughter Minerals, which allowed me to buy stationary, a laptop and university textbooks which can be really expensive. (I didn't know a textbook could be over £50 before coming to university!)
This bursary was a lifesaver for me when I was a first year student. I had been working long hours in the hospitality sector and the bursary gave me the freedom around exam time at Christmas to work less hours and concentrate on my studies to achieve the grades I knew I was capable of.
What does the Pathway programme entail?
As a Pathway student you'll experience a residential in the summer getting to stay in Elms BT9 student accommodation and live life as a student for the week. This was my favourite thing about being a POP student by far, as it was so enjoyable and eye opening to what life would be like as a student at Queen's.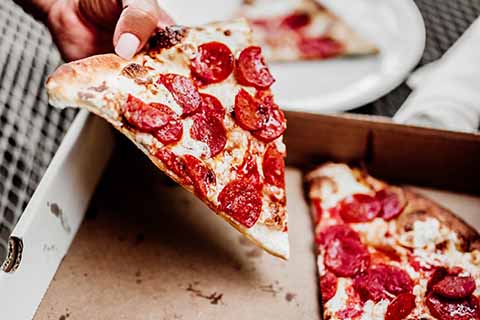 The residential included a Domino's pizza night - always a bonus, games night, watching Love Island in the shared kitchen and doing our course work together each night for an hour. This was great because it meant we got a little done each night rather than having to cram it all in on the last night. We also played mini-golf one night and other teams went bowling and caving.
By participating in the Pathway Opportunity Programme, you will have the chance to:
Receive a reduced grade conditional offer or a guaranteed interview (where applicable)
Receive a £1000 Kilwaughter Minerals Bursary to help you with your studies at Queen's University Belfast
Meet like-minded students and get to know a range of Academics and staff
Attend a completely free Summer School that gives you the chance to study as a Queen's student
Improve and build a range of skills such as study skills, confidence and knowledge
Get support and help with applications and transitioning into University life
The Programme is still helping me now
I'm currently in the placement year of my degree and I'm still in contact with the guys at WPU and the POP team. They're always on hand if I have any questions about work, support or general university life. I was able to avail of the Learning Development Services (LDS) in my first year to help write my essays. As a new uni student I didn't have a clue how to write an essay of university standard. This session was completely free, easy to book, and so eye opening.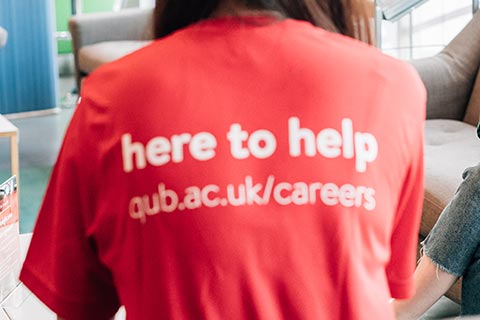 "It's extremely beneficial and something I have never regretted taking part in"
If I had anything to say it's to apply and see what happens! It's extremely beneficial and something I have never regretted taking part in.
Before the summer residential there were a few chances to visit the campus and we got the day off school to attend activities in Whitla Hall. As a bonus I was still marked present at school because the trips counted as edcational activities.
I was one of the few in my year group to take part in the POP in 2018 and I think this is partly due to there not being a lot of knowledge about it. Once I told people what I was doing a lot of my friends regretted not applying for it too as it was such an amazing opportunity to be involved in.
How I am paying it forward
When I return to university for my final year in September 2022 I hope to be a Student Guide again for the Pathway Opportunity Programme so I hope to see some of your faces and maybe this blog will inspire some young people to apply for it - what's the worst that can happen!?
Pathway Opportunity Programme applications for POP 2023 students opens in October so keep an eye on the website for more information. If you would like to contact me directly, please email digital@qub.ac.uk with any questions you have and the team will forward it on to me.
FIND OUT MORE
Benefits, Eligibilty and Applying for the Programme
Learning Development Services (LDS)
Georgia Thornton-Smith

BSc Business Management | Undergraduate Student | Belfast, UK

I am a 21 year-old from Belfast and I'm currently in my third year at QUB on placement with ICC Belfast. I have acquired Degree Plus from my work with the Management Society at Queen's and my work with the Pathway Opportunity Programme. When I was completing my A-Levels I was a Pathway student myself and I thoroughly enjoyed it. It helped me get my place at Queen's University! I'm one of the first in my family to attend university so this programme really helped prepare me for what life at university was going to be like. I have many interests which include going to the cinema and travelling. I'm trying to get as many city breaks in this year as possible, before returning to university for my final year in September 2022.