Where will I live in Second Year? Check out this guide.
Getting accommodation can be stressful, especially if you're an international student trying to organise it from afar. Take a look at Manasa's guide to finding your new home in Belfast.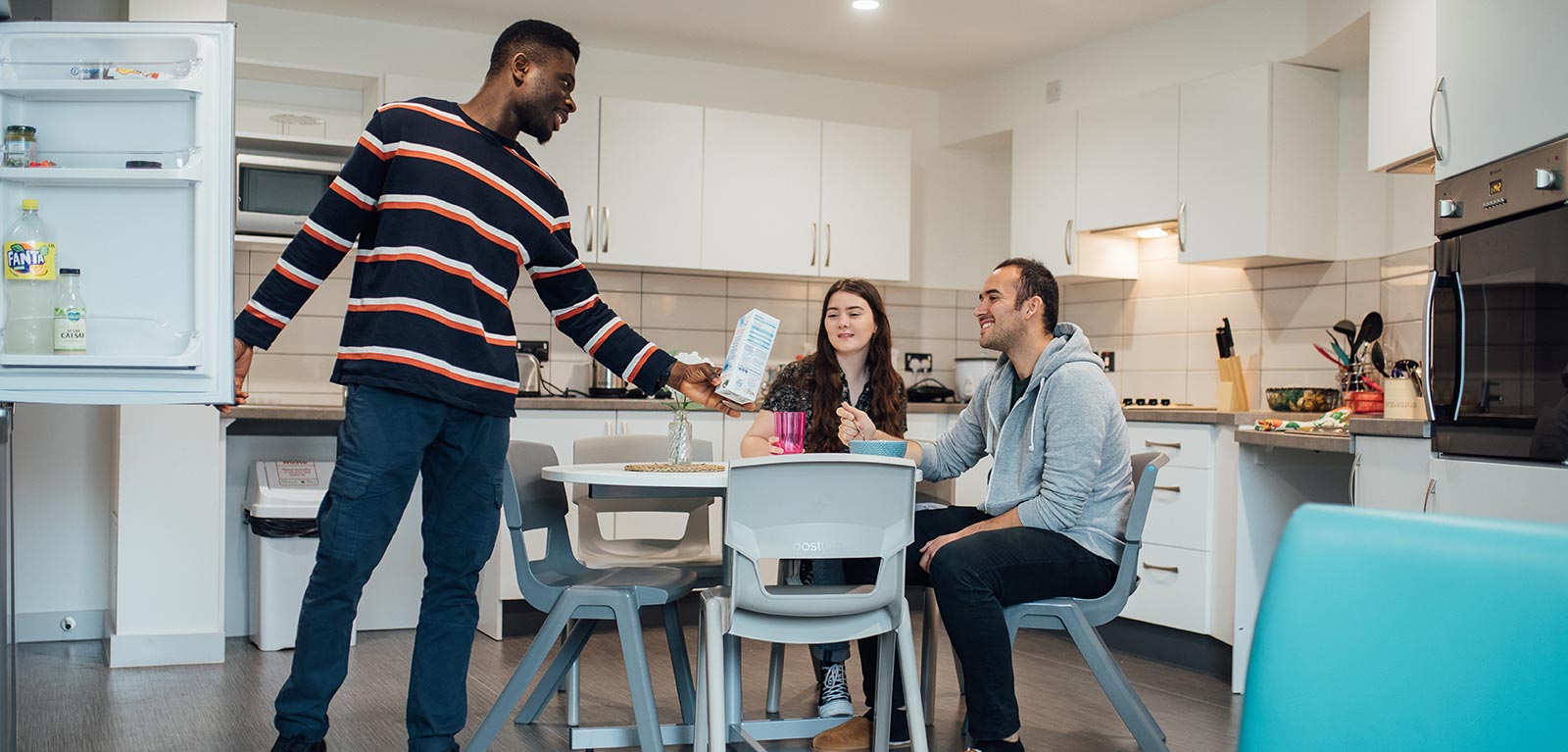 Queen's is pretty good with accommodation for your first year (you are guaranteed a place for first year). However, when it comes to second year, there are a couple of other options you might consider.
Stick with Queen's Accommodation
You can still apply for Queen's accommodation for your second year, but you do have to act fast. For second year, the guaranteed places go to first year students.
Queen's accommodation is a great place to live, and it can be easier to live there with all your bills included- water, electricity, laundry, TV license, WiFi, etc. However, there might be some perks to considering renting elsewhere.
Private Accommodation
Going to private accommodation has its own benefit. For starters you can choose your own flatmates and how many people you're willing to share with. You can also choose the location and the specifics of living (like which company to get WiFi with, decorating, etc.).
It can also be slightly cheaper than going with Queen's Accommodation depending on where you choose and how many people you rent with.
Always view the place in person
A couple things to keep in mind before you rent a place: always look at the place in person or have someone you know see the place in person. This is to make sure, not only that the place is real, but also to see if there's any significant damage that the landlord must repair beforehand. I also recommend phoning instead of emailing the agent for booking a viewing of the property (like on property pal for example). This was, you can make sure that you'll be talking to someone immediately.
Private renting can be trickier for International students
Additionally, our international student status does come with a bit of an issue for renting. Most places will rent to international students, but they may either ask for a guarantor, a double deposit or the full year's rent up front.
I recommend either finding a guarantor (in the UK, if you have a family member here) or the double deposit. I went for the companies that offered a double deposit as it was easier for me to pay that amount.
Keep your contracts safe
If you've found flatmates and an apartment, congratulations! It is quite a process so it's great that you've come this far. After you're done signing contracts, ask for a soft and hard copy of the contract. It's good to keep a digital and a paper copy in case you lose either.
Additionally, I would open a quick Excel spreadsheet to keep track of the payments you've made already. Make one for the rent and then one for the extra bills you'll be paying like heat, electricity, or water.
Get advice from locals
Ask your friends who are from Belfast or Northern Ireland to recommend good places to live. They might even have some extra tips for the renting process!
Renting can be stressful, but don't lose heart! Belfast is an accommodating city and I'm sure you'll find the place you like!
Find out more
Tobias's Guide to Belfast Student Housing
Get loads of help and advice on renting from Queen's Students' Union
More Accommodation blogs
Manasa Ramakrishna

Medicine | Undergraduate Student | Canada

I'm a 20-year-old international student from Canada and currently studying Medicine. I figured the best way to combine my love for science, travelling and working with people would be to do international medicine. Outside school, I do classical dance, sculpture and biking!