9 NI history facts that'll stop your parents' anxiety (and help you dominate at table quizzes)
All you need to know to sound like an expert in Northern Irish politics.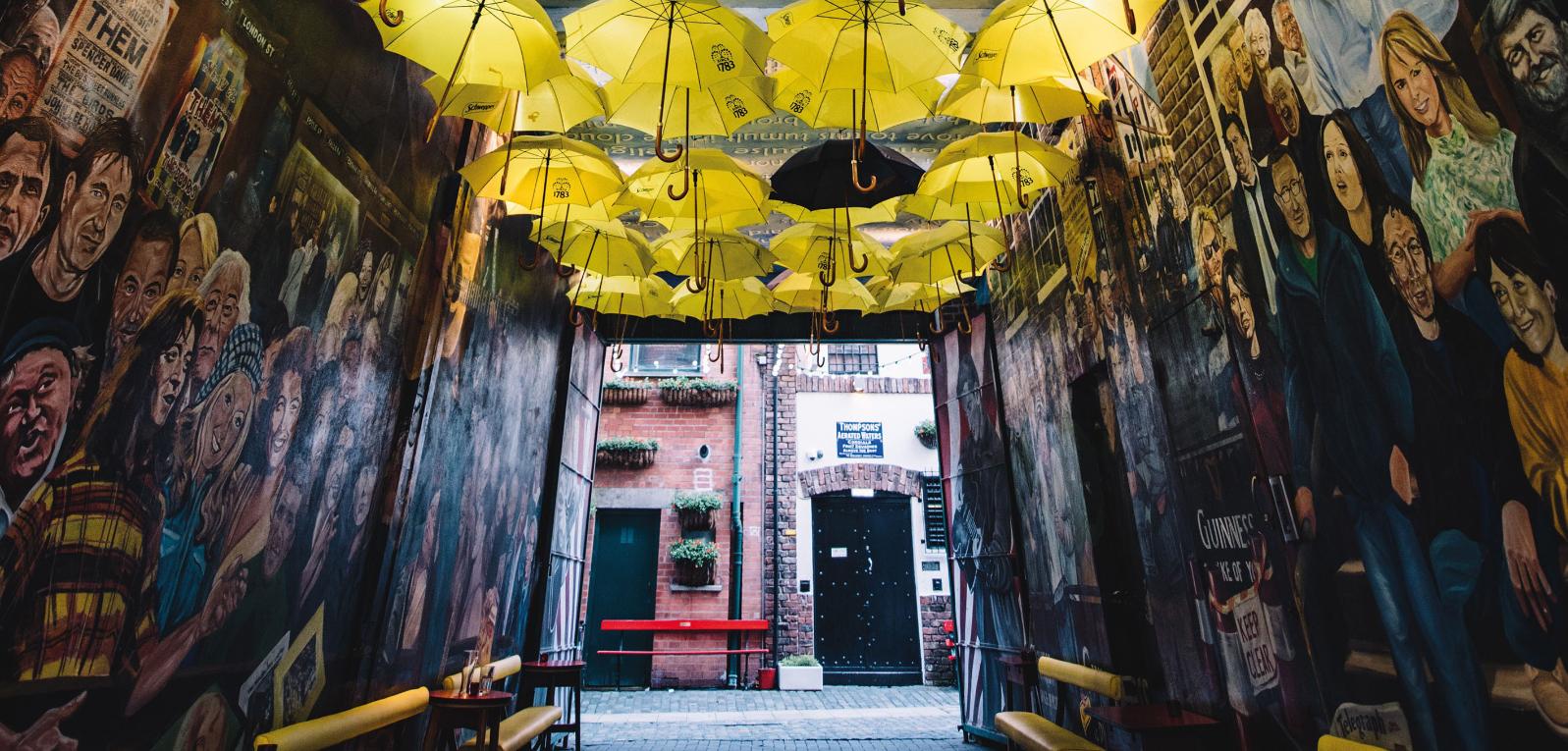 If you're thinking of coming to Queen's from other parts of the UK, you might have experienced some out-of-date perceptions about Belfast as a city of unrest (we're looking at you, mum and dad).

In fact, modern Belfast is actually one of the safest regions in the UK. What's more, the art, literature and comedy that has always existed in the city has come to the fore, post-conflict, and energised Northern Ireland's cultural scene (who didn't love Derry Girls?).

Here's all you need to know to silence the naysayers (and slay at table quizzes).
1. Belfast has enjoyed peace for 20 years
In 1998, The Belfast/Good Friday Agreement came into being. The end result of the long-fought-over Northern Ireland Peace Process, it was approved by voters across the island of Ireland. This year is the agreement's twentieth anniversary and key figures from the period recently gathered at Queen's to mark this, including former President of the United States Bill Clinton, Former Prime Minister of the United Kingdom Tony Blair and Senator George J. Mitchell.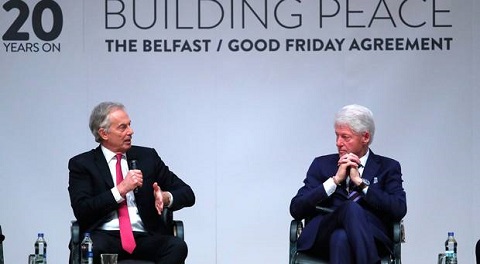 ‌
‌
2. Messages of hope dominate old divides
Peace walls were erected across Belfast on potential flash points between nationalist and loyalist areas. The first peace lines were built in 1969. Some of these walls are now popular tourist attractions. You can visit the walls where signatures of the Dalai Lama and former US President Clinton can be seen.
‌‌

‌
3. Contemporary artists are reclaiming the city's walls
Belfast's past and present can be seen in its colourful murals. Once largely political, they've now gone contemporary (although some political murals can still be seen across the city). Northern Ireland-born golf star Rory McIlroy is celebrated on a wall in South Belfast and the Narnia Murals, in East Belfast, show scenes from Belfast-born writer CS Lewis's the Lion, Witch and Wardrobe.
‌‌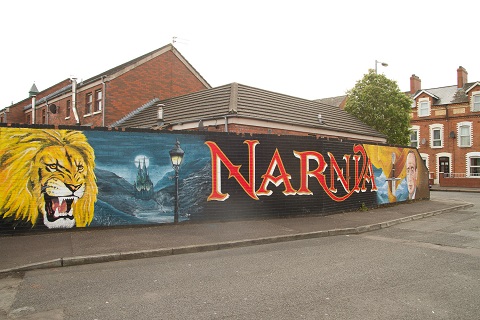 4. The changed political situation has allowed culture to flourish in the city
Belfast has spawned a wealth of great literature, art and culture, something that is celebrated in arts venues such as the MAC and the Black Box and in the many arts and culture events held throughout the city, such as the Cathedral Quarter Arts Festival. Belfast even has its own genre of thrillers with its own 'noir' bookshop, No Alibis, on Botanic Avenue. The filmmaking scene is also booming in the city.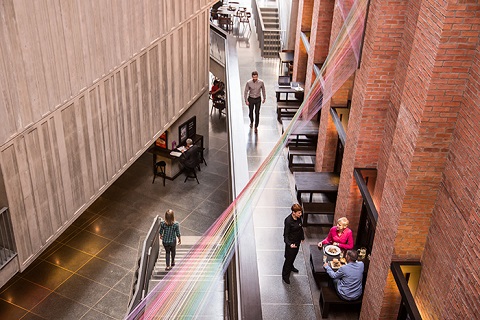 5. Belfast people see humour in everything
If there's one thing Northern Ireland is famous for, it's a sense of humour, often dark, risky – but always on the ball. The recent C4 'Derry Girls' is testament to the way we see the funny side of life, no matter what. ICYDK, Derry Girls' writer Lisa McGee is a Queen's alumna (she studied Drama at Queen's). in fact, Northern Ireland's comedy scene is buzzing with talent old and new. You can check out new and established acts at the Empire Comedy Club.
6. You can get up-close to parliament buildings
Stormont, home of the Northern Ireland Assembly. It's an imposing building, for sure. More affectionately, it's known as the House on the Hill, and the politicians, the Folks on the Hill. The tomb of NI's first Prime Minister, Lord Craigavon, is here. Set in sweeping parkland, there's now a sculpture - 'Reconciliation' - depicting a couple embracing across a divide. In winter, the unrivalled scenery becomes the perfect sledging site.
‌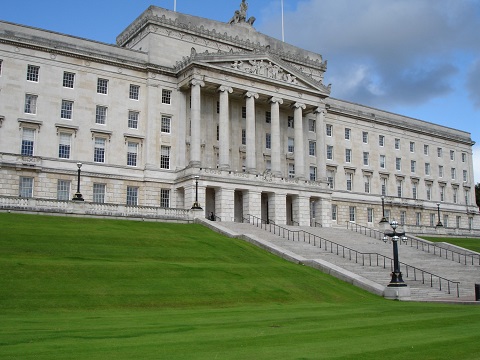 7. There's no better place to soak up modern history
At the height of the Troubles, Belfast's city centre was a ring of steel, with little or no night life. Today, it's a thriving, cosmopolitan city, where you can soak up modern history with a range of tours that explain the city's history. A tour of the former jail, the Crumlin Road Goal is a must.
‌
‌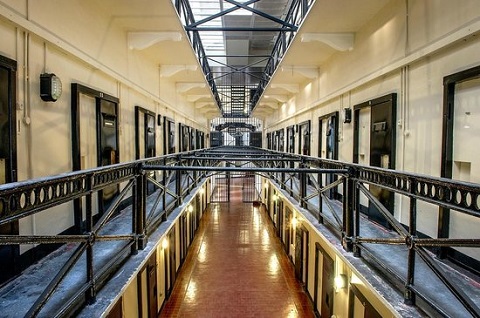 8. Positivity and hope inspire annual celebrations
Feile an Phobail, the 'Festival of the People', is Ireland's biggest Community Festival. Set up in 1988, it's now the largest community arts festival in Ireland with a year-round programme of events with its flagship festival, the August Féile being the highlight of Ireland's festival calendar. Meanwhile the Eastside Arts Festival is an annual event that celebrates and nurtures the creative talent of the people of East Belfast. In fact, the city's events calendar is packed with exciting events running the gamut from science to art.
‌‌ ‌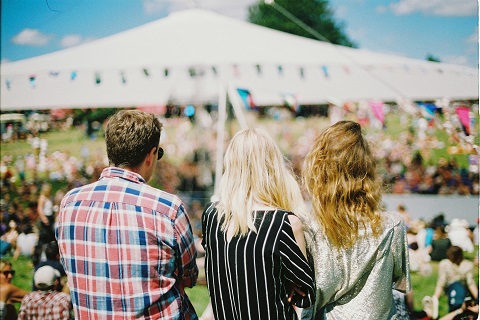 9. You can experience the city – old and new
Belfast is now a remarkable, vibrant place full of life, colour and prosperity. See for yourself by taking a bus tour round the vibrant city centre. These multi-lingual tours offer a first-hand open-top experience of the old and new and you can join from any stop en route - luckily, there's a few round Queen's University.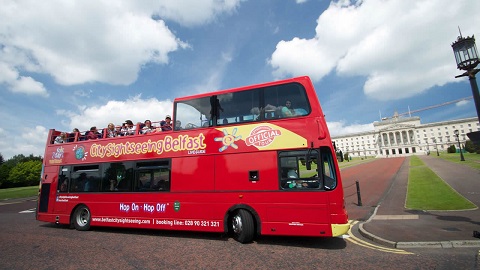 ‌
‌ ‌
Interested in politics? Find out more about Politics at Queen's. Queen's also offers the only global MA programme on Conflict Transformation and Social Justice.
Banner image: Commercial Court in Belfast's Cathedral Quarter, image courtesy of Daniel Smyth.
Northern Ireland Student Blog
Guest blogger