Exploring Belfast's Nightlife – Malaysian Edition
So you've got some free time during the night but you're not quite sure where to hang out. Fear not, while our Malaysian Student Blogger Liang shows you how to spend your night – the Malaysian Way.

Being a Malaysian, furthering our studies in a foreign country means that we operate on a significant budget – which means we don't really have the privilege to spill a ton of cash for the craic. However, with the right way and opportunities (and a bit of patience) you can get your bucks worth and let your wallet live to see another day.
Here are a few ways:
1. Hitting the clubs
As many of the shops here close early, the clubs and pubs are another source of entertainment.
However, being a student at Queen's means that you'll likely have the chance to get some freebies – which may include free entry to certain clubs or free drinks.
So feel free to grab hold of this opportunity to have fun! Of course, do it with the right form of company and you can turn that boring club you're in into an enjoyable experience!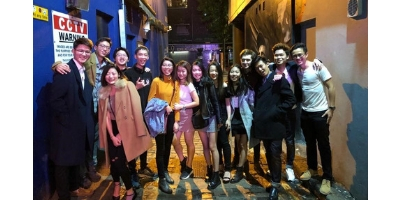 Hanging out with my Malaysian friends at Thompson's Garage (where we managed to use our Free Entry passes)
2. Student Nights
Apart from the great discounts, Student Nights are a great form of entertainment – packed with free foods and drinks such as ice cream, popcorns and drinks along with games and music.
Pair it up along with some great company and you'll definitely be singing, drinking and eating the night away.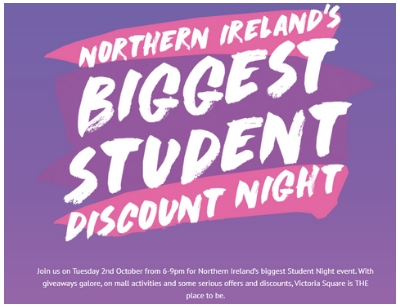 ‌
Victoria Square Student's Night - Freebies and discounts!
3. Seasonal events
If you keep your eyes peeled, you will likely notice some seasonal or unique events that go around Belfast – such as the recent Belfast Culture Night or the address by the Deputy Lord Mayor of Belfast welcoming all International Students at Belfast City Hall.
Especially for those of us who live in BT2 and BT1, Belfast City Hall is only a wee walk away to find the craic with a group of friends.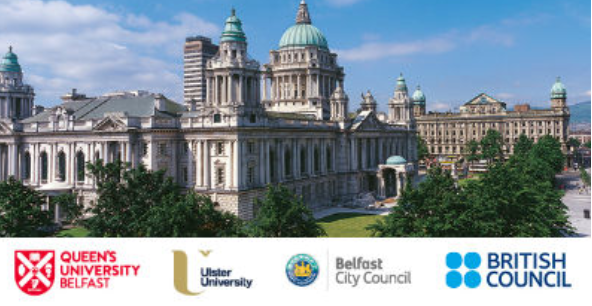 4. Taking a walk at night
If you're not a party person, Belfast itself is still a nice and quiet place to walk at night. Also, not to mention that Belfast City Hall is extremely pretty at night when it lights up. Perfect for a late-night stroll with a quick cup of hot coffee or tea.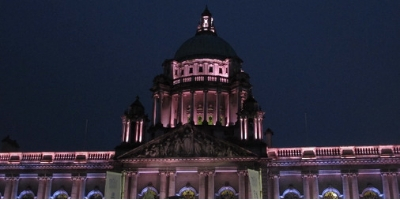 City Hall at night
5. Crashing by a Friend's Place for Makan Session
So, time to learn a bit of Malaysian slang here. Makan in Malay means to eat. Hence, generally as Malaysian we REALLY love our food – we all stretch our budget or walk miles just to get that ingredient needed for the taste of home.
I am happy to say that I am very lucky to have many Malaysian friends who cook our local delicacy frequently. More so, by spreading the budget between a group of friends I get to enjoy a delicious dinner for as low to 2 pounds!
Not only did I enjoyed the meal, I also did have a great time bonding with my Malaysian friends. Talk about dealing with homesickness, having fun and saving money. Now's that a good deal!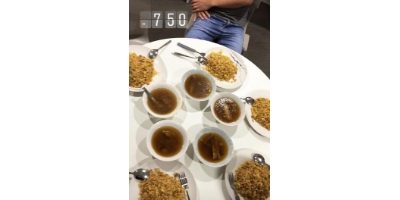 Fried rice with herbal chicken soup - at my friend's place for just £2!
All in all, there's a ton ways to enjoy the night here in Belfast. Whether you're a party goer or an in-house person, Belfast will always have something to offer. It's a city by the people, for the people.
Don't want to miss out on Belfast's best events? Check out our guide: Things to do in Belfast: A Student Guide to the Best Festivals and Events in the City
Want to join Liang and his pals? Find out more about studying Law at Queen's.
Hew Hoong Liang

LLB Law| 3rd year |Malaysia

Hi there! I am a 21 year old Malaysian pursuing my final year of law degree in Queen's University. Nature lover, part time geek and a passionate writer. My passion for writing started to developed into a skill when I served as writer and journalist of a legal tech startup back in Malaysia. Now, I am casual blogger looking to share my experiences and thoughts in Queen's through my writing. I hope my blog serves as a unique point of interest for Malaysian students like me who are studying at Queen's or thinking about coming here!

Fun fact: I am trilingual and I love to explore and get lost in different cultures and traditions.

‌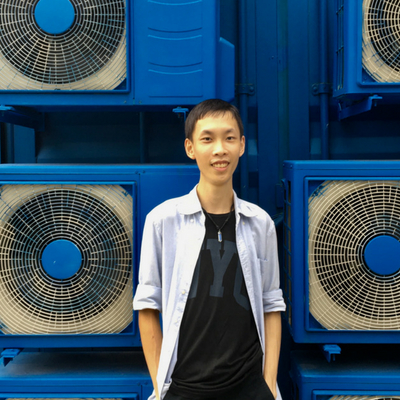 Hew Hoong Liang
LLB Law I 3rd Year