Meal Prepping Tips for Students
Between busy schedules and tempting takeaways eating well can often take a back seat when you're a student. Tejinder shares her secret to making meals on a budget: Meal Prepping.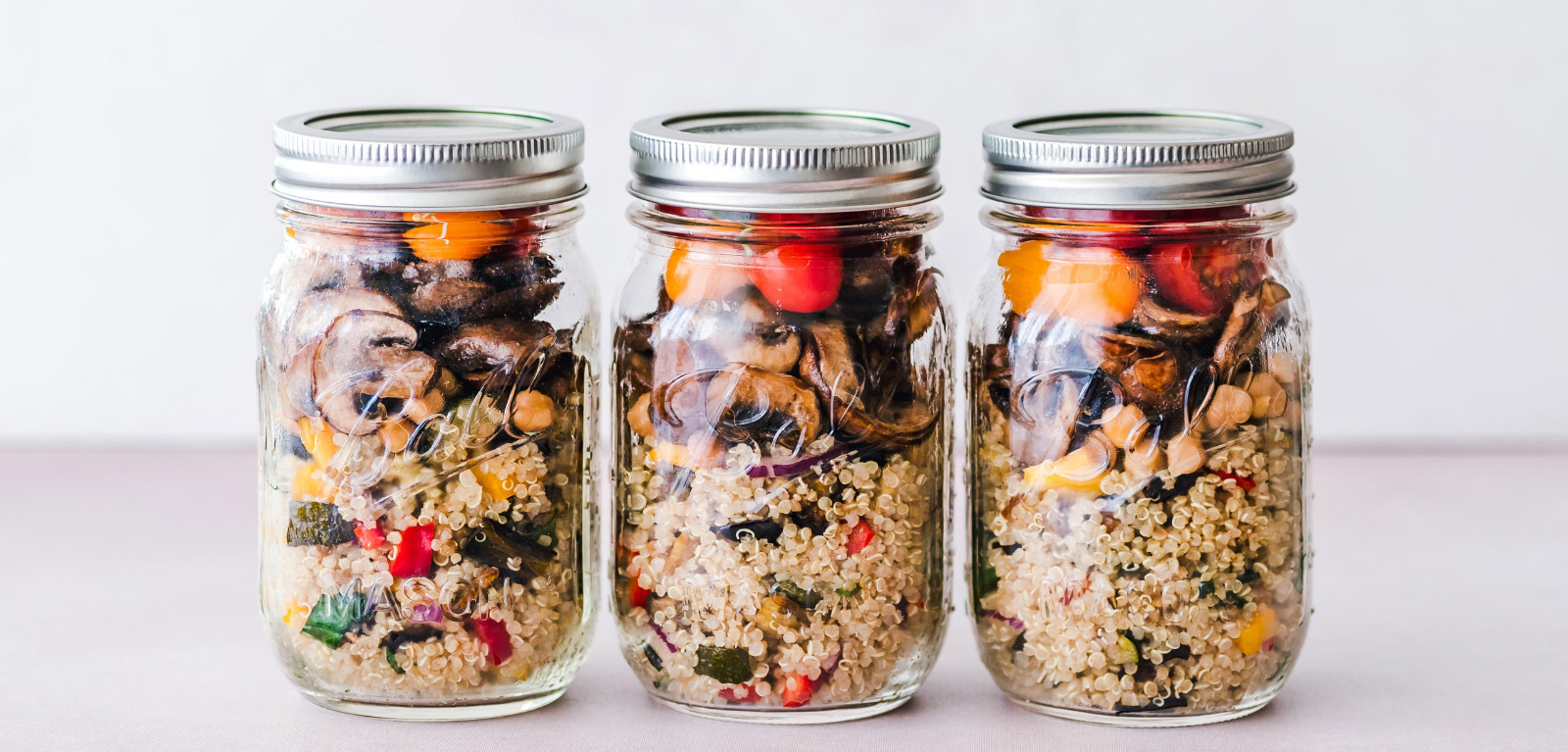 As a student, I find that healthy eating can take a back seat in my life if I stop actively trying to eat better. Cooking can be time-consuming, and many times all we really want to do is have some time to relax after studying or extracurricular activities. However, my bank account definitely did not flourish when I chose to eat out so many times a week!
Along with that, I found myself feeling quite lethargic and tired all the time due to the unhealthy food I was consuming. A change definitely needed to be made; I found that meal prepping was one very useful solution to my problem.
What I began to do was prep meals for my lunch and dinner throughout the week. Sometimes, I even prep some snacks or breakfast items! I definitely recommend meal prepping for anyone who finds that they are too busy throughout the day to cook meals all the time; it has saved me time, money and energy as well as helped to make my diet healthier! I usually prep meals on Sunday for Monday-Friday. Here are some tips and tricks that I have tried and tested throughout this past year and here they are!
Try to add variety
At the start, I would prep one type of meal for lunches and one type of meal for my dinners throughout the week. However, this quickly became very mundane and I would get bored with the meals I had made very fast. Eating the same thing every day can obviously make you feel sick of that food.
This is why I began prepping ingredients to easily mix and match for meals (such as roasting different vegetables to choose which ones to add to a Buddha bowl), or making 2 different meals for my dinners. The latter obviously requires some more work, but it is worth it in the end. Adding this small change made a huge difference for me and it kept my meals exciting.
Another way to add variety is to season items differently for different meals - for example, if I was making baked potato wedges, I would season some of them with salt and pepper, some of them with Italian herb seasoning, and some with smoked paprika and oregano. The taste of each of these seasonings is very different and can help with the boredom which can come from eating the same thing every day.
Choose ingredients/meals which will last some time
This point seems obvious, but it can be hard to follow. It does take some experimentation to see which food items can last a week without going bad. For myself, I like to use a lot of spinach, kale, beans, roasted veggies, and quinoa for my meals as I know these items tend to have a longer life - also they are healthy!
Another thing I would recommend is to make salads, but invest in small containers for the dressing so that you can add the dressing when it is time to eat the salad - salads can hold up quite well in the fridge as they usually have a lot of raw veggies and such in them and not adding the dressing until later is a very crucial step in keeping the salad fresh!
Take a break!
While I try my best to keep my meals exciting, there are obviously times I get bored of the items during the week. I recommend being less rigid during those weeks; take a day off and eat out for one meal to give yourself a break. This way, you can just eat the meal you made a day later and not be sick of it. If you force yourself to eat the meal if you really are just not into it, it can really ruin your mood and that is not the end goal! However, do try to motivate yourself to make meals that you enjoy so that you won't get bored easily. Or perhaps try getting a takeaway that will leave you with some leftovers for lunch too.
Choose One-Pot Meals
When cooking so much food at once, it can get overwhelming. Many times, I find that trying to make one-pot meals is the most efficient way to do things. I love making a good chowder, or quinoa bowl, chilli or mixed rice dish. What is great about these things is that you use minimal pots and pans (less washing up!), they are quick (you can just throw stuff in a pot and watch an episode of a show while waiting for it to cook!) and they can be very filling.
Use your oven!
Similar to the last point, roasting and baking things in the oven is very efficient when meal prepping. It makes for healthier items (if you can bake something rather than frying it, do it!), uses minimal utensils (literally a tray!), and you do not have to actively cook anything (throw it all in the oven and check periodically!).
I usually like to roast veggies, or chickpeas, or even kale (this can make a nice snack if you season the kale with some salt, pepper, paprika and olive oil!). Many times, the items that I put in the oven are not the entire meal, but a component of it - like I may roast chickpeas as an item I would add to a salad. But, in any case, it can be very useful to find meals that do not require a lot of active cooking.
The Internet is Your Friend!
It is not easy to come up with new meal ideas every week, and I do not recommend repeating the same meals all the time as that can get quite boring and tedious. I found that YouTube videos were quite useful, along with Pinterest for meal prepping ideas. You can find meal prep ideas for all types of diets, and for each meal and even snacks.
We live in a lucky time where we can go watch cooking videos or read recipes on blogs and such, and this is essential for meal prepping: you're trying to save time, so don't waste it on stressing about meals! Go online and find a meal prep idea that intrigues you and then customise it to your liking! Everyone has different tastes and it is important to experiment before finding your comfort spot!
Tejinder Gill

Dentistry| 2nd year | Canada

I am a 24-year-old Canadian girl through and through! I came to Belfast in Sept 2017 to start my degree in Dentistry. While I do have a degree from Canada (in Biochemistry), coming to Belfast has been an entirely new experience. I am part of the Canadian American Student Association and I am also a Residential Assistant, so if you see me around, say hi! I love reading, sports, singing but above all, I am a coffee fanatic, so I am always up for a chat over a delicious cup of coffee!

‌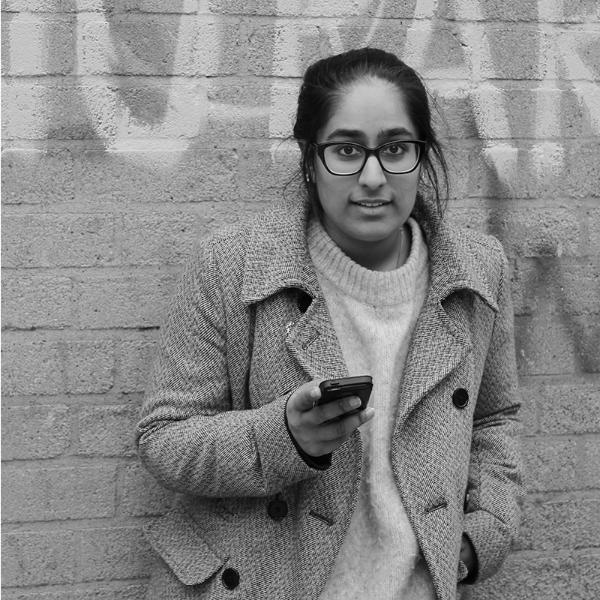 Tejinder Gil
Student blogger, BDS Dentistry