The Best Canadian Things to do in Belfast
When Tejinder moved to Belfast she decided to find the best Canadian Things to do in the city. To her surprise, there was quite a lot! Today she's sharing her tips on the blog.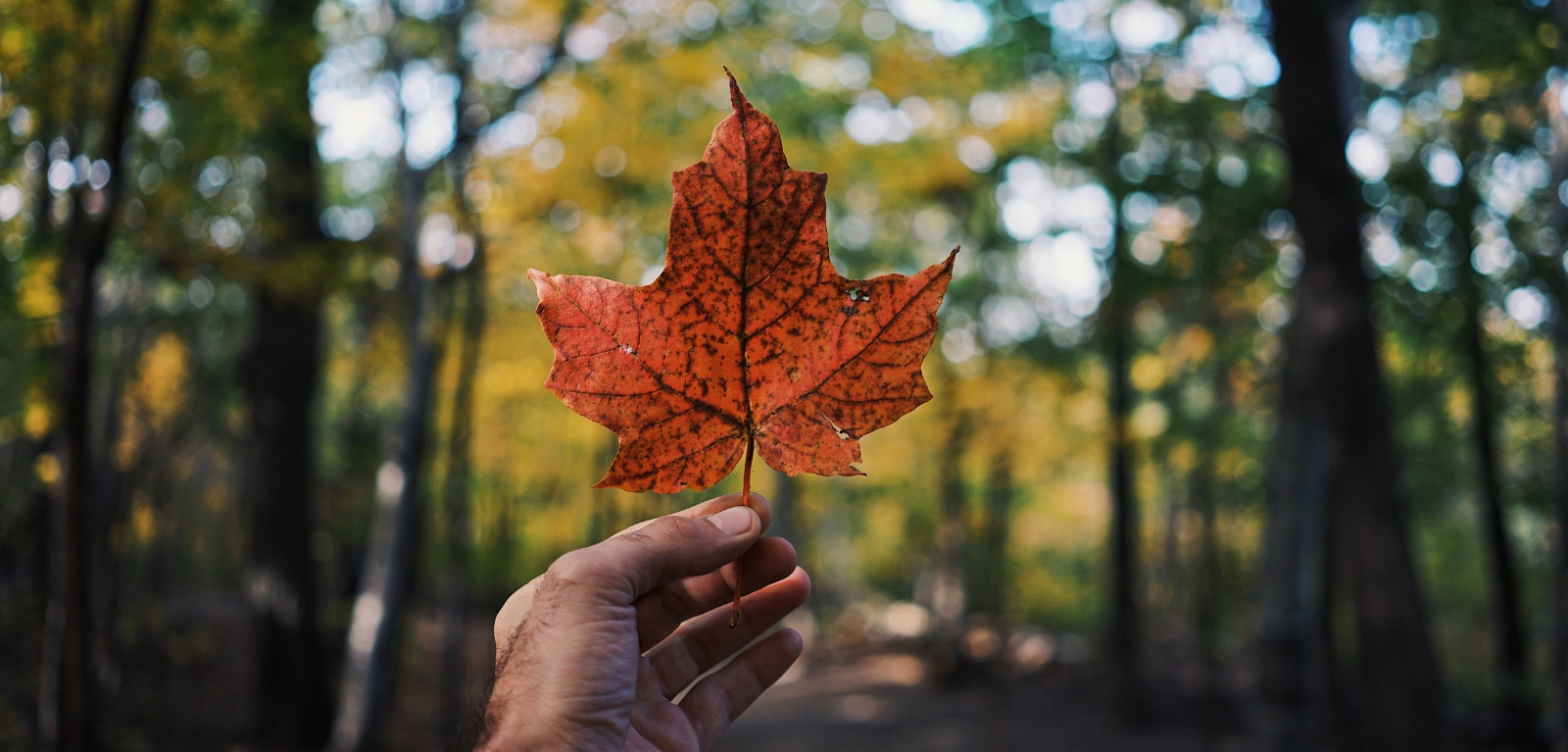 As a Canadian girl, through and through, when I moved to Belfast last year, I found myself feeling quite homesick sometimes. This is obviously to be expected when someone moves away from home, especially when "home" is so far away! However, luckily for me, Belfast is filled with opportunities for me to do stuff that made me feel right at home. So, if you're from the Great White North and feeling a little homesick, or even if you're not Canadian and want to immerse yourself in some Canadian culture, I have compiled a list of things you can do. These are all things which will make you understand some basics in a Canadian's life!
1. Have a Coffee at Tim Horton's
Any Canadian knows that Tim Horton's is a staple in our diets! In Canada, you can't go five minutes without seeing a location of Tim Horton's and what a blessing that is. Conveniently, Belfast now has one in the city centre, located at 65 Fountain St, Belfast, pretty much directly across from city hall.
TIP: this location is only a 3-5 minute walk from Elms BT1 and BT2, the two new Queen's Accommodation Buildings in the city centre!
For all my fellow Canadians, I can assure you that the iced capps taste the EXACT same as back home, and the bagels are just as good, even though the variety is still being developed. This café only opened in Belfast in May 2018 so it is quite a new establishment but a much-needed one! I am a frequent customer, as you can probably tell. If you have never been to Tim Horton's, what are you waiting for? They have delicious doughnuts, good coffee and a great selection of food! Also, they are very reasonably priced. No matter what weather, I always get their iced cappuccino and would 10/10 recommend!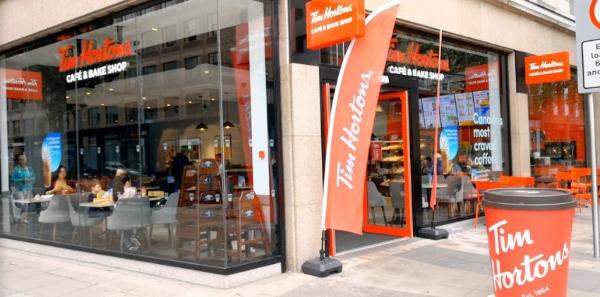 2. Go to Oui Poutine
Many people outside of Canada are unaware of poutine. However, for many Canadians, it is a need rather than a desire. Poutine is basically made from fries (not chips!) with gravy and cheese curds as a topping; places that specifically do poutine only will have fancier versions of it with the classic gravy and cheese curds but also other toppings like different types of meats, or onions and peas, etc. Now, I personally love a big plate of poutine, but it has to be made right!
So, I went on a quest to find good poutine in Belfast. Needless to say, I succeeded! Oui Poutine is a food truck which is committed to selling poutine with many different types and flavours. The food truck is owned by Canadians from Montreal and the poutine is pretty authentic! The main location for the truck is by the Big Fish at 1 Donegall Quay, Belfast. They are usually only open on Thursday, Friday and Saturday for a few hours each time so make sure to check their opening hours before heading over! They also take the truck to food festivals and even bring it to the main campus of Queen's on special occasions! They have a Facebook page on which they are very active about posting where they'll be on certain days.
NOTE: they also have veggie options for my fellow vegetarians! I recommend the veggie special with peas and onions! YUM….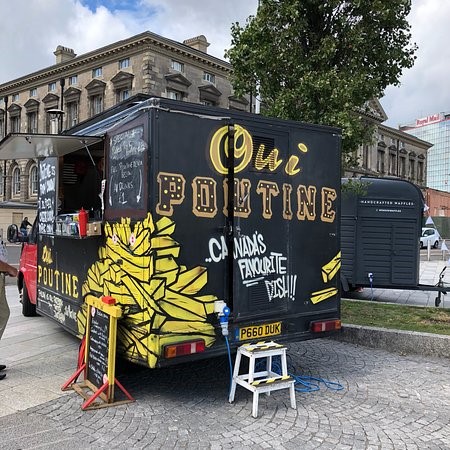 3. Check out an Ice Hockey Game
Many Canadian kids grew up either playing or watching ice hockey (or both playing AND watching!). No matter what a person's cultural background, most Canadians love to watch hockey and it really brings many people together. Besides being a Canadian thing, I think watching sports can be such a good way to get people together and this transcends language, culture, country or religion.
So, I looked into it and realized that the ice hockey scene in Belfast is actually quite large as well! If you are unaware, Belfast has their own ice hockey team called the Belfast Giants. They frequently have hockey matches in Belfast, so make sure to check their website to see who they're playing next, or you can even check out TicketMaster. Being in a crowd in a cold ice rink arena, cheering on the players feels right at home for me. Going to support local teams is always a nice and rewarding experience and I think everyone can enjoy a good hockey match. I was pleasantly surprised to see that a lot of the players on the team are actually Canadians! This fueled my Canadian pride just a little more and reminded me of my love for ice hockey‌.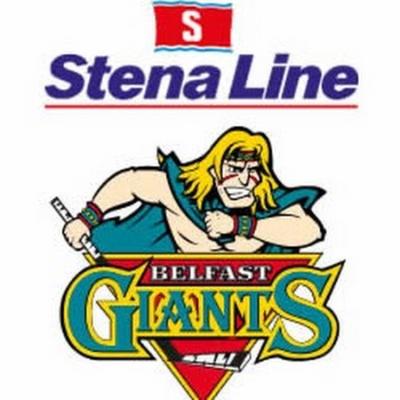 4. Go Ice Skating
If you're not a person who enjoys watching people skate on the ice, you might enjoy being the person skating on the ice! And if you love ice hockey, you might also love learning to skate. As a young kid growing up in Canada, there was no question about it; you would learn how to skate. Our schools took us on ice skating trips multiple times every year, our parents took us skating on weekends, many of us were on ice hockey teams, and there are many public skating ice rinks where people can go skate for free! This is such a normal winter activity, and everyone enjoys it very much. If you're looking for a place to ice skate in Belfast, you can check out the Dundonald International Ice Bowl. They also offer skate rentals!
If you've never ice skated before, don't worry! Many people are going for their first time and I can guarantee you will not be the only beginner! Going ice skating with a group of friends is a great activity to do in your free time because it is fun as well as sporty.
5. Check out the Rockies Sports Bar
Rockies Sports Bar is the first Canadian sports bar in Belfast, inside the Space Odyssey Pavilion. If you're a sports fan, this is definitely a place to visit. This bar has a display of over 500 sports jerseys and memorabilia from different sports (including the Belfast Giants!). They also have a wide selection of draughts, wines, beers and other drinks to have. They have six large screens showing live sports events and this bar definitely has the vibe of any Canadian sports bar. Along with this, they also do other events, one example being their World War I Exhibition. This should definitely be a place on your list whether you're Canadian or not!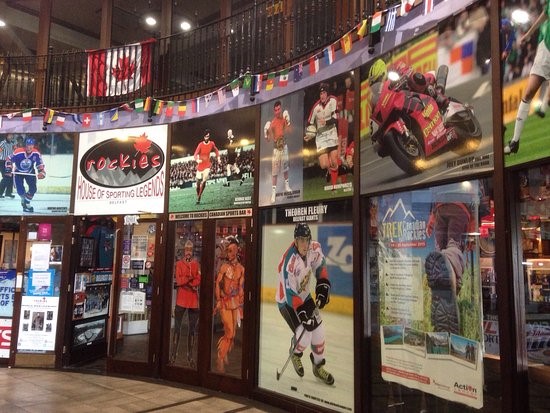 6. JOIN CASA!!
Now, this might be a little bit of self-promotion, but another great way to get involved in Canadian (and American) activities at Queen's University is to join the Canadian American Students' Association at Queen's! I am on the committee for this club and we are fairly new. The aim of this society is to showcase and do Canadian and American things in Belfast to students, regardless of what nationality you may be. To join this club, you do not have to be from Canada or America; you just need to have an enthusiasm for doing a bunch of cool and fun activities!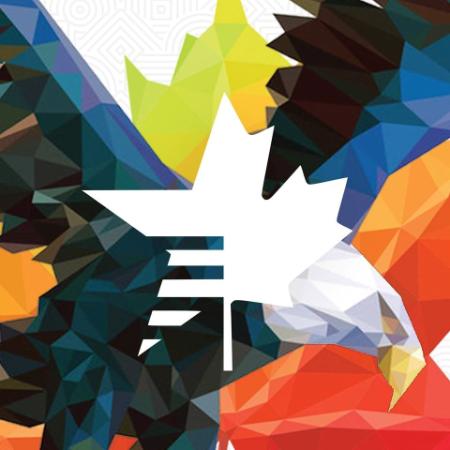 If you are interested in joining, you can email casa@qub.ac.uk
Want to know more about Tejinder's course? Take a look at the BDS Dentistry course page.
Tejinder Gill

Dentistry| 2nd year | Canada

I am a 24-year-old Canadian girl through and through! I came to Belfast in Sept 2017 to start my degree in Dentistry. While I do have a degree from Canada (in Biochemistry), coming to Belfast has been an entirely new experience. I am part of the Canadian American Student Association and I am also a Residential Assistant, so if you see me around, say hi! I love reading, sports, singing but above all, I am a coffee fanatic, so I am always up for a chat over a delicious cup of coffee!

‌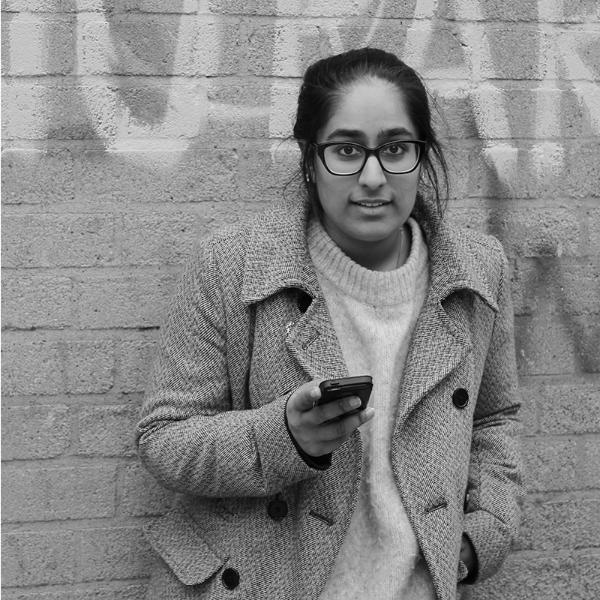 Tejinder Gil
Student blogger, BDS Dentistry