"I always wanted to study abroad," Hear from Canadian student Manasa and her Mom
Starting university is a big step and moving to a new continent is an even bigger one. Canadian student Manasa and her mom discuss why her decision to come to Queen's was the right one.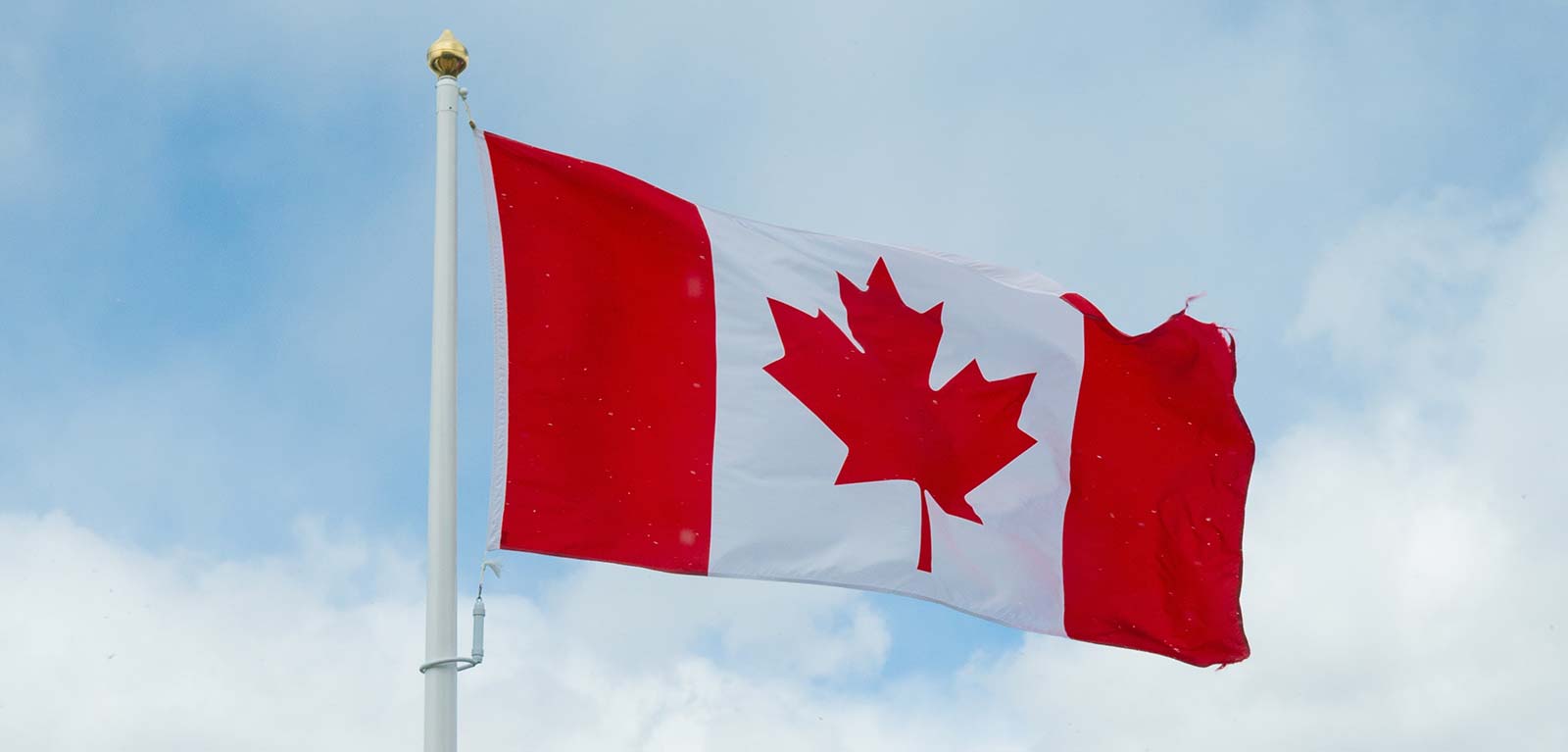 Why did you choose Queen's?
Manasa: I chose Queen's because I liked the city and how the medical course was being taught. It's a beautiful city and the campus looked well laid out as well. But mainly, I chose Queen's because of the early clinical contract we had and the dissection in anatomy. We got to talk to a patient for our family attachment in first year and I thought it was a very insightful experience.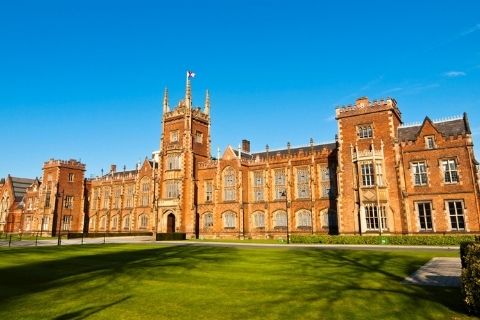 The Lanyon Building at Queen's
Had you heard of Queen's before Manasa mentioned it?
Mom: No, it was only after she had written her UCAT that she mentioned Queen's as one of her options.
Did you go to an open day before choosing Queen's?
Both: No, since we lived all the way over in Canada, we could not physically visit the campus. But we did look at the website and we thought the information was clear and accurate.
The virtual platform that Queen's had was very straightforward and it answered all our questions.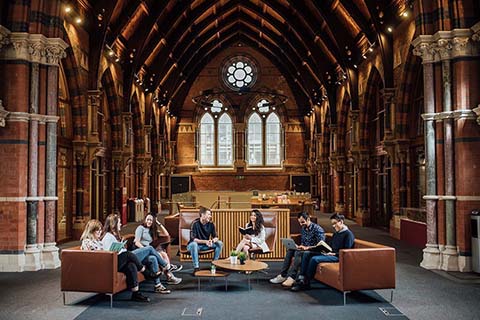 Inside The Graduate School at Queen's
What were your first impressions of Queen's?
Mom: The building was very beautiful. I thought it looked very dignified and it reflected a very good learning environment and academic staff.
I personally loved the architecture and the way the campus was built. I felt more confident about the university looking at its campus.
Manasa: I thought it was a beautiful campus as well, but I was also really interested in how the course was laid out for medicine. I liked the first-year clinical contact we had and the fact that did dissection in anatomy. I also thought the website was well laid out and the staff answered all my questions before and after I applied.

The McClay Library at Queen's
Did you have any preconceived ideas about Belfast?
Mom: We did have a bit of anxiety about sending Manasa abroad, but we thought that Belfast looked like a good place to live.
The weather seemed to be good, the public transport sounded like it was easy to access.
We had also been to Europe before, so we were not complete strangers to the area. Additionally, we looked at some videos online about tours people had done around Belfast and it all seemed very promising.
Manasa: Not really any preconceived ideas. I had always wanted to study abroad, no matter where it was so I was just really excited to come here. I am pleased to say that Belfast has exceeded my expectations.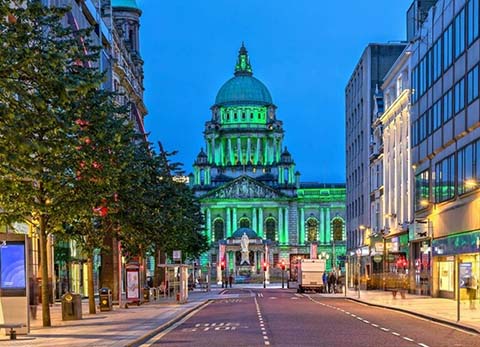 Belfast City Hall
Had you visited here before?
Both: No, we did not really roam around the UK, it was more Amsterdam, France, and Italy.
Do you have any concerns about your child being in Belfast?
Mom: The most important thing is security. We were worried about how she gets to her school and back and how easy it is to get to places. Since we are very far away from her, it will be hard to come and help her in times of need.
Editor's note: Belfast is in the safest region in the UK (UK British Crime Surveys 2019/20)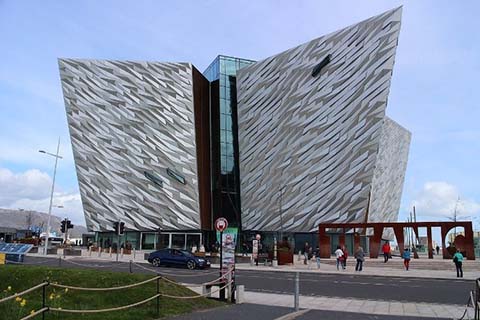 The Titanic Centre, Belfast
How long does it take you to get here?
Manasa: It takes about 2 days of travel to come here from Canada and it is a very tiring journey. I often must plan about 4 days around coming here because of the jet lag that comes with the travel. I cannot get on a flight to see my parents as often as I want, and flights can be expensive, so I must carefully plan all my visits.
Was it the right choice?
Mom: I believe it was the right choice for her. Since it was a medical degree, it was a good choice for her to come to the UK to study. I also think it was good for her to become fully independent because there are so many things to learn when you move out as a young adult. It is a big decision, but I ultimately think it was an excellent learning opportunity for her and was the right thing to do.
Manasa: I think it was the right choice for me. Not only was it an amazing opportunity for me to study my favourite subject, it was also the chance to live on my own and experience things without the help of my parents. Being in my second year now, I can say that it has not been easy living without my family near be, but it has taught me a lot about me and my capacity to take care of myself.
Find out more
Take a Virtual Tour of Queen's campus, accommodation and Belfast
More Student Life blogs
Manasa Ramakrishna

Medicine | Undergraduate Student | Canada

I'm a 20-year-old international student from Canada and currently studying Medicine. I figured the best way to combine my love for science, travelling and working with people would be to do international medicine. Outside school, I do classical dance, sculpture and biking!