5 Things We Learned at the Go Global International Fair
The highlight of Go Global Week, the International Fair offers students a snapshot of the life-changing study, work or volunteer abroad programmes offered as part of their degree at Queen's. Here is what we learned.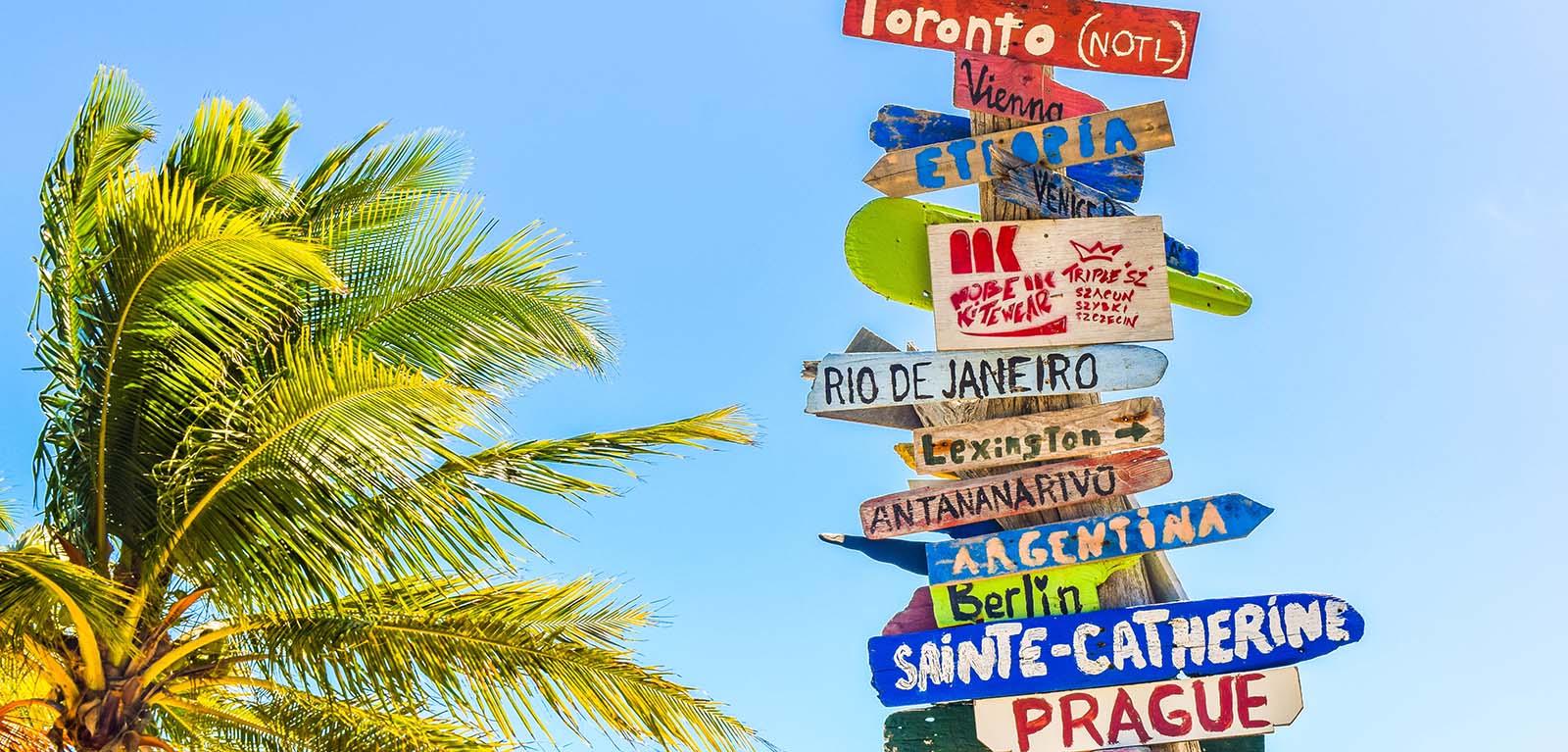 1. This event is more popular than a BTS gig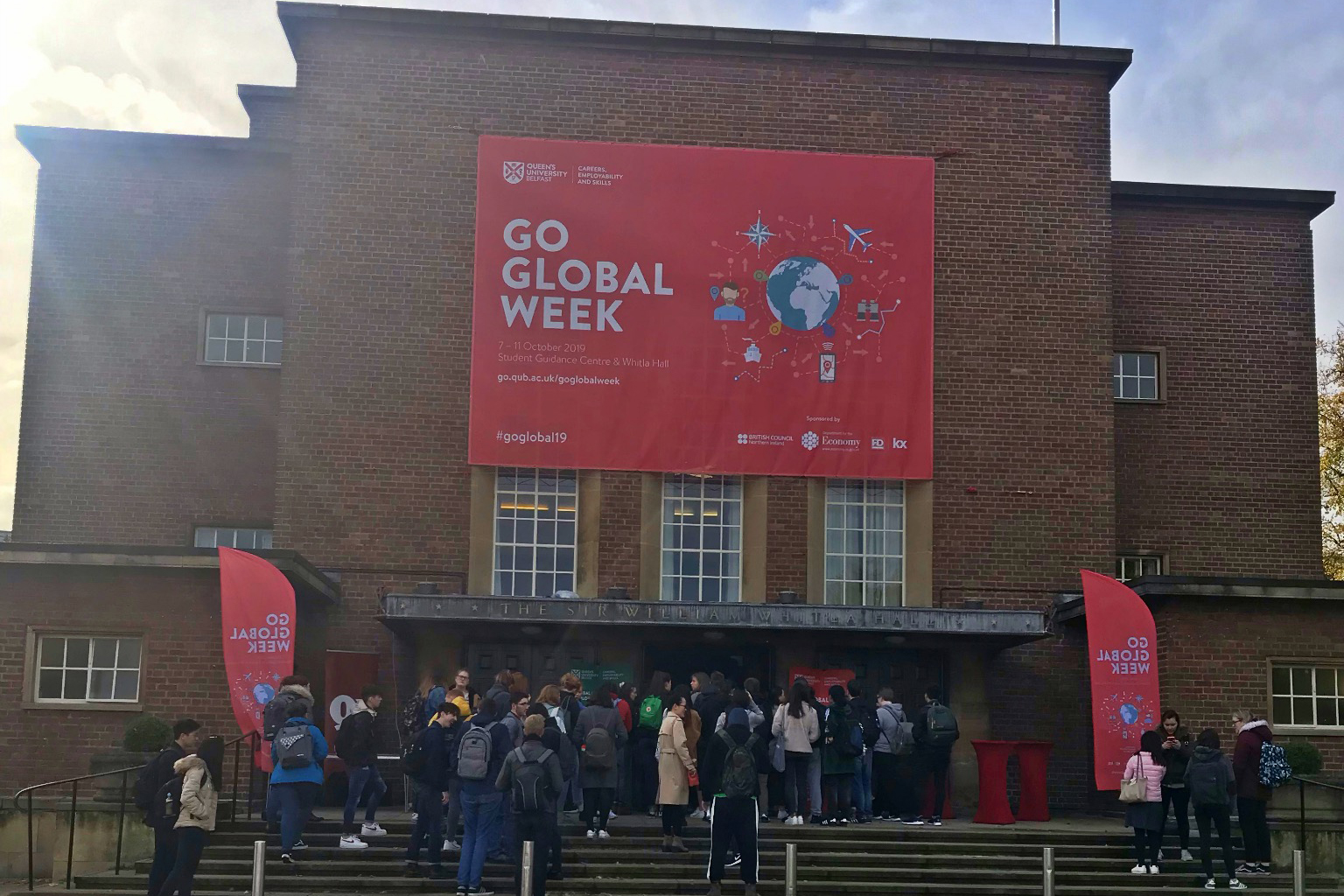 You'd be forgiven for thinking the crowds gathered outside the Whitla Hall were queuing for a music gig. But when you consider the smorgasbord of career and travel dreams of offer inside, it's little wonder peeps were keen to get there for the doors opening.
2. You need a game plan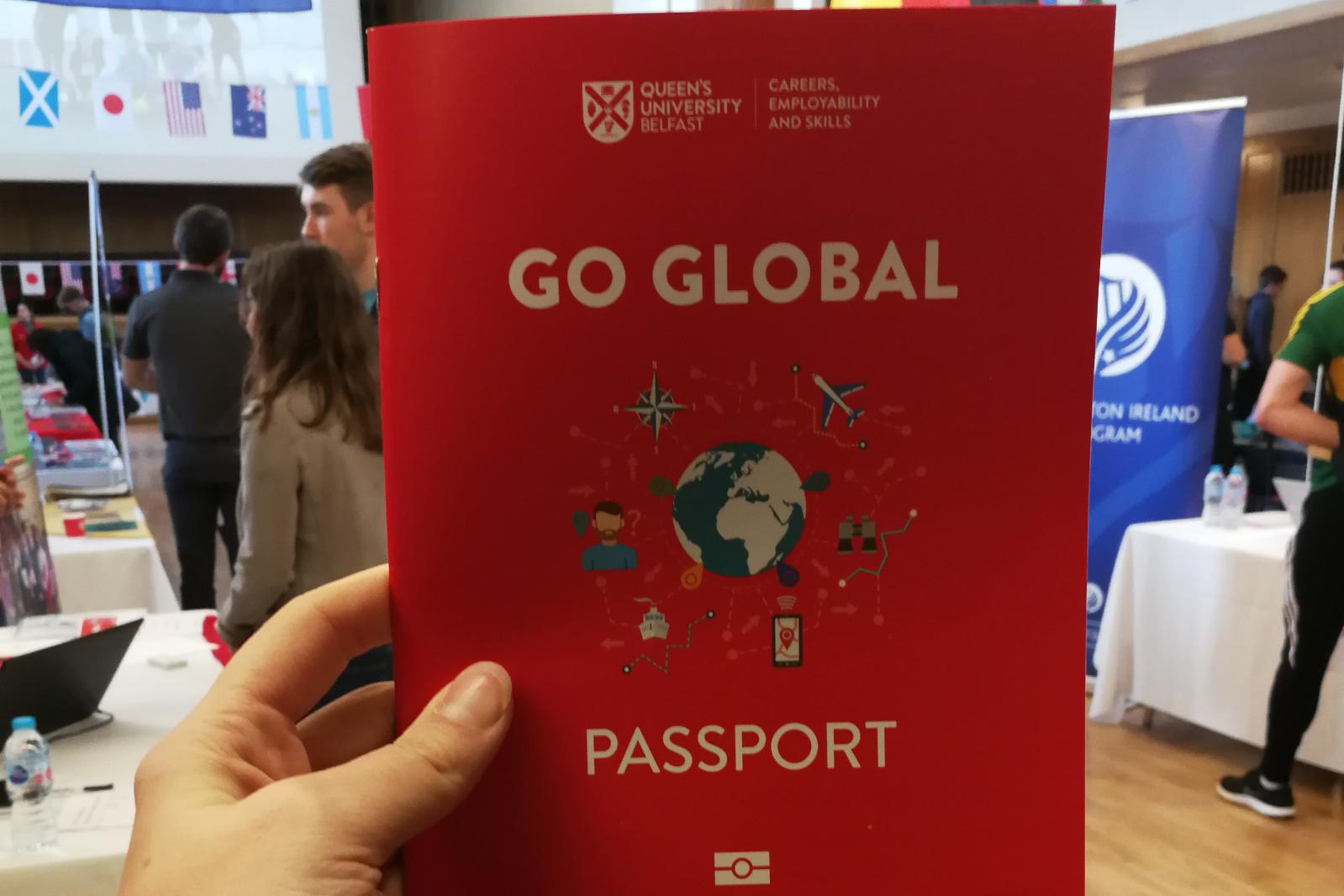 We counted almost 40 programmes and organisations showcasing inside the event, all offering trips to far-flung destinations – some so exotic we hadn't even heard of them before (Plancencia in Belize, anyone?) – so, there is a lot to take in. Luckily, there is a handy programme issued as soon as you are inside the venue, which tells you exactly who is who so you can make a beeline for the programmes that pique your interest.
3. You don't have to pick just one destination
I think it was Aristotle or perhaps Cher from Clueless* who once remarked 'Decisions are the worst', and when you are confronted with the array of trips and experiences on offer at the Global Fair, choosing just one can seem overwhelming. The good news is you don't have to: you can take advantage of several. There are short-term and long-term opportunities lasting between 2 weeks and 12 months, so you can apply for as many as you can feasibly work around your degree programme.
We spoke to undergraduate Sophie, for example, who'd taken advantage of an Erasmus stint in France as well as a programme in China. Both very different, but equally rewarding experiences.
*It was definitely Cher from Clueless
4. Don't assume an opportunity is not for you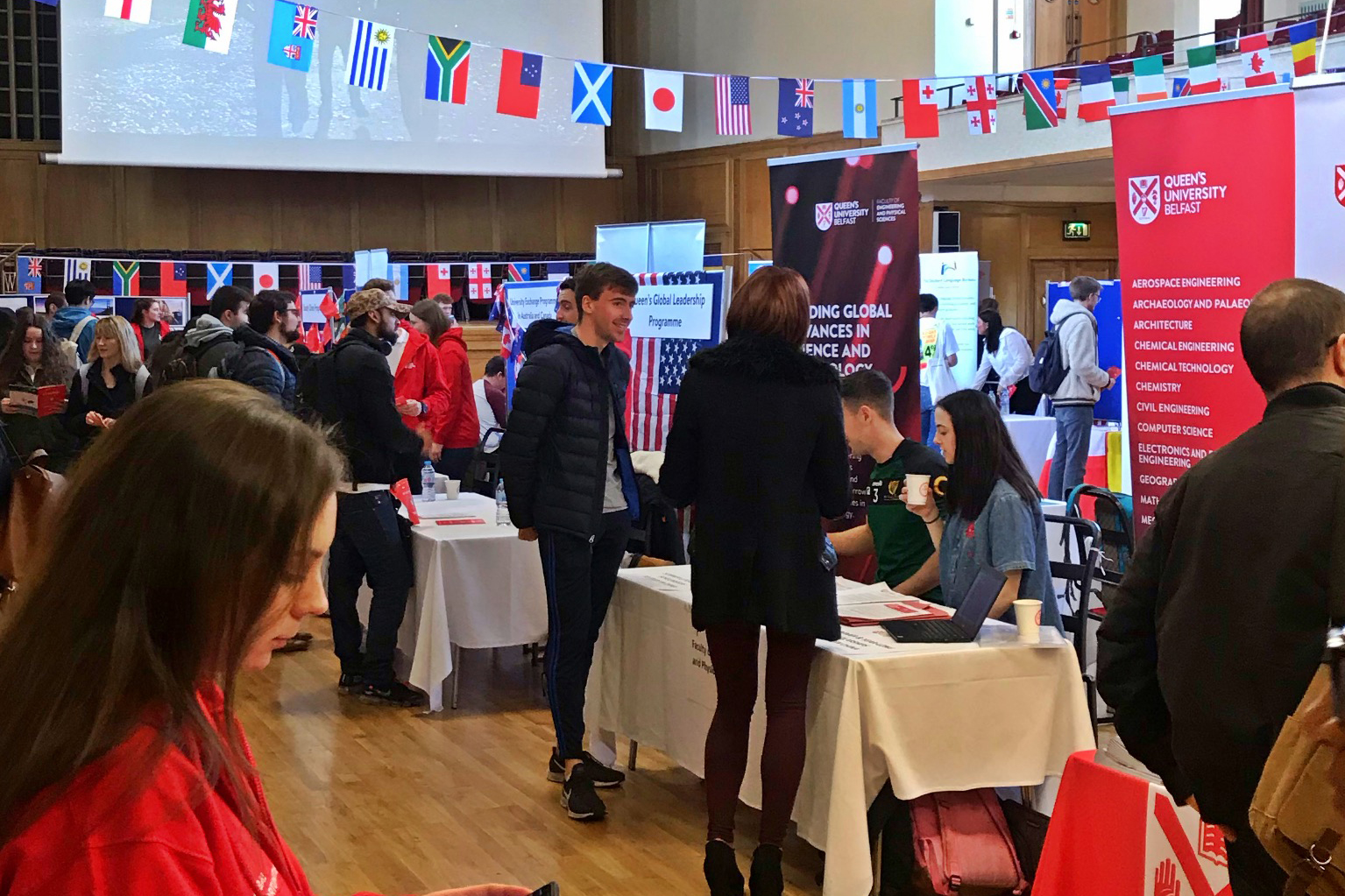 It's worth chatting to as many organisations as possible, even if you think they don't apply to your course. The results may surprise you. For example, you don't have to be studying languages to teach English as a foreign language anywhere in the world; you don't need to be studying teaching to train as a summer camp leader in the States.
We chatted to Film Studies undergraduate Christian Green who took part in the NY-NI Mentorship programme. He wrongly assumed the business mentorship programme in New York was solely for "Apprentice candidate" types. On the programme, he found he was able to develop essential leadership skills (a must for a budding film director) and even got a sit down with some movie industry big wigs. What's more, he filmed the whole experience for his show-reel. Bonus.
5. Be open to where new possibilities can take you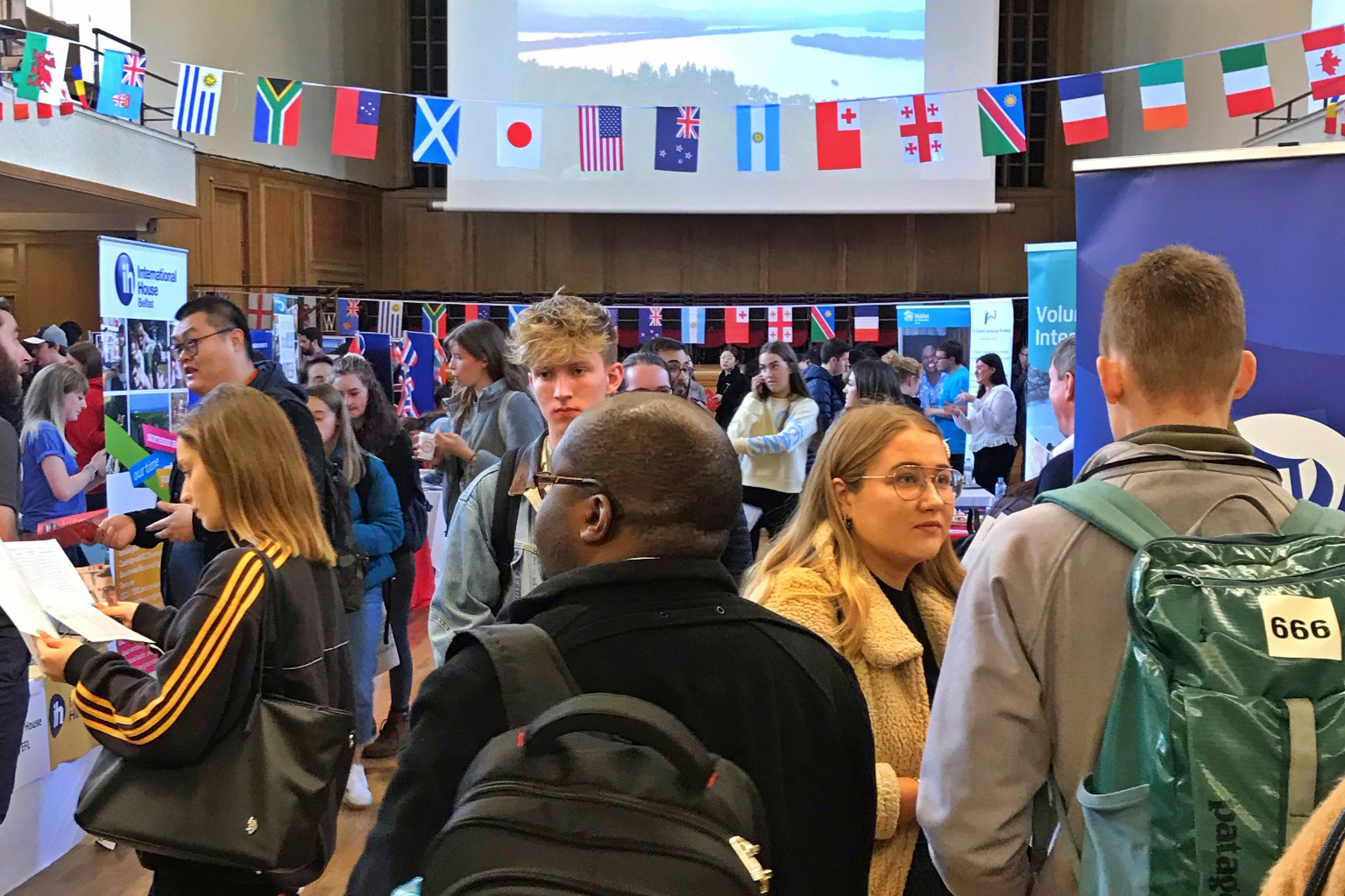 Even if you have your career trajectory all planned out, your career can take on surprising twists if you are open to exciting new adventures. Take Queen's Software Engineering alum Ryan Kennedy. As an undergraduate, he never envisaged he'd be volunteering with an elephant project in Thailand, but that is exactly what he found himself doing through a volunteer abroad placement with GVI. He was able to tie the experience to his course on his return to Queen's by creating a data entry program to aid the data collection carried out by the volunteers and staff in Chiang Mai. As a graduate, Ryan now works for GVI and his job takes him all over the world.
Discover more Global Opportunities at Queen's