Where to get delicious food from your home country in Belfast
Let our international students be your culinary guides.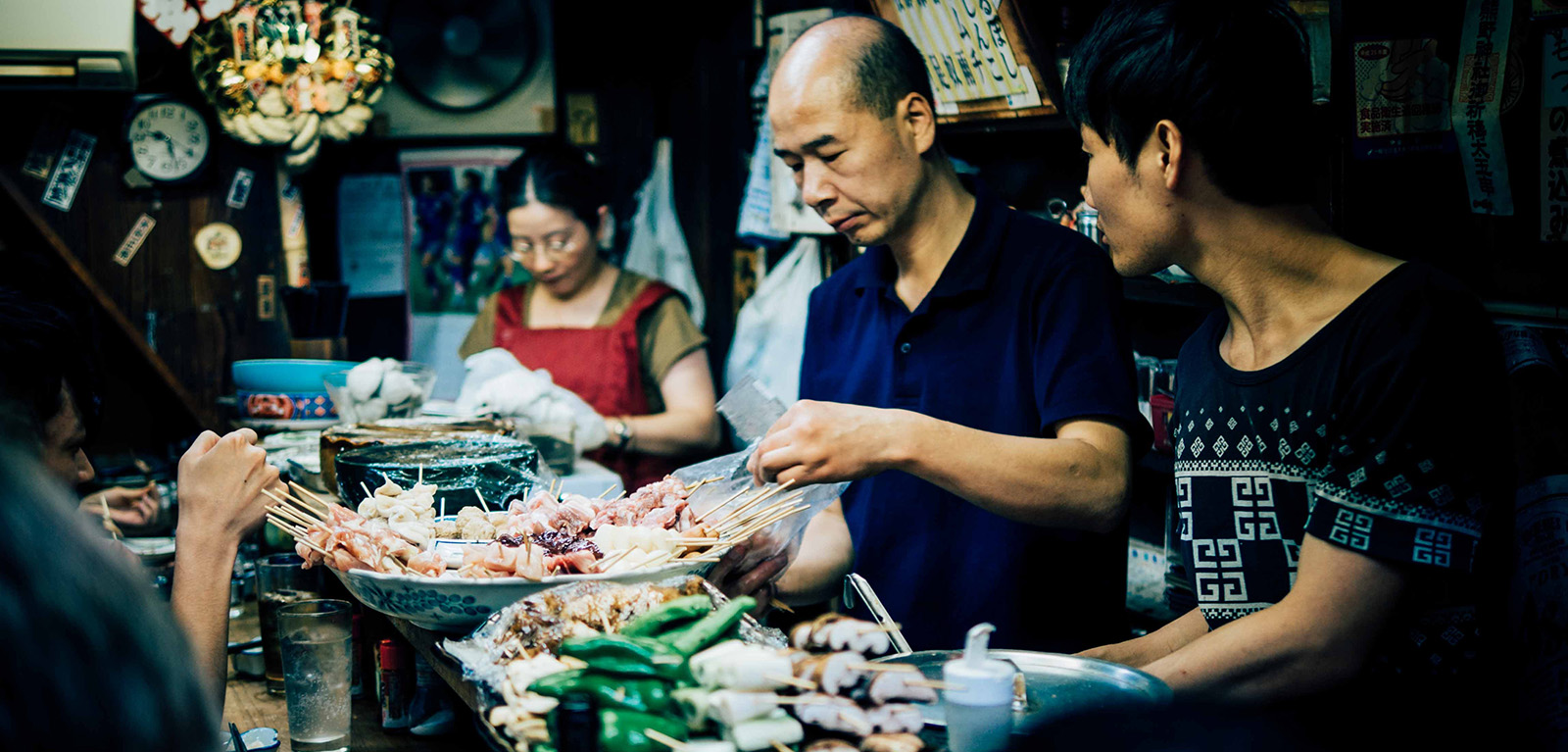 'Bangla Bazaar meets all your culinary needs'
Maisha Hossain, Bangladesh
Four months into my student life of takeaways and fried eggs, I found myself madly craving for some homemade curry, and called my mum up for the list.
"Cardamom, clove, cinnamon, bay leaf, cumin powder, onions, turmeric, chilli powder, garlic paste, ginger paste…"
"Wait, what? I need all of them for a single dish?"
And that's how a distraught me discovered Bangla Bazaar on Ormeau Road. With Ramadan round the corner, the Bangladeshi market meets the culinary needs of all South Asian, African and Middle Eastern cuisines.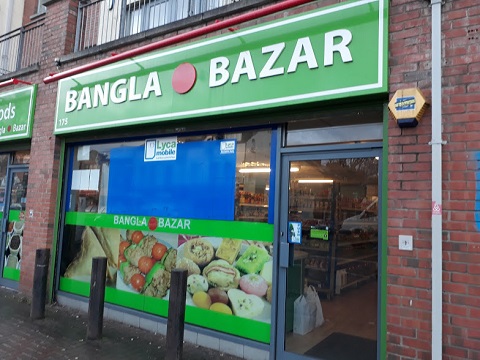 Your iftaar needs dates and a chilled glass of Rooh Afza and they are both available here! You can also find chana, puffed rice, haleem mix, jaggery, and the good old hajmola and chabanprakash to keep your tummy under check!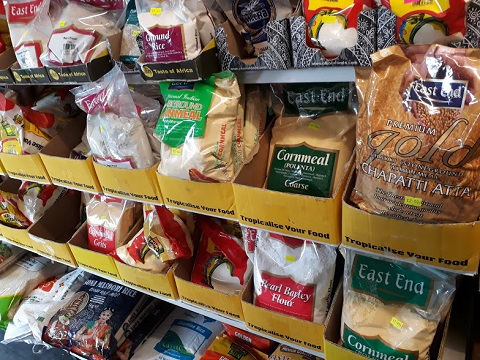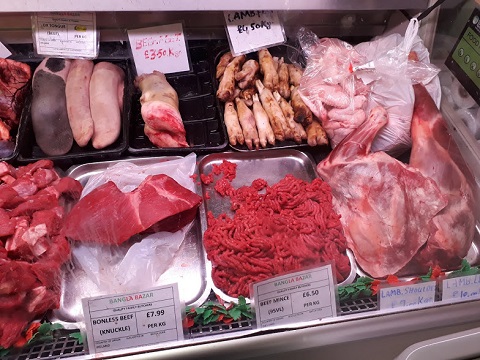 Bangla Bazaar also offers fresh halal meat of lamb, beef and chicken with or without bones as per your preference. There's also chicken hearts and beef livers and lamb legs and… yeah, everything.
There's plenty of fish in the sea and here, too. If you've been missing your South Asian fish dishes, you're in for a pleasant surprise. Basa fish, hilsa, chitala, rohu, catfish, pomfret, tengra, tilapia – the list is endless!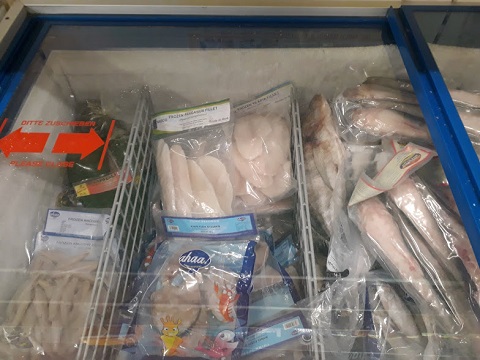 There's ground spice and whole spice and spice blends, and along with basics such as cardamoms and cumin, you will also find rarities from East End like fennel seeds, mace, nutmeg powder, extra hot chilli powder, onion powder, etc.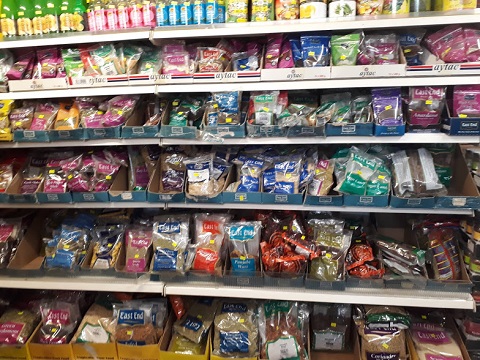 How does a box of juicy gulab jamuns, rasgullas, almond barfi, laddu, and gajar halwa sound? How does the availability of vermacilli, kheer, and all kinds of sago and flour for your own kitchen sound? It's all here too.
Did you say Haldiram's chanachur? Tarmarind water? Naga pickle? Laziza biryani mix? Maggi noodles? Loose leaf tea? Ovaltine and Horlicks? I say go to Bangla Bazaar!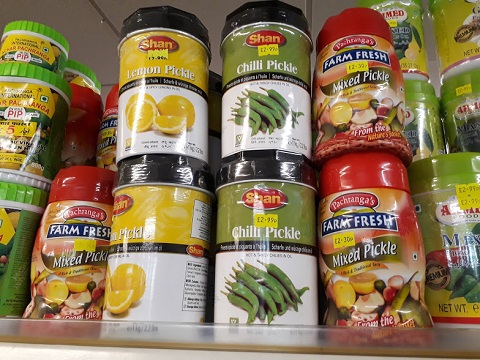 'There are at least 50 Indian restaurants in Belfast!'
Shreya Mohal, India
Eating out‌
I was surprised to find that there are about 50 Indian restaurants in Belfast! So do not worry when you get homesick and miss your mother's food as there are a lot of options of restaurants to choose from! Many of my friends enjoy the restaurant called Nu Delhi, located at Bruce Street in Belfast and other restaurants like Kathmandu Kitchen and Moghul are well worth a visit. Both of them are located in Botanic Avenue, just behind the university. I personally enjoy the food at India Gate. The restaurant is situated at Great Victoria Street and offers the authentic taste of India.
There is also a south Indian serving restaurant in Belfast called Bites of India! It is located on Ravenhill Road and the quantity of dosas, idlis and vadas for the price is totally worth it! As is the sambar!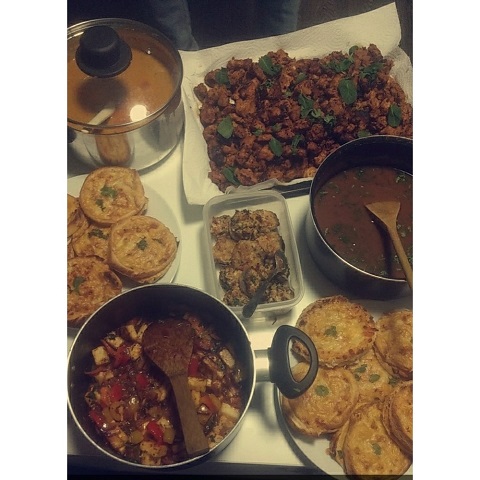 Eating in
Being a typical Punjabi girl, my favourite Indian dish is rajma chawal. There are two Indian supermarkets in Belfast that are the solution to all the home-cooking problems! The first one is Mr. Spice located at Sandy Row and the second store is Spicy World, situated at Donegal Pass. Both the stores are the solution to homesickness, offering Haldiram namkeen, Maggi, Kurkure and anything an Indian student desires to eat!
As a student I'm always short on money! However, there is a wide range of restaurants that are pocket-friendly and serve delicious food. My all-time favourite restaurants are Boojum and Maggie Mays. Boojum is a Mexican restaurant which serves the best burrito, burrito bowl and nachos! Each meal is as reasonable as £6 and the quantity and quality are bang on! Maggie Mays, on the other hand, is one of the most popular cafes in Belfast, serving the most delightful milkshakes!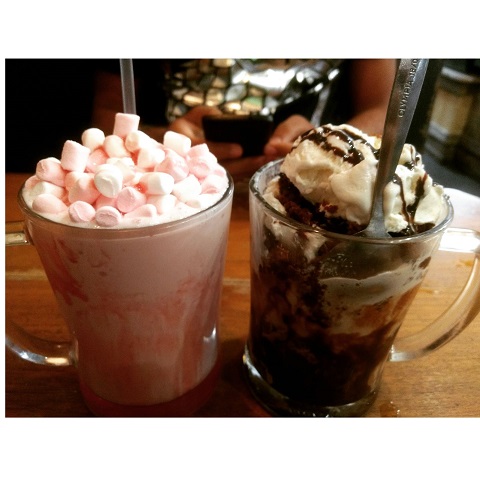 'Check out Tesco's Polish section'
Anna Kruglova, Russia
Eating out
One of my favourite places to go is Cafe Meluzyne on Woodstock Road. It is a real heaven for everyone who is looking for Eastern European food and especially for meat-lovers. You will find all iconic dishes there – bortsh (that they call Ukrainian beetroot soup) or various kinds of cutlets. There are even a few vegetarian options available – for example, delicious pancakes or cabbage dumplings (that we call vareniki). The prices are very affordable (for example, 'Ukrainian beetroot soup' costs only £2.50) and if you are interested in history, you may be curious to have a look at its interior because it's a reminder of the cafes which existed in the Soviet Union. Both a cultural and gastronomic experience in one place for a decent price – what else could you desire?
Eating in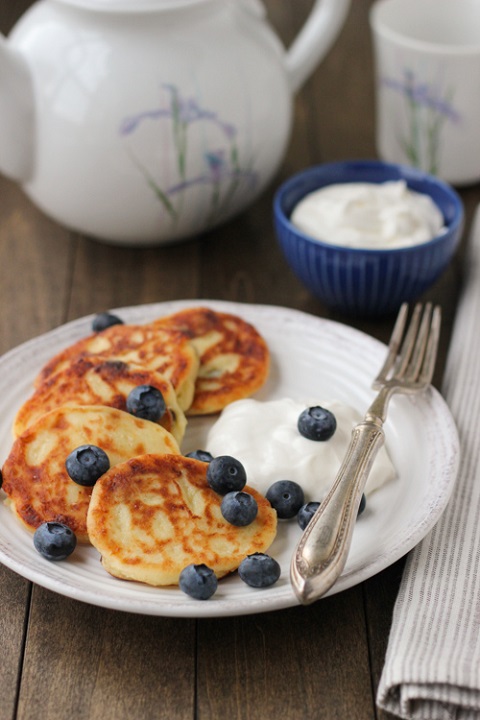 There are a few dishes that I keep dreaming about during cold Belfast mornings and evenings. One of my favorite ones is 'sirniky' (farmer's cheese pancakes). This is kind of breakfast or dessert which is ideal for a lazy Saturday or Sunday morning when you can spend a bit more time on cooking and just relax and enjoy your breakfast. The main ingredient is tworog (a kind of farmer 's cheese but of much thicker texture). You can get it from Tesco Lisburn Road's Polish food section or in any other Polish shop. You can buy all the other ingredients from the local shop and treat yourself with a real Russian breakfast.
Tasting local
I should admit – I have fallen in love with Irish bread. Soda bread, Veda bread, potato bread – I just can't get enough of them. I particularly like Veda – very soft, moist and a little bit sweet slices, which are ideal for different kinds of toasts, for example, with avocado and eggs, or simply with Cheddar cheese – one of the best breakfasts ever!
Larisa Kvon, Russia/Korea
Eating in
There are a couple of Polish shops where you can get ingredients to cook Russian food, for example Polita supermarket, on the Ravenhill Road, has a great variety of products Russians will be familiar with.
You'll find grains, such as Buckwheat, there, too, along with dairy products such as Kefir and Smetana, tworog and others.
In general however, you'll find traditional Russian food quite easily in in normal grocery shops, such as Tesco.
Eating out
I love Korean food and there are a couple of places you can sample traditional Korean food, such as Arirang on Botanic Avenue. I love the comfort food dishes such as bibimbab, kimchi-stew and topokki.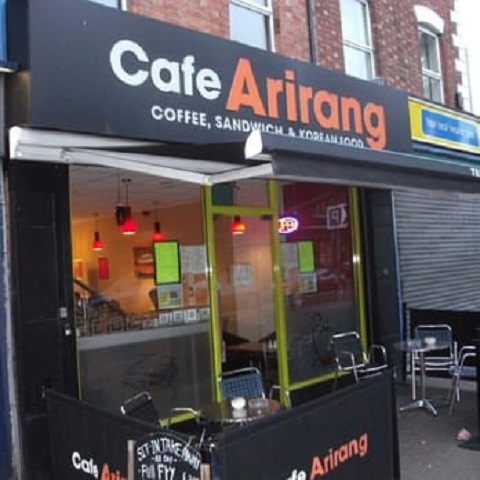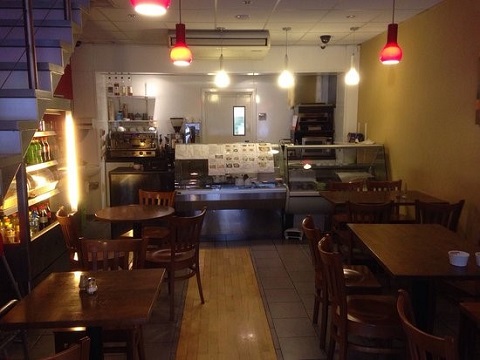 The other place I like is Steamboat BBQ Oriental on Donegal Pass. It's a buffet where you can grill pork and beef, and a good variety of chicken, fish, vegetables etc.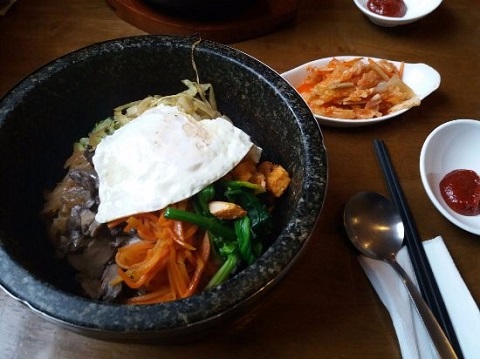 There are quite a few big oriental markets where Korean people can find necessary ingredients such as red pepper flakes, sauces, rice and Kimchi. One of my favourite is Lee food on the Ormeau Road. It provides a great selection of noodles, sauces, some dry ingredients and Korean pastes. You can find pretty everything you need to cook simple to medium level Korean dishes.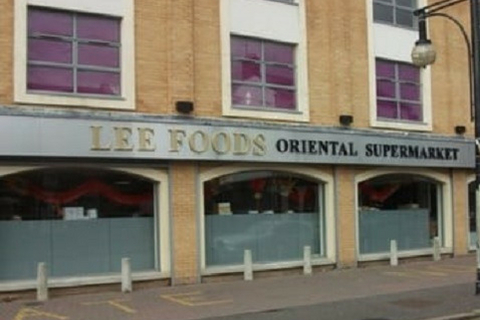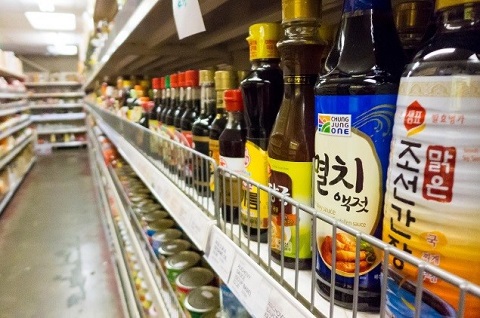 'Homesick? Let's have a taste of home.'
Shing Him Mak, Hong Kong
Coming from Asia, I know exactly how the feeling of homesickness is like and sometimes having a taste of Asian food might help you to feel a little closer to home. Here are a few restaurants that I recommend for people from Asia.
Eating out
Lee Garden (Botanic Ave, Belfast)
This is a restaurant serving delicious Chinese food. 'Dim Sum' is something that is well known in Hong Kong, everyone loves them. However, we don't quite often get a chance to have quality dim sum abroad, especially in western countries like the UK. Although it can be a little expensive when compared to my home country, I can say it is the best place to go when you miss Hong Kong 'dim sum'.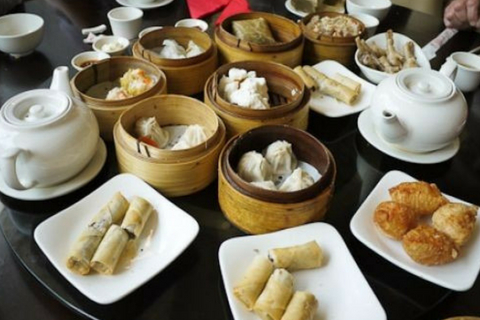 ‌
Abacus Chinese Restaurant (Eglantine Ave, Belfast)
This restaurant serves a variety of Chinese dishes, literally anything you can think of in a Chinese Restaurant. For example, Crispy Chicken, barbecued ribs, Chinese soup etc.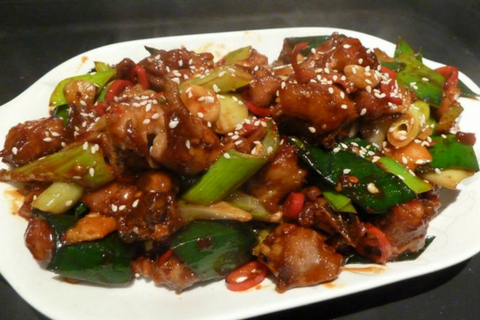 Steamboat (Donegall Pass, Belfast)
Missing hot pot? Here is where you should go for hot pot. Hot pot is something that I usually eat during winter – it keeps your stomach warm and full. There're a variety of food for you to choose from. For example, beef, pork, chicken etc. The Hot Pot broths come with fresh ingredients, which I love.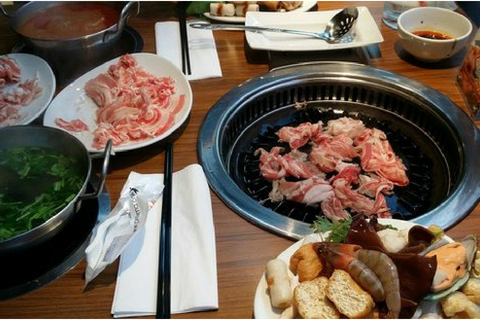 Bo Tree Kitchen (University Ave, Belfast)
This restaurant serves Thai food. Sometime having too much fish and chips is dull and boring. Thai food is something that I recommend in order to have a change. I particularly like the soup noodle and Tom Yam Kung and the spicy sauce there – it gives your tongue a bit of excitement.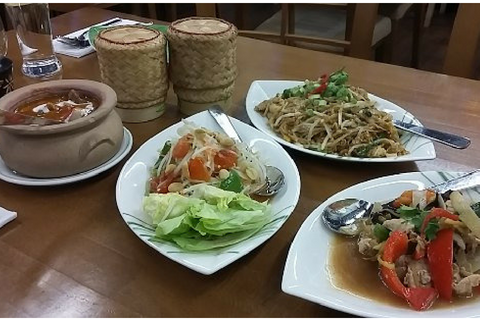 3 Levels Asian Fusion (University Rd, Belfast)
This is an Asian fusion restaurant. You can have Japanese Teppanyaki and Authentic Chinese in the restaurant. You can see the chef cooking in front of you, which is amazing. Although it can be a little expensive, it is somewhere you should definitely go on your birthday to enjoy the 'cooking show'.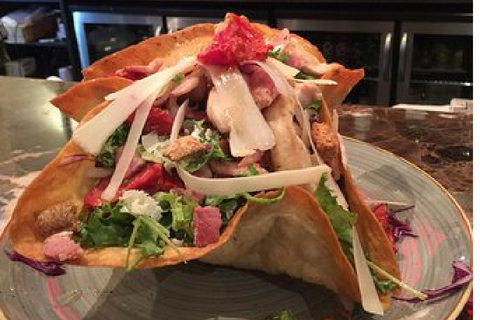 Northern Ireland Student Blog
Guest blogger