International Food Spots to Check Out in Belfast
Whether you're a local or an international student there's no denying the hold that International food has over us. Here's Sumita's guide to top spots around Belfast.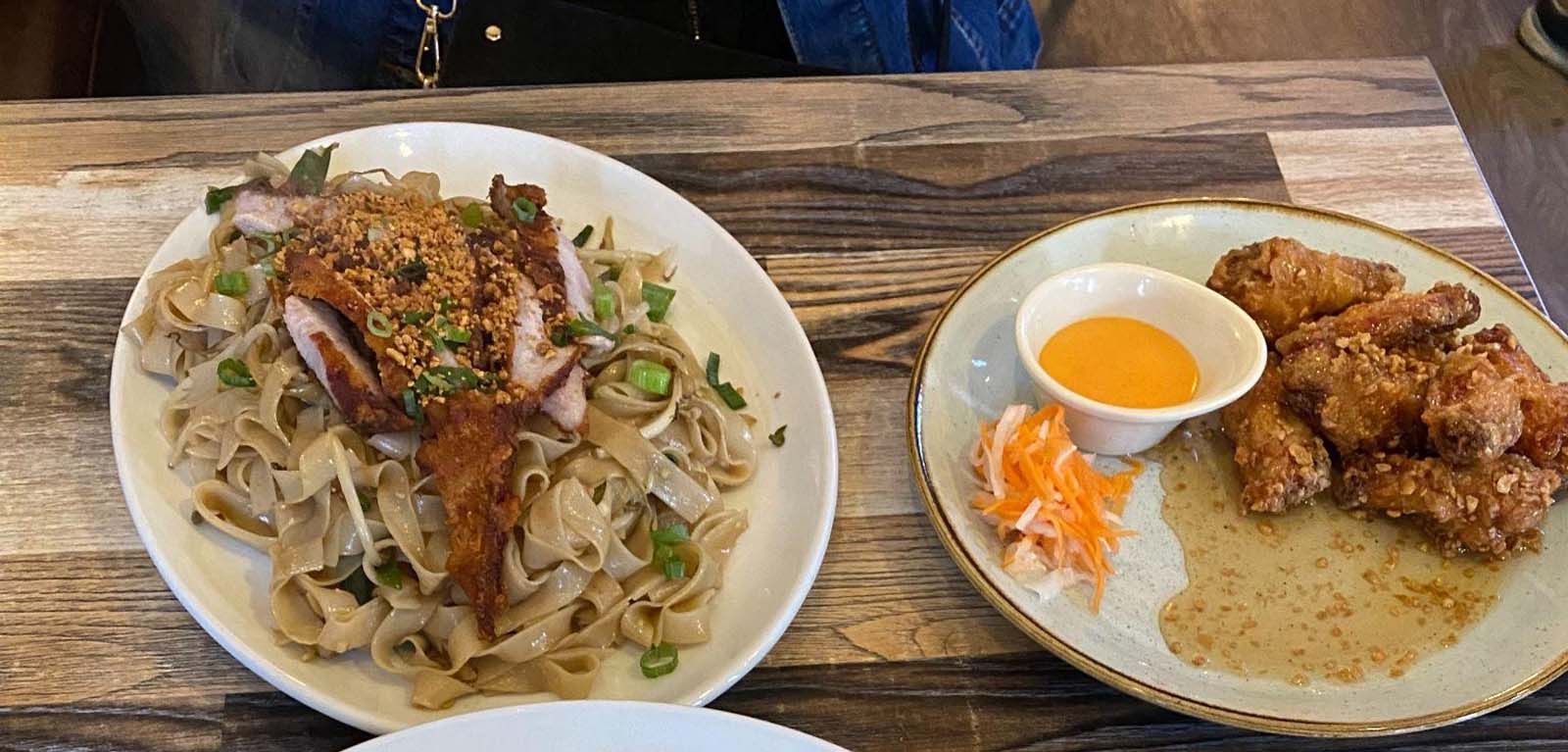 It may bring back memories of our home countries or expand our taste experiences. So, the next time you find yourself missing home or looking for something new here are some places you might want to visit.
1. Madame Pho
What is Vietnamese cuisine without pho and Vietnamese coffee? Madame Pho provides both and I can personally say that everything on their menu is worth trying. As you can see, my friend and I got a bit too excited with the menu and had loads of leftovers that lasted us the next day. The smell of Asian spices as you walk in is enough to get you feeling hungry and ready to eat a feast. If you're a fan of chicken wings, do not leave without trying theirs as it is my favourite dish!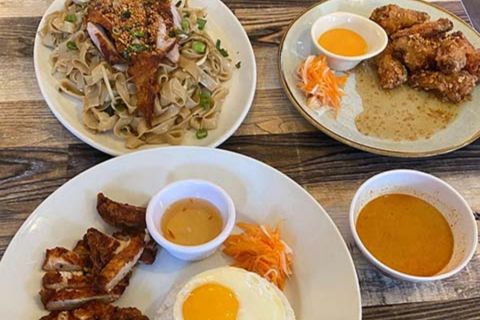 Food at Madame Pho
2. Villa Italia
Walking into Villa Italia in itself is an experience as the interior transports you to Italy. You can definitely get your fix of Italian food whilst here. As you can see, their portions are quite huge and most of them have seafood so if you love seafood, what are you waiting for?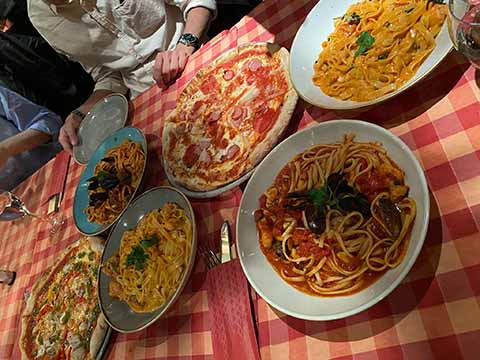 Pizza and Pasta at Villa Italia
However, you should not leave without trying their Tiramisu. Prior to going, many of my friends recommended it and it did not disappoint. It was everything a Tiramisu should be - so make sure you try it out when you go!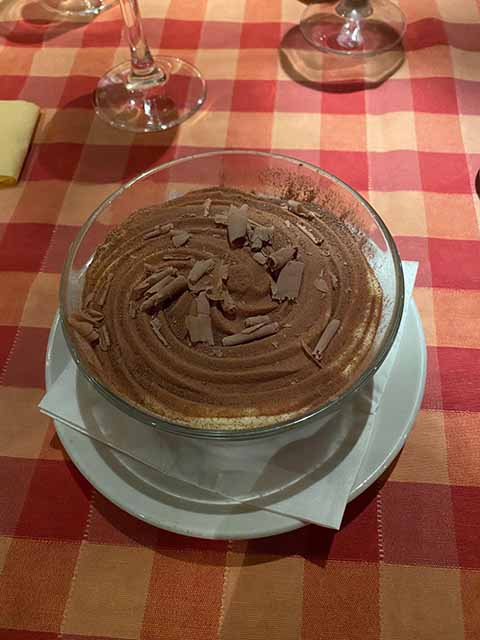 Tiramisu
3. Sukee Cafe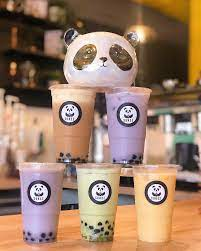 © Sukee Cafe
How can I forget bubble tea when I'm listing International Food Spots (although it's technically a drink)? I would personally recommend you to try Ultimate Ube at Sukee Cafe. It was my first time trying Ube bubble tea and best believe this is my new go-to drink! If you're a huge fan of Asian snacks and desserts they've got you covered with siopao, cakes and medallions. For all of you staying at BT1, this place is nearby and you could always buy a drink and enjoy it as you window shop in the City Centre.
4. Ginger Garlic
Ginger Garlic is my go-to place when I want to order-in. They have a range of Indian and Mediterranean food including briyani, kebabs, wraps and doner. It's very close to University and you might have unknowingly walked past this shop. Did I also mention the portions are huge? What more could you ask for besides great food and value for money? I was truly shocked at the portion of briyani you get.
If you're ordering in, they also have value deals for a few people to share so make sure you collect some friends and enjoy! If you're a fan of garlic sauce I would recommend their kebab meals!
5. Cuban Sandwich Factory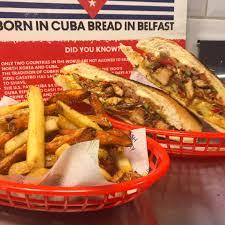 © Cuban Sandwich Factory
I usually do not like to buy sandwiches, especially those I could easily replicate myself at home. However, Cuban sandwiches are not like that. They are flat pressed so they are crispy when you bite into them and the fillings are great cuts of meat. I would definitely recommend you to get a dip with your sandwich as it truly elevates the flavour! As this place is near to the University, you could easily pop around during your breaks or on the way home.
So here is my run-down of the must-try International Food Spots in Belfast from various different cuisines. Apart from the above, I would also recommend you to check out the Belfast Christmas Market which is set up in the months of November and December as this attracts more vendors and you could find Spanish food, Italian desserts and German bratwursts!
If you are a member of societies like Queen's International Students' Society or Malaysian Students' Society NI, you may also be entitled to certain discounts so do check with your society (who would want to miss out on discounts, right?)
Find out more
Sumita Selvakumar

LLB (Hons) Law | Undergraduate Student | Selangor, Malaysia

Hello! I am Sumita and I recently moved to Belfast in September 2021 to complete the third year of my law degree. Throughout my Undergraduate, I have also been active in the United Kingdom and Ireland's Malaysian Law Students' Union (KPUM) that represents its members. As an International Student, I hope my blogs help to shed some light and ease the doubts held by other International Students as I was once in your shoes. Outside of academics, I am an avid foodie and coffee addict and I love all things fashion! I also love travelling and try to take trips every so often to explore Northern Ireland.