A Student's Guide to Living in Stranmillis
There are lots of affordable areas where students choose to live after they move on from Queen's accommodation. Here, undergraduate Alisha Ratcliffe explains why she chose Stranmillis.
‌Last January, when my friends and I were looking for a house, we knew from the start we wanted to live in Stranmillis. Although it's predominantly a student area, it's clean and tidy, and has enough places to eat to keep me happy for my duration of living there - but what other benefits are there to living in Stranmillis?
1. It's in a great location

Flickr: William Murphy
Rolling out of bed at 8.20am for a 9am lecture is a major pro of living in Stranmillis. It's only a ten-minute walk from campus, and I like having the choice of whether to walk through the leafy Botanic Gardens if I'm feeling fancy. It's also extremely close to the PEC (Physical Education Centre), and let's be honest – the shorter the walk to the gym, the better. If you're an art lover over a fitness fanatic, there's even a mini art gallery, Canvas, that showcases local artistic talent, as well as the Lyric theatre to cater for theatre fans.
2. The food and drink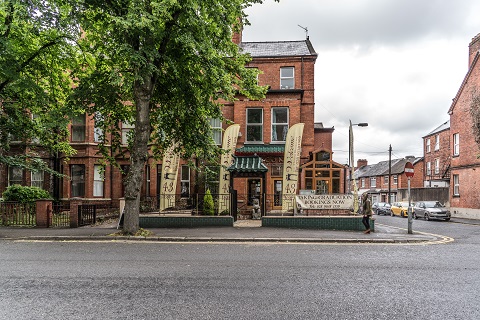 Flickr: William Murphy
The cute cafes, such as Bob & Berts, Indigo Gelato and District, are one of the best things about living in Stranmillis. The brand new spruced up Centra is handy if you need to pop to the shop, or if you're looking for a week's worth of groceries, Dunnes is only a ten-minute walk away. Aside from coffee shops and cafes, there are also a good few restaurants along the stretch of Stranmillis. The recently opened El Chapo does amazing, affordable Mexican food, as well as cocktails for a more chilled night out. Or there's Welcome, a Hong Kong restaurant that will satisfy your exotic tastebuds. Food tip: I highly recommend the brie, bacon and cranberry sandwich from Sinnamon, and the rainbow cake from Bob & Berts…and any of the gelatos from Indigo…and the entire menu at Honest Pizza Company…!
3. It's safe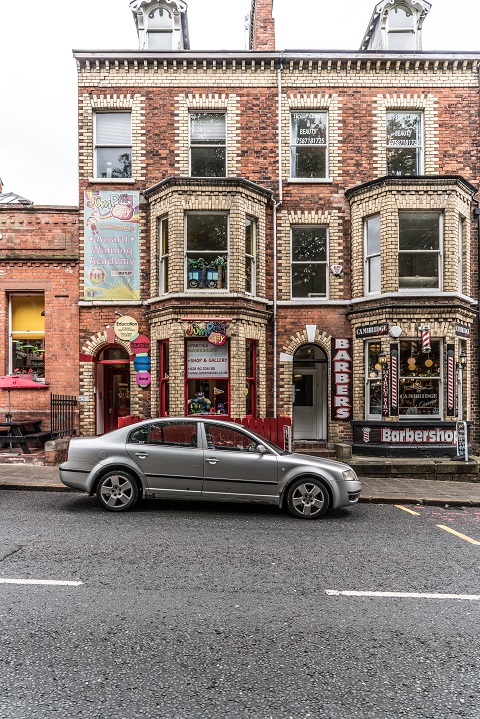 Flickr: William Murphy
Ever since I've lived in Stranmillis, I've always felt safe. It has the right balance of students and families, so it has a suburban feel - not once have I been kept awake by rowdy students on the street in the early hours of the morning.
4. It offers value for money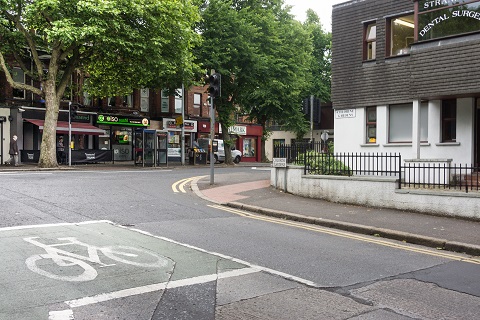 Flickr: William Murphy
For such a nice area, the rent for housing in Stranmillis is more or less the same as any other student location. I live in a house of four, and we pay £250 a month each, which seemed to be the average cost everywhere when we were house hunting. I'm happy to pay £250 for a nice, safe location, a good landlord and an easy to commute to university.
5. The transport links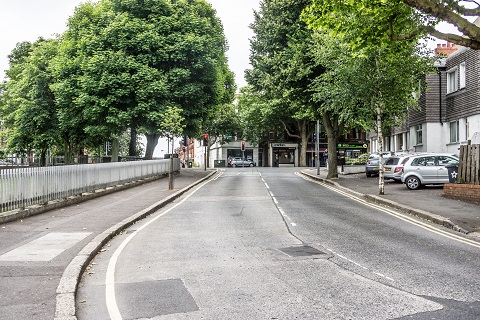 Flickr: William Murphy
The 8A and 8D buses run along Stranmillis Road and take you right into the city centre in under ten minutes. Botanic train station is also a fifteen minute walk for longer journeys, or there's a ValueCab indoor mini-firm with a phone for emergencies.
Banner image: Flickr/William Murphy
Alisha Ratcliffe

BA English | 2nd year | Manchester, England

I'm 20 years old and originally from Manchester, now in my second year at Queens studying English. I'm obsessed with cats, cooking programmes and spending money on pointless things I don't need. I am a member of QUB Ladies Rowing, I work at Belfast Waterfront and I love eating out (or anything food related).

Alisha Ratcliffe
Student blogger, BA English