Arrived in Belfast. We Can't Wait to Greet You!
You're travelling a long way to join us – we're on hand to help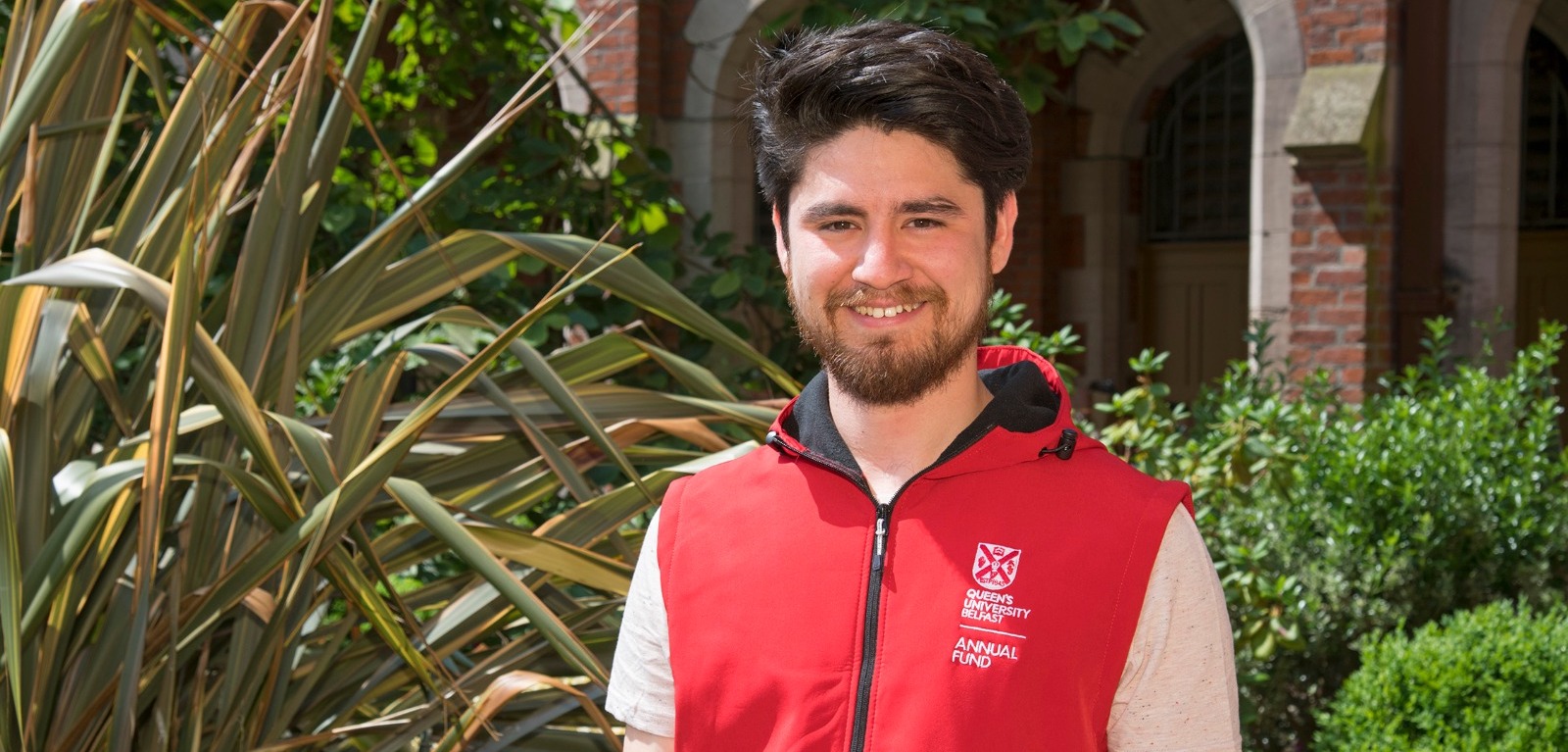 You've arrived. What next?
Arriving at a new airport for the first time is both exciting and daunting. The good news is both airports in Belfast are small and welcoming, so you'll be able to find your way quickly and hassle-free. Tip: Pack light, it makes travelling much easier (we recommend no more than two suitcases and one small item of hand luggage) for new arrivals. Your first mission: get to your accommodation – here's how.
Airport Pick Up Service
Queen's airport pick up service will greet you in person. One of our friendly student ambassadors will meet you and point you in the right direction to an airport coach transfer service. Tip: you'll recognise our student ambassadors from their red t-shirts at a handy Queen's QUB stand in arrivals.
From Belfast City Airport (BHD) and Belfast International Airport (BFS) the coach transfer will drop you off at Queen's Accommodation - Elms BT1, Elms BT2, Elms BT9 (includes Mount Charles) and Elmwood Hall (University campus). Why not reserve a place on one of the coaches? (tip: book at least 72 hours before your flight).
The Airport Pickup service runs on the following dates:
Friday 10 September & Saturday 11 September
Friday 17 September & Saturday 18 September
Friday 24 September & Saturday 25 September
What if you arrive at a different time?
Easy: simply email airportpickup@qub.ac.uk. If you arrive or meet up with other students at the airport, a group makes it easier for us to pick you all up at the same time. Some of our students have met their first friends at the airport pick up point!
Public Transport
The good thing about studying at Queen's is both airports are close to the university, so using public transport - there are plenty of options - will get you to the city centre and on campus in no time at all. All public transport in Northern Ireland is organised by Translink. Sit back, and take in the view of your new city and home (see it as a one-stop familiarisation trip).
Take a Taxi
Taxis are easy to book and find in Belfast, convenient but expensive. Two of the main local taxi companies in Belfast are ValueCabs and FonaCab. It's handy to first book online, by phone or by downloading and booking on the app, and most taxis accept payment by card.
Or why not use Uber? Just make sure you have your account ready to go.
Approximate Charges
Belfast International Airport to Queen's Accommodation: Approximately £30-£35
Belfast City Airport to Queen's Accommodation: Approximately £10-£15
Your new home
Once you arrive at your accommodation, one of our Residential Co-ordinators will be on hand to help you get your bearings. Many of them are students just like you, so they know what it feels like. They wear nice sweatshirts and give friendly advice!
View this post on Instagram
Dive Straight In
Our packed Pre-Semester Engagement Programme is filled with face-to face, virtual events and activities to get you up and running with campus life. Our Student Wellbeing Service are putting on lots of events to help you make new friends and find out all that Belfast has to offer.
As you prepare to start your journey to Queen's, here's some essentials to get you on your way.