Finding Budget Friendly Gifts at the Belfast Christmas Market
Christmas is a time for giving and today Jade is sharing here favourite presents from the Belfast Christmas Market. They're all under £10 so perfect for a student budget!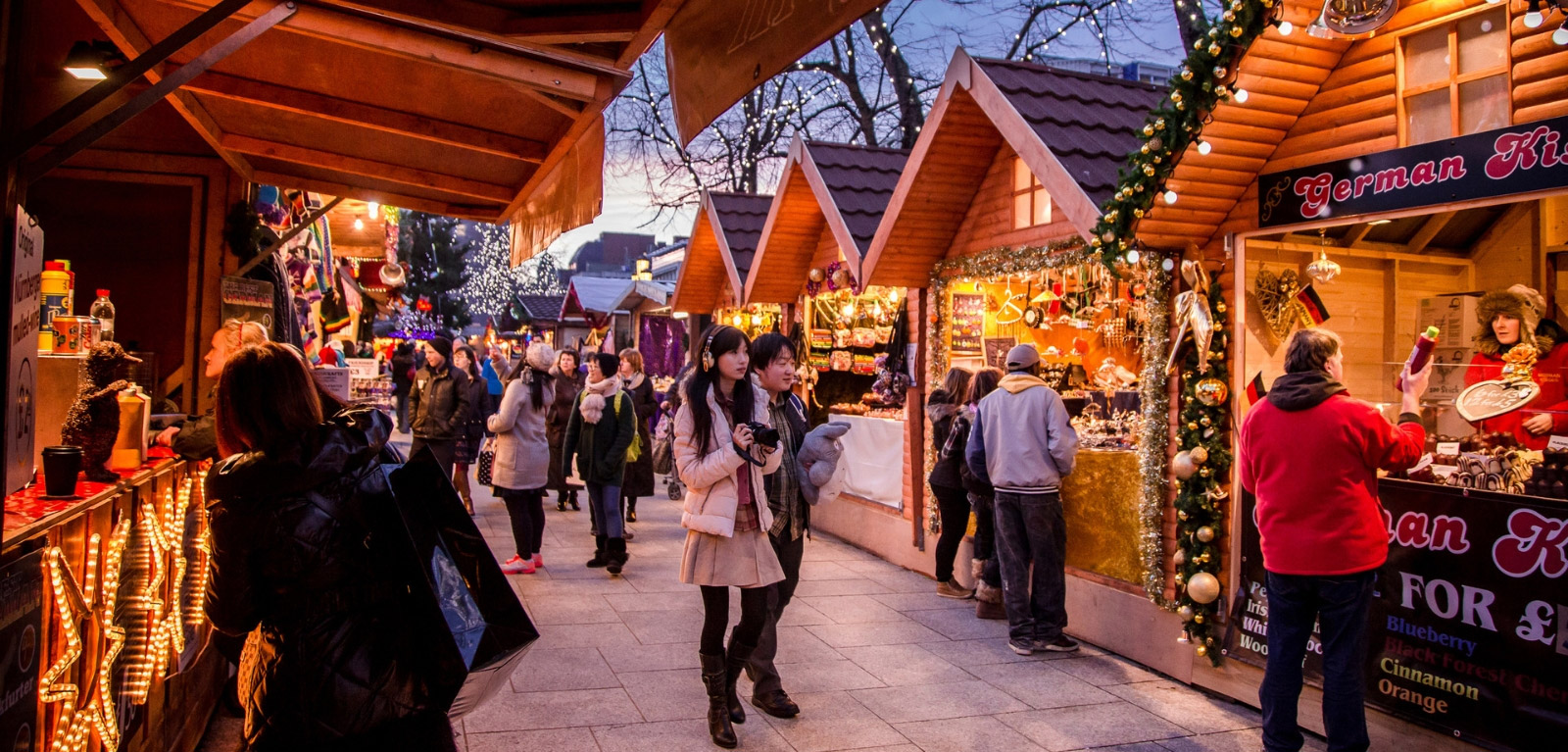 Christmas is the best time of the year, with all the food and Christmas songs, surrounded by family and friends, and the best part is Christmas presents! Finding the perfect gift for your loved ones but really hard, especially when you are a student living under budget. Don't worry, here are the top 6 gifts you can find in Christmas Market in Belfast this year. (A perfect excuse to go shopping!)
1. Bowls
This is a perfect gift to give to someone you care and treasure, as each of the bowls is unique in its own way, with different patterns and colour for you to choose from. It is 100% handmade and definitely looks good with food or even empty. And most importantly, it is only £10 for 3 bowls, so you got 3 gifts ticked off from the list!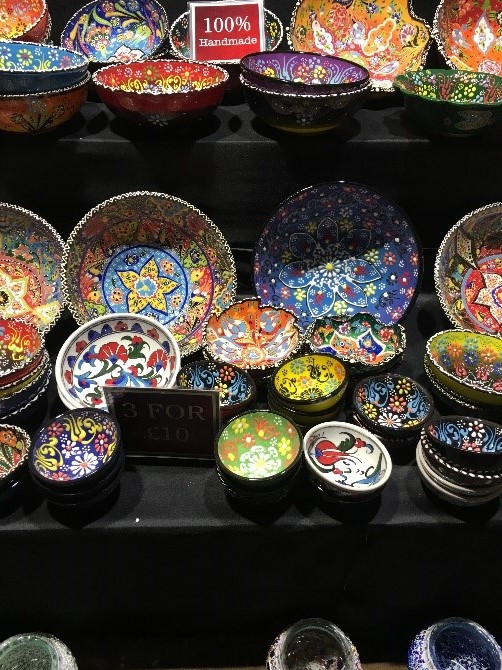 2. Keychains
This stall had a lot of different kinds of key chains decorated with colourful sparkling studs. You can get Christmas themed ones like Christmas trees or angels. Or even other styles like heart-shaped or owl shaped! A great gift to give to girls and it is only £3 each!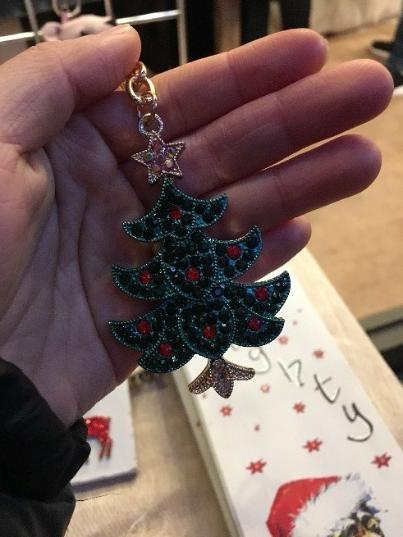 ‌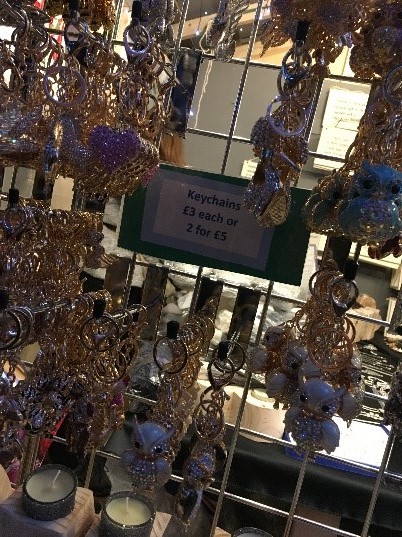 3. Dreamcatcher
Celebrate Christmas with a special gift, a gift that symbolizes dreams and protection, the dreamcatcher. A dreamcatcher was traditionally used by native Americans to entangle bad dreams and allowing good dreams to pass through. Nowadays, it is interpreted as a blessing for your aspirations and dreams to come true. You can hang it on the door or on the wall and definitely a unique gift to bless your loved ones.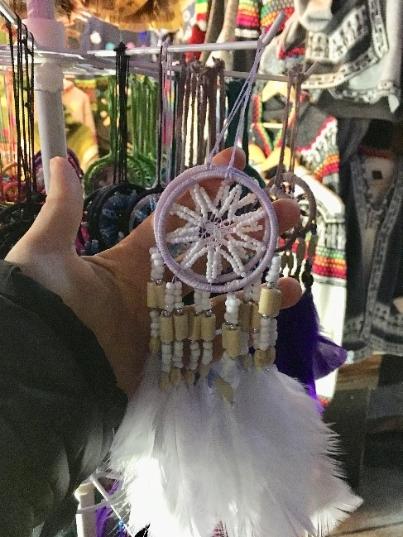 4. Stuffed Toy
Looking for something cute, huggable and squeezable? These stuffed toys are your answer. They are incredibly soft and perfect sized with so many different kinds of animals to choose from. My personal favourite is the little lamb, it had this big eyes and a huge smile that never disappoints you. No matter what age you are giving this gift to, they will definitely love it. And it is only £5, so remember to check them out!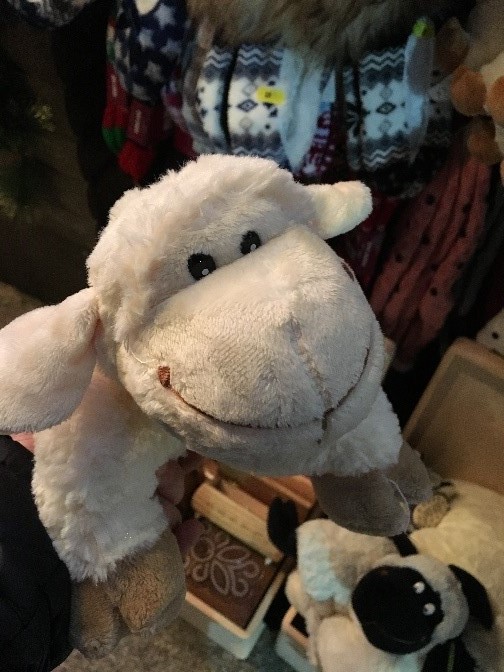 5. Soaps
A lovely little gift suitable to give anyone especially those who are into fragrances and skin care. There are a lot of choices enriched with different scents and ingredients in it, like a mini soap buffet! You can choose from different moods or even different uses like moisturising or anti-oxidant. If you have a little bit more budget, you can get a gift set in a colourful bag with all sorts of items in it like cream, candles and soap!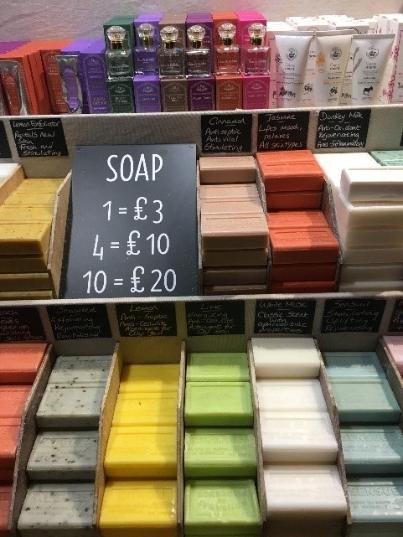 6. Santa Claus Cactus
Last but not least, one of my favourite items in the Belfast Christmas market, a mini Santa Claus Cactus! It is decorated with cute little Santa Claus hat, a red nose and a white moustache. It is definitely a seasonal gift suitable for any age, and perfect to make the house more attractive and festive if you can't afford to buy a Christmas tree. The size is small so it won't take up a lot of spaces, you can put it on the window or on your working table to spice up the Christmas atmosphere! Treat your loved ones with these Santa Claus Cactus and it is only £4 each!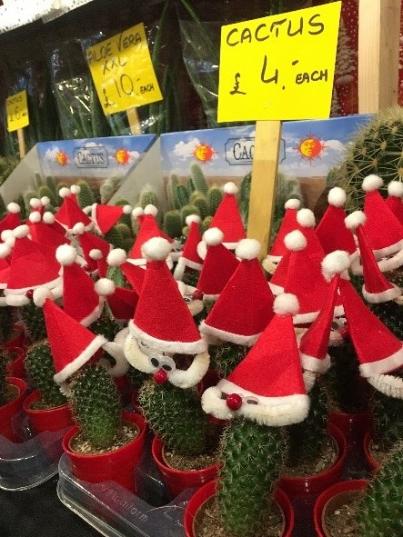 Interested in Jade's course? Find out more about studying Dentistry at Queen's.
Jade Yuen Kei Wong

BDS Dentistry| Hong Kong

Hi! I am an international student from Hong Kong. I came to Belfast to study Dentistry and I love discovering new and unique places around Northern Ireland. I am also passionate about meeting new people. Although Hong Kong and Belfast are two completely different places with different cultures and environment, Belfast always felt like home to me. I can't wait to share my journey of discovering Northern Ireland with all of you!

‌‌‌‌‌