My Experience of the St Patrick's Day Parade
The St Patrick's Day Parade in Belfast is so much fun. I represented the University by participating in the parade in March 2018. Here is my experience.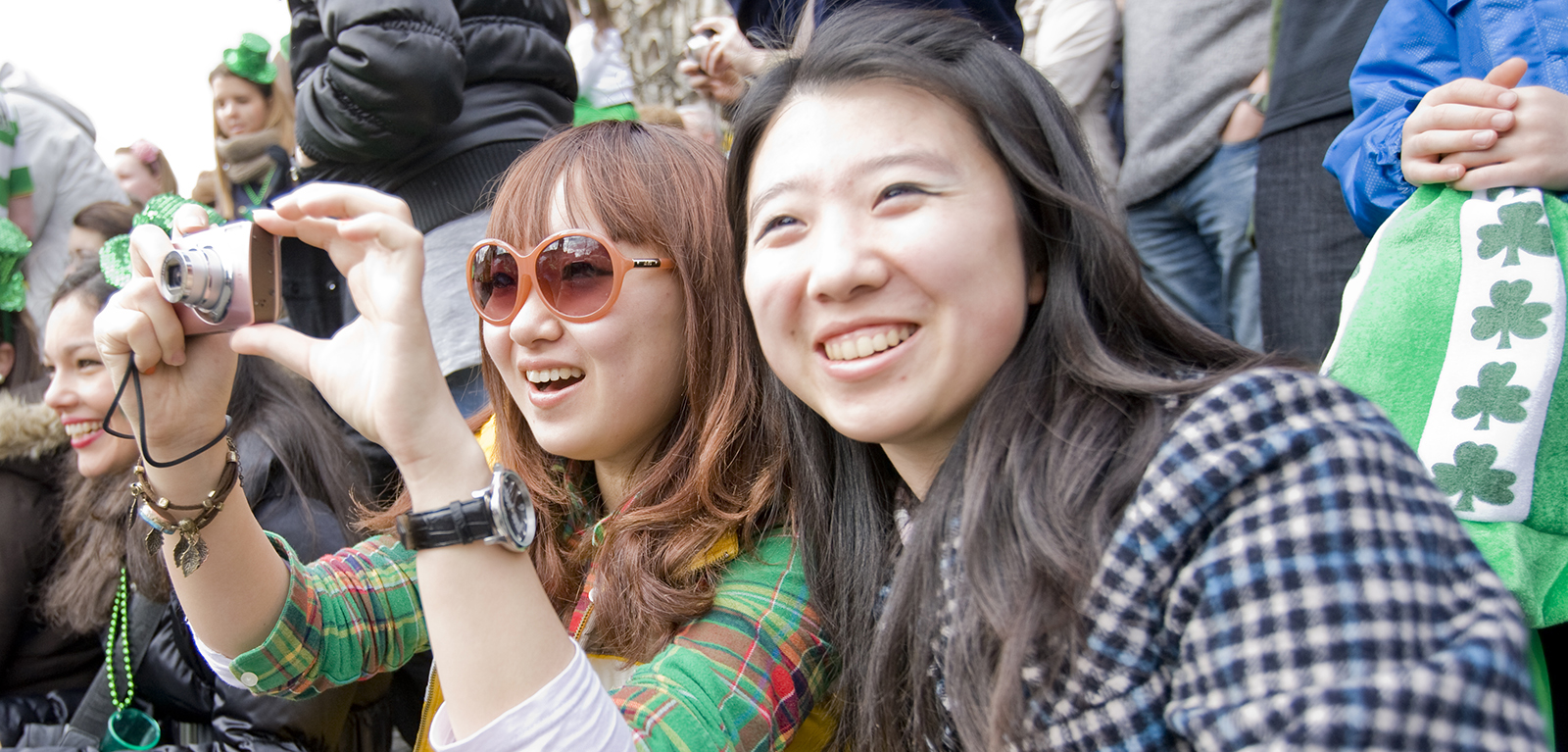 What is St Patrick's Day?
This is a HUGE festival in Ireland. It is a cultural and religious celebration held on 17 March every year. It is a public holiday in Northern Ireland, and you'll find lots of people wearing green and enjoying the festival atmosphere.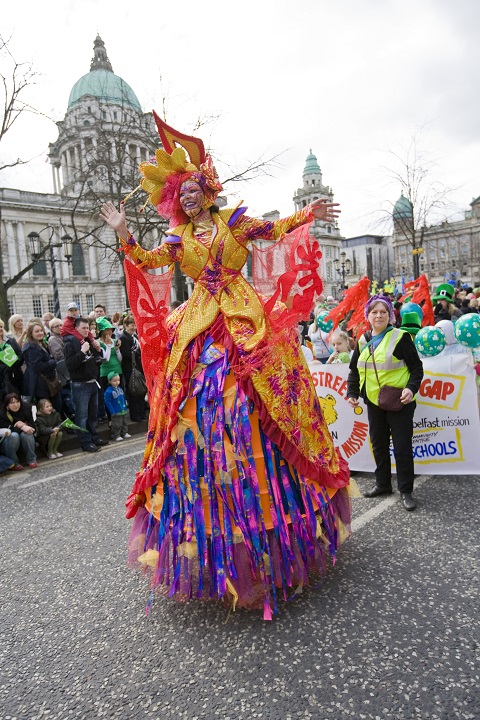 Prepping for the parade
The parade was organised by Belfast City Council. I joined the parade through QUB International Student Support's invitation.
We got two days of training before we went to the actual parade. In the first day of training, we designed the overall movements in our parade dance, and practised the dance with different 'parade music'. As a guy, it was really an eye-opening experience for me because I have never danced before. Despite the aching muscles after the practise, it was really worthwhile.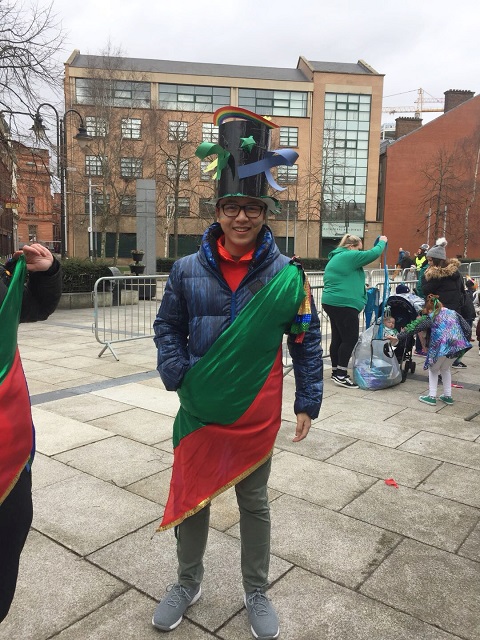 Shing prepping for his big moment
In the second day of training, we were given a chance to make our own props. We all decided to make a hat for the parade which was made with paper cardboard.
Our big parade debut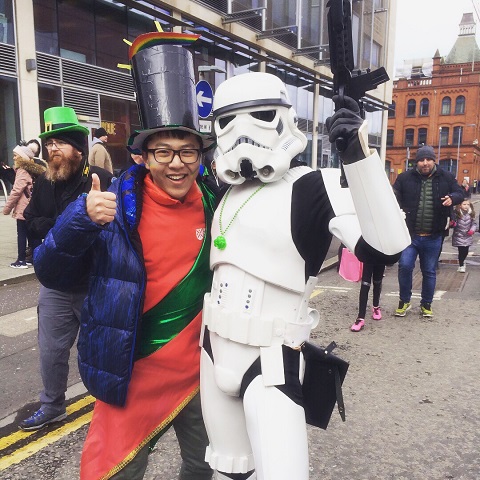 Shing's homemade hat went down a storm(trooper)!
We gathered at the Student Centre at 7:45am on the day and enjoyed a light breakfast. We then walked to the city centre and joined the other performing groups in the parade at St Anne Cathedral Quarter. We started walking from the Cathedral Quarter to Belfast City Hall, and the walked back to the starting point. We danced on the street, demonstrating our cultural diversity and the inclusiveness of the people of Belfast.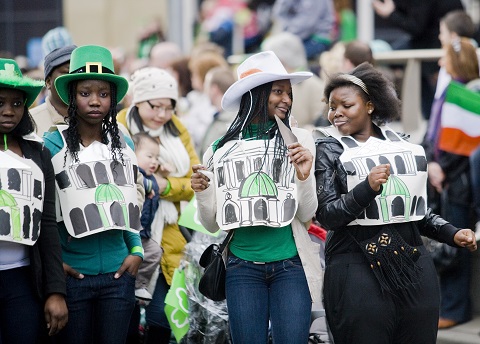 Despite the freezing weather on the day, we all enjoyed the parade so much!
More details of more festivals and events happening in Belfast.
Images: Tourism NI
Shing Him Mak

LLB Law| 1st year |Hong Kong

I am from Hong Kong and currently working as an International Ambassador, Queen's LawPod Marketing Officer and Campus Tour Guide. I particularly like the Ambassador role as I like networking with new people. I like playing piano and exploring around the city when I am free from my study. I've been studying in Northern Ireland for about a year now. I love the friendly people, the beautiful natural scenery and the accent in Northern Ireland. I am sure these are the things that I would have never seen if I studied elsewhere. As a law student, I find it interesting to see the differences between the law here and the law in my native Hong Kong.

‌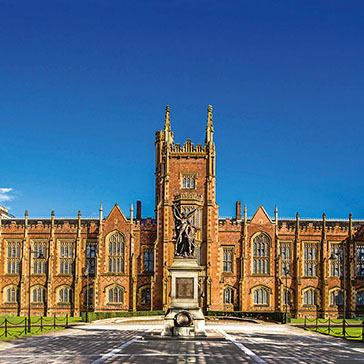 Shing Him Mak
Student blogger, LLB Law