Inside the K-Pop Society at Queen's
Korean Pop is taking over everywhere from the runway to Instagram – and Queen's are on top of the K-Pop hype with the K-Pop Society, says Ruchismita Bhattacharjee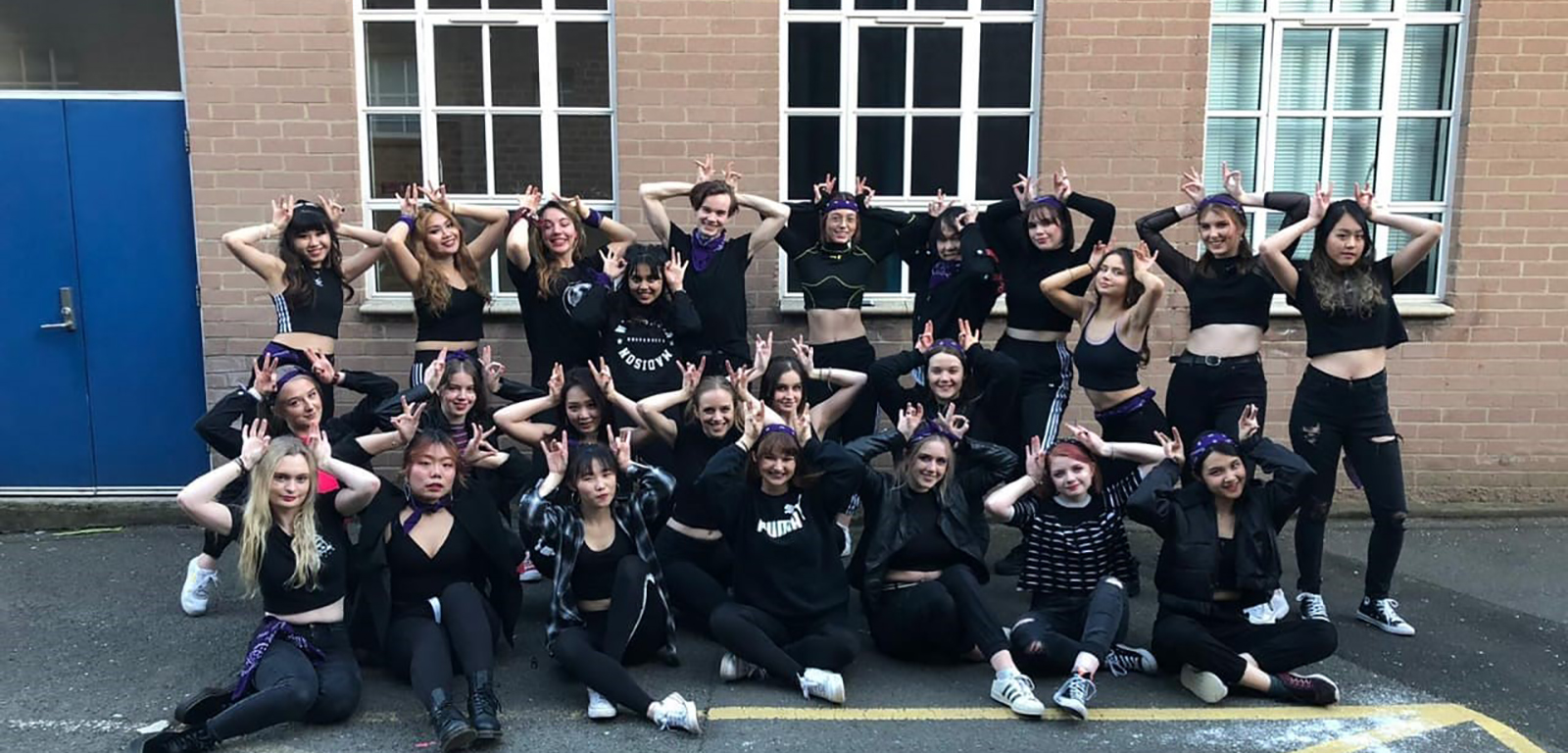 When I was in the third year of my undergraduate degree back in India, I developed a liking for Korean dramas also known as K-Dramas. My classmates had introduced me to them and it was like a whole new world had opened up. I got introduced to the Korean culture and fell in love with it. That was five years ago and I have been watching K-Dramas ever since.
The classes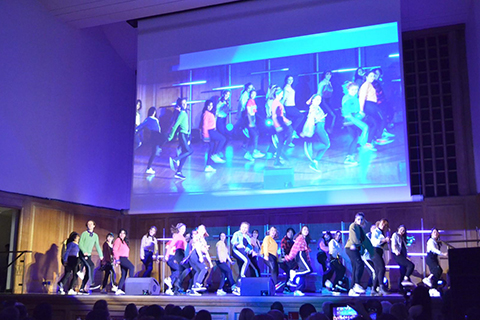 When I came to Queen's, I was naturally on the lookout for something similar. That is when I came across the Korean Pop or K-Pop dance society. It cost just £5 to become a member and £3 to attend each class. If you are a non-member, it costs £5 per class. The classes take place every Wednesday evening in the dance studio at the Shaftesbury Community and Recreation Centre. There are some free classes held every now and then to give new people a chance to try it out before actually joining. In every class, a song is decided beforehand and then one member, most of the times the President, teaches everyone the dance choreography for that song. The steps are emulated from the official Youtube choreography video of the respective Kpop groups.
Dance like no one is watching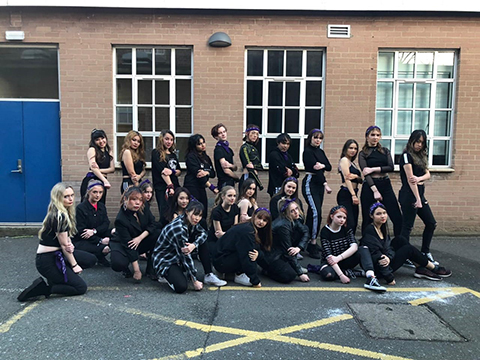 The KPop Society of Queen's was started last year in January, 2019. Initially I did not join, as I was scared to commit my time to the society while doing a Master's degree simultaneously. To be honest, I was also scared to dance outside my room (yikes!) as I hadn't danced in public since finishing high school. However, when I saw an email asking for volunteers for various dances at the Qulture Shock Event, an annual cultural event hosted by the Queen's International Students' Society (QISS), I had to sign up! The practice would take place over the two months of January and February and it was free! It was the perfect way to test uncharted waters.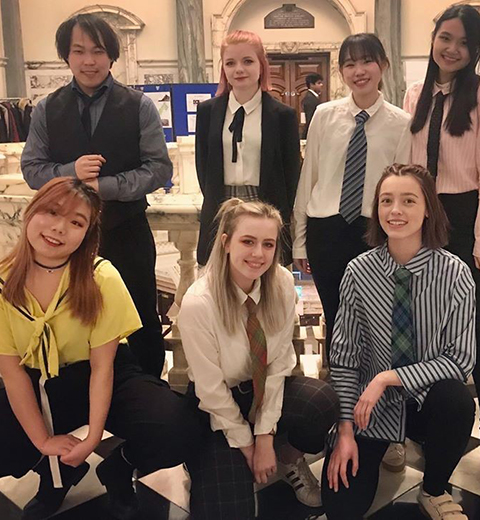 The vibe amongst the members is surreal. Most of the people are really into K-Pop and learn the choreography before they even attend any classes. It's great to know that the Hallyu (Korean) wave did not surpass Belfast while it was hitting the whole world!
I had so much fun performing at Quture Night. We practiced multiple times even on the day of the show. Our President Jasmine wanted to make sure we were synchronised and gave the best performance we could. The audience loved our dance as we got a lot of hoots and cheers while the dance was still going on and a thundering applause after the dance ended. We were a group of 26 people. Getting all the steps right at the same time in such a big group was a big achievement even if I say so myself!
Meet the founder
Jasmine Lau, 2nd Year Medicine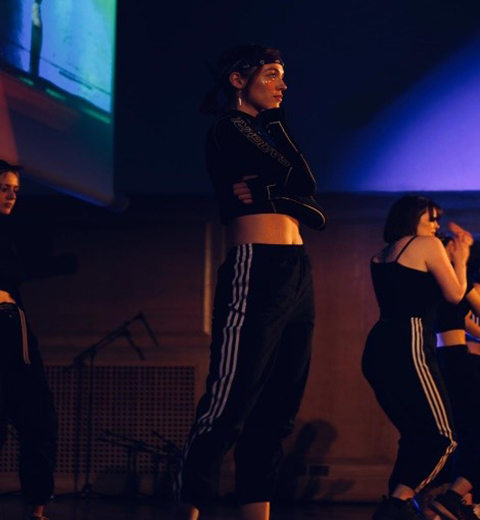 Jasmine says: "When I started at Queen's I thought 'Wow it would be so good if there was a K-Pop society here'. And then I said to my friend Cara, 'Why don't we start it ourselves?' The rest is history. We started off with maybe 8-12 people coming to classes. Getting the word out was the hardest part. But soon, regulars started coming, word spread and now we have to hold 2 classes with the same choreography because we cannot fit 50 people into a dance studio at once. For Freshers' Week this year, 70 people came to our first class. It was crazy. We now have over 80 members and won Best New Society at the SU awards last year."
WATCH: Queen's K-Pop Society in action below:
Discover more clubs and societies at Queen's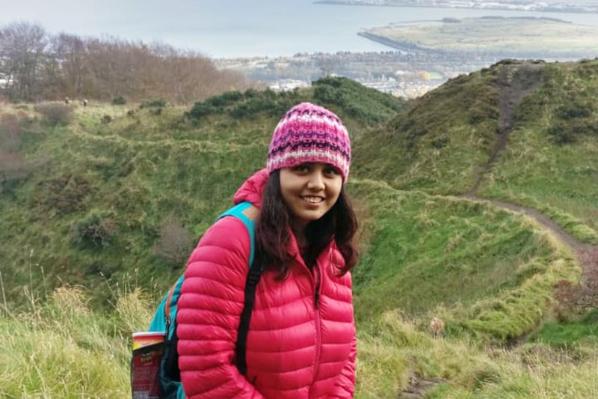 Ruchismita Bhattacharjee
MSc Business Analytics