My advice to potential students of the Santander Internship in India
The Santander Internship in India is just one of the many global opportunities offered at Queen's.

On a Friday night in the month of February 2018, I was randomly surfing through my QUB mails and MyFuture, QUB's website portal for career guidance and events updates within the university when I stumbled upon the opportunity of Santander internship to India as the university brand ambassador.
Being an Indian and a little (just a little) homesick, I stayed up till 2am that night, editing and proofreading my CV and writing a cover letter, highlighting my academic credentials as well as participation in various extra-curricular activities within and outside the university in order to justify why I am an ideal candidate for the role.
A couple of weeks later, I received an email inviting me for the interview and after a highly competitive selection process, I was one of the two candidates selected for the role. I was ecstatic, not only because I was going home (well, that almost constituted 50% of my emotions), but also because a great responsibility of representing Queen's University Belfast was bestowed upon me and I could not have been more privileged.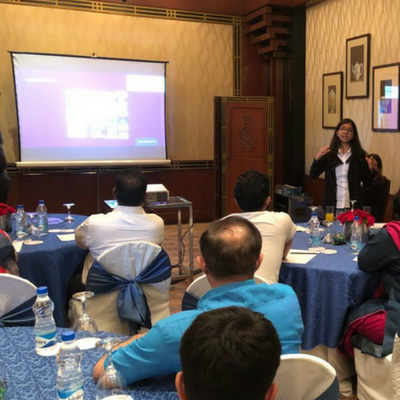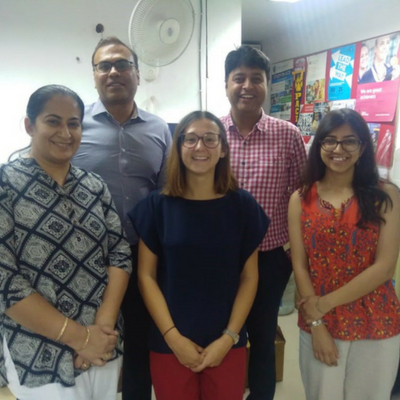 The three weeks in India was a perfect combination of fun, travelling and learning. My fellow ambassador and I were in the Delhi office for the internship (my home, so I could not have asked for a better deal) but also travelled to different cities for various events where we interacted with a lot of students and their parents.
I was pleased that I could assist the potential candidates with their queries as I was in their shoes the previous year and I completely understood their, and their parents,' concerns.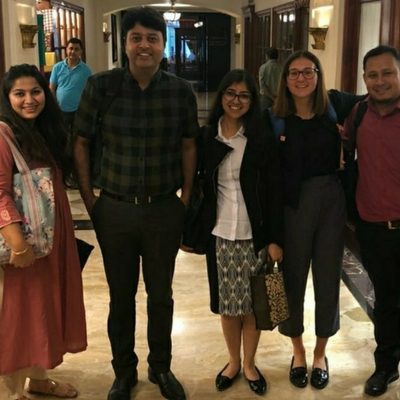 Higher education abroad sounds exciting, and it is, however, a few weeks before the big moment, it is natural to get anxious and nervous and I was glad that I could step in and help by sharing my experiences.
Whilst sharing my Queen's stories with the students, there were certain points which I referenced multiple times and laid emphasis on:
1. There are multiple opportunities within the university
Queen's has numerous opportunities available. It may be the different clubs and societies, language school within the McClay Library, various events within the Graduate School which are meant only for the post-graduate students, events relating to developing business expertise at the Student's Union, career guidance at the One Elmwood Student Centre or simply the physical education centre.
The onus is upon the students to explore them and make the most out of them. Yes, the university will assist them however, the student needs to take the first step.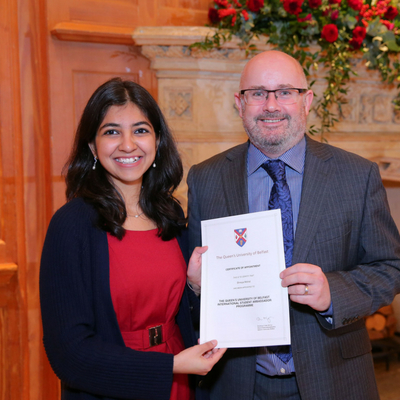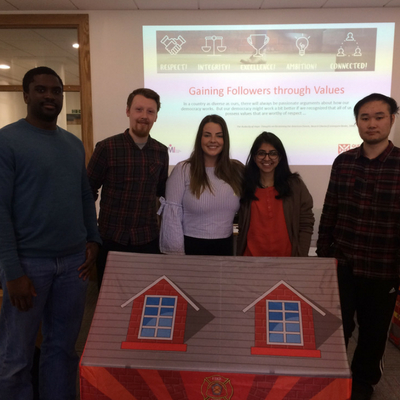 2. Participation in various activities as a means to socialise
Being an international student, one can easily get homesick. The key is to engage oneself in at least a few activities and this is one of the best ways to socialise as well. Participation in different activities within the university can lead to a Degree Plus award, an award given on the graduation day, recognising the effort you've put in extra-curricular activities and managing them well with the academics.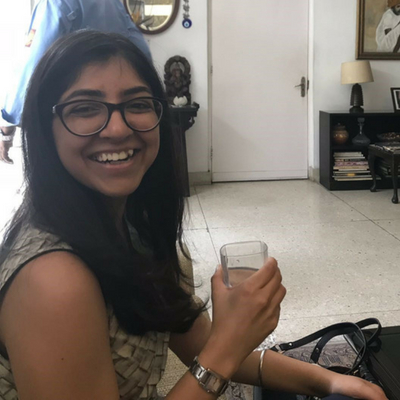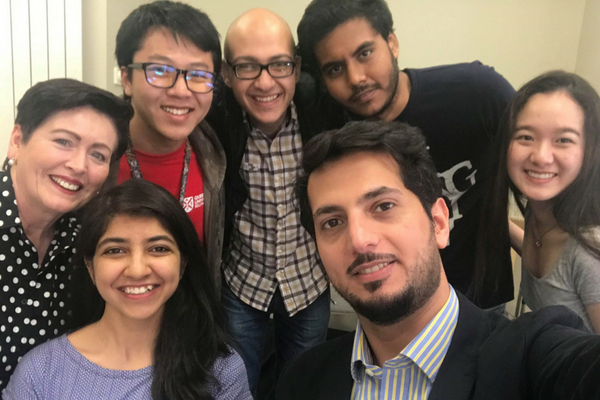 3. MyFuture is an important resource for exploring different opportunities
I cannot stress the importance of this platform enough. As mentioned above, MyFuture is QUB's website portal to discover various opportunities with respect to jobs, be it part-time or full-time within the university or in the other parts of the UK, and different events that take place within the university.
Through this platform, I got my part-time job within the student centre in the university and even this opportunity of representing Queen's in my home country!
The log-in credentials for the website are given to the students in the first week of their orientation and staying abreast with updates on this platform can enable them to explore opportunities they would not have known otherwise!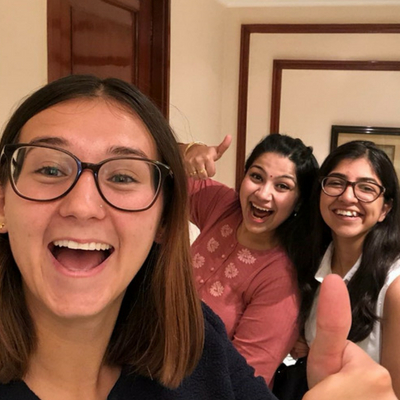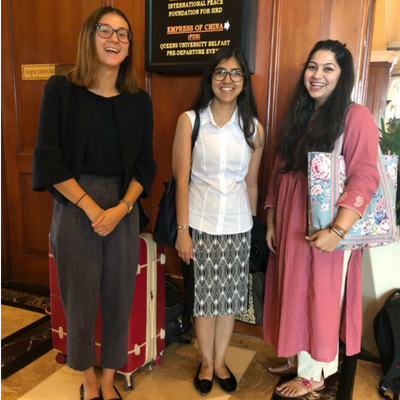 Discover more global opportunities at Queen's
Shreya Mohal

International MBA candidate (2017-18) | India

I am currently in my final semester, working on my dissertation for the course. My experience at Queen's University Belfast has been truly enriching and I am using this platform of blogs as a means to share my experiences with the potential candidates, to showcase the opportunities available at QUB and life in Belfast! I hope my blogs can answer some of the many questions an international student may have of the university and the city, which is now one of my homes.

‌‌‌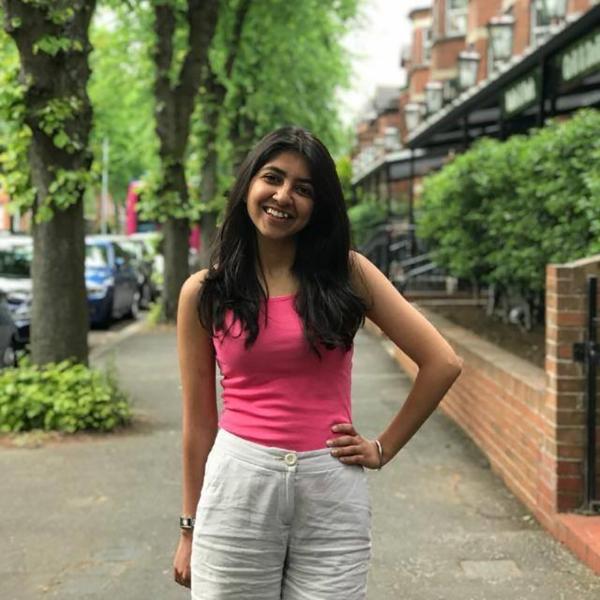 Shreya Mohal
International MBA